Monday. 2.4.08 1:32 am
i've decided to do something drastic after this CNY.
its been a long time coming
Comment! (0) | Recommend!
Singapore 2010 - a work of art
Thursday. 1.31.08 9:13 pm
notice the subtley expressed by the vechicle.. how it portrayed the powerlessness of the little people by looking shabby and diminutive while not provoking the governement by coating itself in THE trademark whiteness.
I present to you
Singapore of the Future - 2010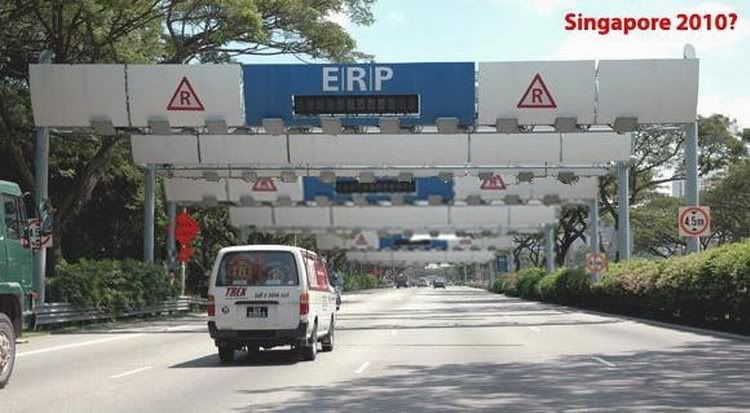 ps: its actually a Singaporean thing... the govt (who is usually representedby white in campaigns) charges road users when they travel on certain roads towards town so as to ease congestion in the town areas.... or so they say... these electronic payment gentries are popping up everywhere now...hence the parody. some gentries are appearing in the suburbs even.
Comment! (1) | Recommend!