Wednesday. 2.6.08 12:47 am
Your Score:
Rabbit
You scored 21 Ego, 14 Anxiety, and 18 Agency!
IT was going to be one of Rabbit's busy days. As soon as he woke up he felt important, as if everything depended upon him. It was just the day for Organizing Something, or for Writing a Notice Signed Rabbit, or for Seeing What Everybody Else Thought About It. It was a perfect morning for hurrying round to Pooh, and saying, "Very well, then, I'll tell Piglet," and then going to Piglet, and saying, "Pooh thinks--but perhaps I'd better see Owl first." It was a Captainish sort of day, when everybody said, "Yes, Rabbit " and "No, Rabbit," and waited until he had told them.

You scored as Rabbit!

ABOUT RABBIT: Rabbit is generally considered Clever by his many friends and relations. He is actually a much better reader and writer than Owl, but he doesn't consider it worth mentioning. Instead, Rabbit's real talent lies in Organizing Plans. He organizes rescue parties, makes schemes to reduce Tigger's bounciness, and goes on missions to find out what Christopher Robin does when he's not at the Hundred Acre Woods. Sometimes, however, his Plans do not always go as Planned.

WHAT THIS SAYS ABOUT YOU: You are smart, practical and you plan ahead. People sometimes think that you don't stress or worry, but this is not the case. You are the kind of person who worries in a practical way. You think a) What are my anxieties about and b)what can be done about them? No useless fretting for you. You don't see the point in sitting around and waiting for things to work out, when you could actually work them out today and save yourself a lot of time and worry. Your friends tend to rely on you, because they know that they can trust you help them work things out.

You sometimes tend to be impatient with people who are less practical in their ways. You don't have much patience for idiots who moan about things but never actually DO anything about them. You have high expectations of everyone, including yourself. When you don't succeed at something, or when something goes wrong despite your best efforts to prevent it, you can get quite hard on yourself. You need to cut yourself some slack and accept that everyone has their faults, even you, and THAT IS OKAY. Let yourself be faulty, every now and then, for the sake of your own sanity.
Comment! (1) | Recommend!
Monday. 2.4.08 2:23 am
major recap coming up... with tons of photos!
in chronological order
countdown 2008
(i know this entry took a long time)
was bizzare but still fun outing with D and his friends. watched AVP at Bugis.. and some questions still bugs me. why is it that the blue dissolving substance... which there is only one test tube of never runs out? why is it that an alien baby inserted into the predator's body forms some sort of hybrid but not a human and alien hybrid? why at the start of the show, 1 alien killed off the entire ship full of predators without much of a fight, but later on, 1 predator can take on probably a mass of 30 (at least) aliens? I know , i know, its only a movie. a sci-fi fantasy movie at that, and it should be allowed to stretch logic.
o well...
headed on to chijmes for the countdown party..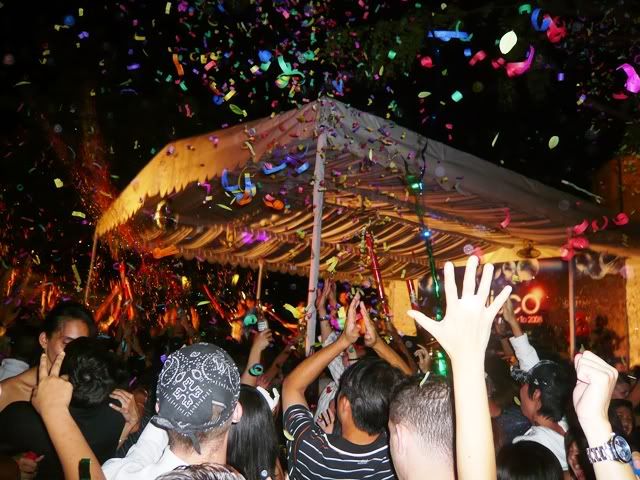 the guys were standing around while us girls were enjoying the party. we wouldn't have even made it into the party if not for some gentle persuasion and a lil bit of luck. *grins* its been a long time i danced at a party.. or maybe it should be called i moved my limbs in an erratic fashion to the dance music instead. LOL... WHICH i think is much better than being an old fogey at a party and refusing to take part. speaking of old fogeys, the guys got shown up by this ang moh Caucasian white haired and wrinkly old gentleman who showed them some moves, granted the moves were probably circa 1960s but i thought it sure looked better than a cluster of tree trunks.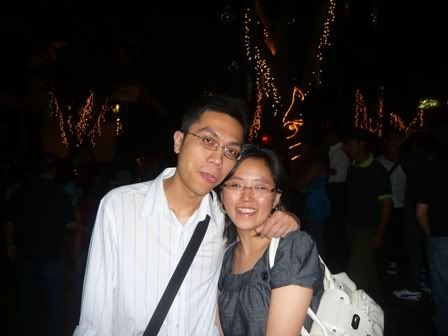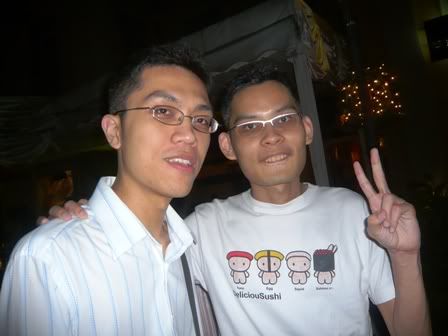 My Birthday!
i just wanna show off my bday presents!
I'm so happy with them! There's actually this largish Jack soft toy which Lindy brought back for me from HK which I didn't include, cause it kinda overshadowed the rest.
anyways here's the rest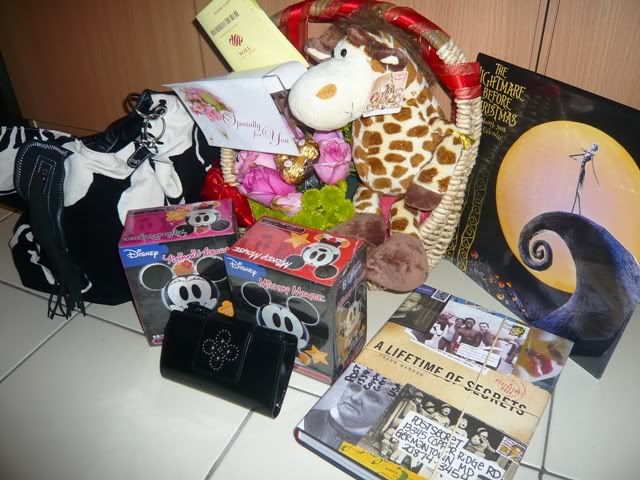 Bag from xue and elaine... its perfect! just when my current bag is falling into pieces, literaly!

Flowers from Fad... whu delivered them to my office.so sweet!

Jack Calander from Lindy.. whu has a quirky habit of giving pple presents

Mickey n Minnie jigsaw from D which I thought was cute and commented on months ago and he remembered

Gorgeous wallet from LayEng, which coincidetally was something i was eyeing and considering to get

Lastly Post secret book from T which he generously offer to get for me. the book was shipped from US to UK, after which he passed to Yuan Feng who brought it up to my place and passed to my family since i was at work. Friendship at work eh?

Next up...
My Mums bday!
we celebrated at this Chinese restaurant which specialized in sharks fin and other Chinese seafood delicacy. The place is called Tam Kah Sharks fin and its pretty reasonably priced. its along the shop houses just opposite china town point.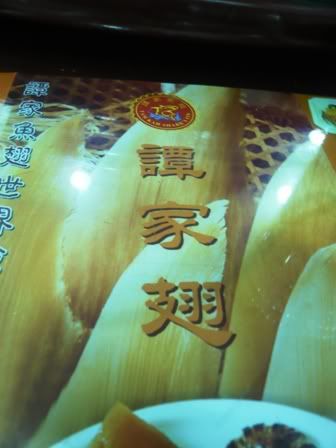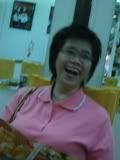 mum happy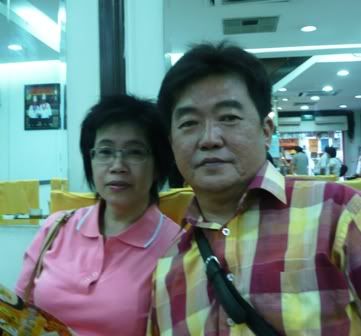 mum n dad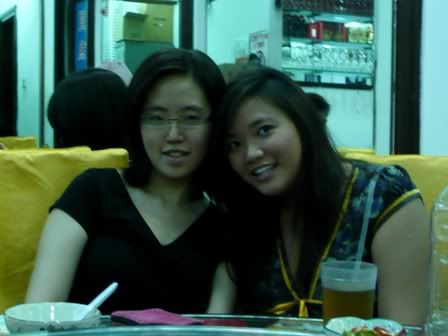 nothing else to do, waiting for food to come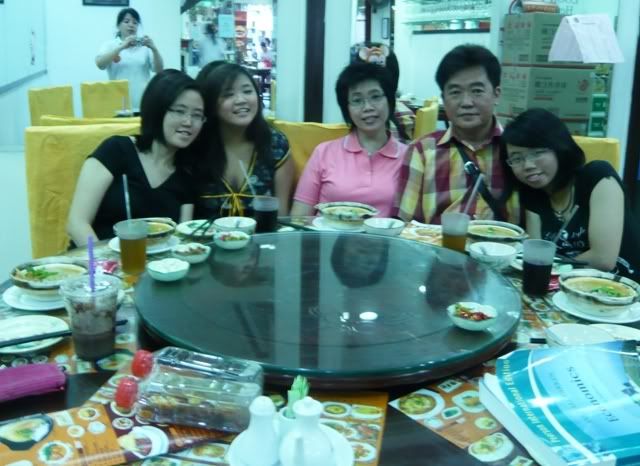 family photo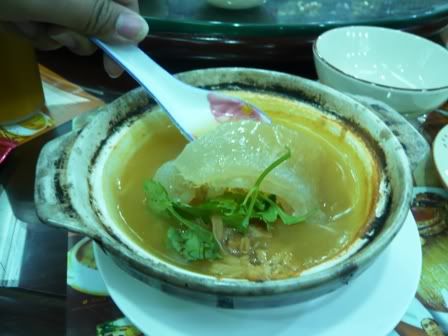 1st dish!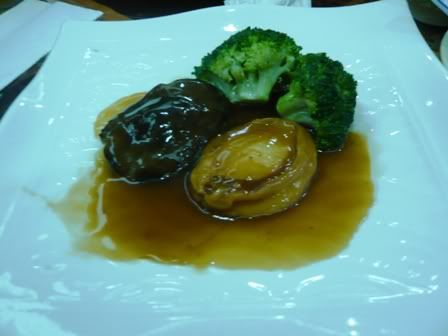 a small one, but abalone just the same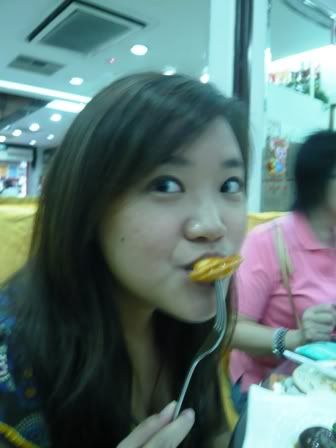 Pig sister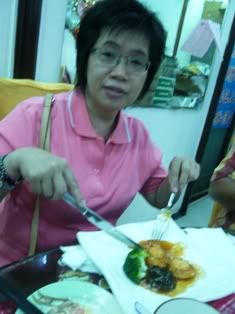 YuM!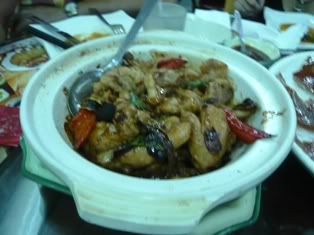 San Bei JI, chicken was soft and tender not bad at all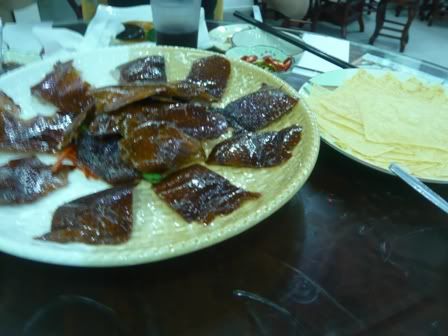 one of my all time favorites! Peking duck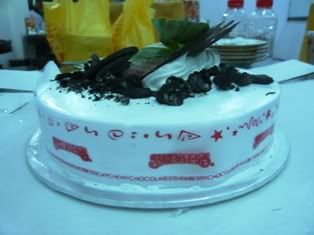 ice cream cake for dessert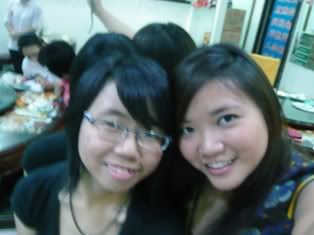 my sis is cam whoring again



this time with mum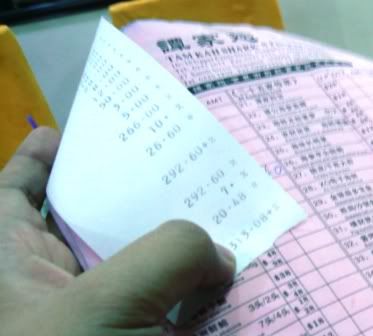 Total bill
feeling very broke (i paid) but happy!
CNY prep
guess what i found while clearing my room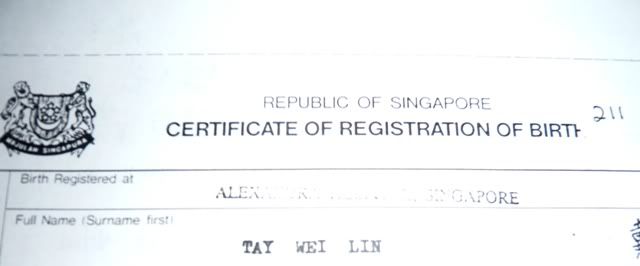 strange but true... the birth certificate of Miss Audrey Tay Wei Lin

Bought new year clothes!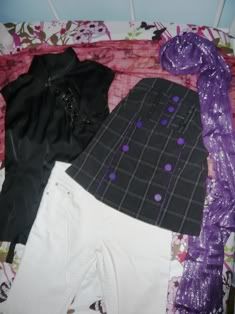 my mum says i look dumpling like in the black trad chinese top. oh well.
did all my spring cleaning yesterday... now my room is absolutely spic and span. Just don't open the cupboards tho.
Today
I'm sick and at home. That gives me time to mull things over, and make my decision. no doubt I'm sick at an inconvenient time. but i dun choose when to fall sick. haiz
Either ways i its time i gave up
Comment! (2) | Recommend!