Thursday. 11.6.08 7:58 am
I AM THE KING, AND MINHUA IS PWNED
owned.
Comment! (0) | Recommend!
Wednesday. 11.5.08 10:55 pm
I'm sure my friends were on weed and alcohol yesterday night without me.
Their like a bunch of junkies on loose.
2 junkies decided to head over to
my place and do sleepover.
yaa ton la
i didn't really get any seashell dreams, but it was fun.
boonchew, i'm sorry but this is classic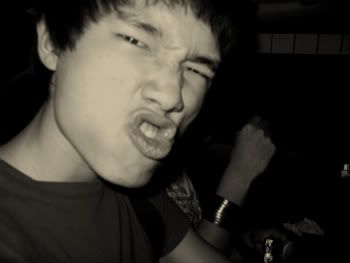 check this out. sexae asss.
As you can see, he is having seashell dreams.
i'm a derrick's stalker. *smirk
*off to harass junkies from beauty sleep.
kenneth,you choosen the love bites instead of friends. *speechless
10 Toys that made you Gay
Comment! (4) | Recommend!
Wednesday. 11.5.08 6:13 am
i'm a fucking dumbass, chinese is so easy
that i screwed up. Who cares its fucking over.
Now i needa meet up my cheena friends and sing some
cheena songs.
Before i die i want to
stop global warming, preserve nature.
hug my friends, then we wait for death tgt. lol
Direct a movie, be a photographer.
Travel the globe with Pam
:)
http://beforeidieiwantto.org/
congrats america! obama won!
Comment! (2) | Recommend!
Tuesday. 11.4.08 12:10 am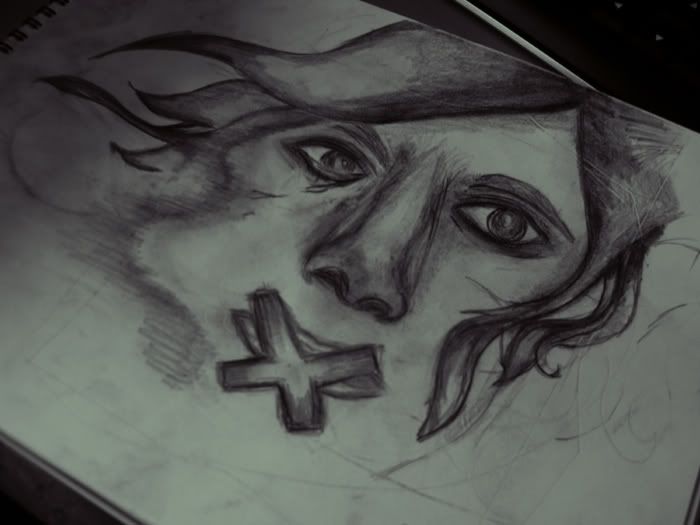 my handphone is dead, call my home.
Comment! (2) | Recommend!
Monday. 11.3.08 1:31 pm

Ive got goosebump listening to Kings Of Convenience
i'm not lying, i swear. Failure, the best song after Misread.

Kings Of Convenience - Failure





Comment! (1) | Recommend!
Sunday. 11.2.08 7:29 am

Pictures for the good souls.
i anyhow only la.

we are peeping at people making love.


Bc, forced me to post this to show off his face.



Off to study.

Comment! (0) | Recommend!
Saturday. 11.1.08 1:33 am



"My label said there wasn't a single song
that they could hear on the radio."

this is what i love abt davendra banhart.
i think ive got beard fetishes : /


Comment! (0) | Recommend!
Friday. 10.31.08 2:50 pm


REC is one hellla good movie
the spanish one is so good, the last scene was the blast.
Some posessed anorexia lady. Totallyyyy. Derrick freaked out so bad.


we are no camala shy. just snap only.


kenneth is so cute rite?
see so cute! HAHAHA!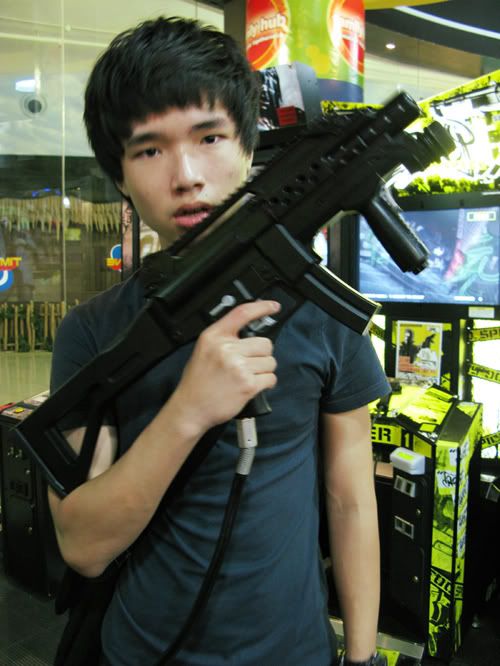 say hi to my bitch over there!
Want durain? bc requested a shot on the durains lol



okay now my blog looks like some gay porn web. darn.
good another 10 char bo msg you. HAA!



Mum says, she is going to sponser me dslr right after o levels.
that makes me go speechless. Gotta thanks jason and joseph for that. ; )


Toots & the Maytals - 54-46 was my number




Comment! (0) | Recommend!