Monday. 2.18.08 1:39 am
I wanna go for either one of them.
i can't decide
i can't go for both, since i dun have enough funds
hhmmmmm
~*******~
this just happened:
I'm so pissed off! This is the gazillionth time the bloody arsehole dealer has been doing this!
Everytime he walks past he will slam his hand/watever he is holding
REALLY REALLY HARD onto my desk. it happens EVERY SINGLE TIME! WTF is wrong with him!
He just did it again and u can hear the metal joints creaking with this metallic "boingggggg" sound.
Bloody RUDE! somehow he thinks its fun! pissed off lah!!
worse still i can't just blow up at him whenhe's my superior when i still need him to do things and not screw up my life at work. i'm bloody angry! can feel my blood vessel bursting!
there's ntg really v wrong with my job except THEM. cannot stand them! and i've been tolerating and forgetting and ignoring whatever things they do that piss me off so much. but i've had enough!
what i need now is a new job. pay cuts mean ntg to me... i just want a job i actually like. is that so hard??
i keep thinking i wanna go do retail or sth.... be a sales girl! unclutter my life.
no doubt being a salesgirl means getting only a fraction of my current pay, somehow it holds an allure.
i'm currently lost
Comment! (6) | Recommend!
Saturday. 2.16.08 11:09 am
met p with ben and fad today at vivo for lunch
my lunch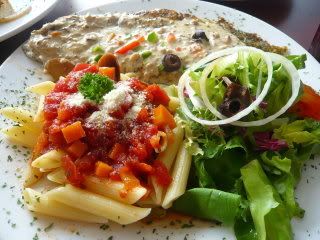 fad was too engrossed with her food to pose for me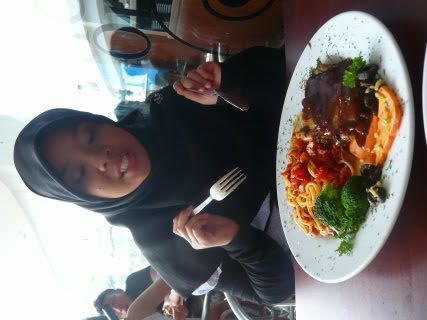 took these photos last min at soo kee (i think) when ben had to leave
we took like almost 10 shots before we managed to get these 2 which looked slightly better. lol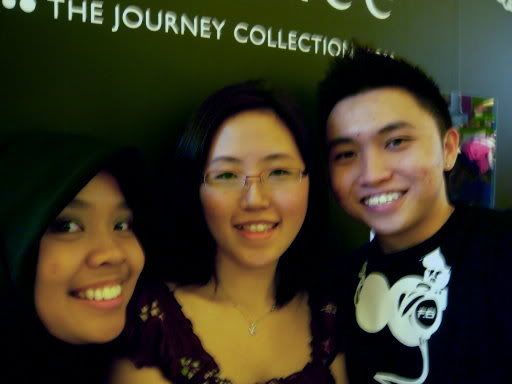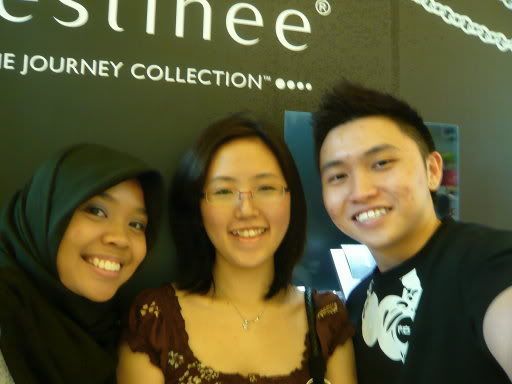 and btw, T we missed you!
~*~*~*~*~
fad gave me this journal a few days ago..
i think its gorgeous! its kindof a brocade kind of material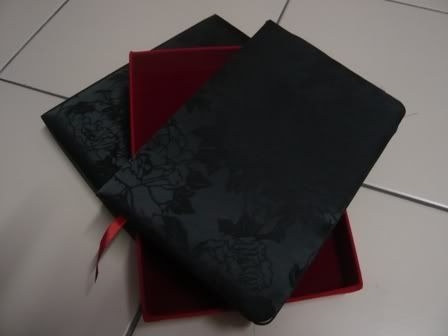 and i went to cut my hair today...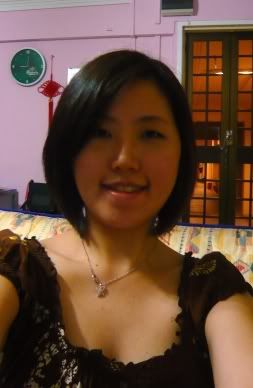 Comment! (1) | Recommend!