Thursday. 1.24.08 12:10 pm
Of all the times to revive my almost-forgotten Nutang blog,
in the middle of my final exams,
...
Heath Ledger died.
As you can see in my NuMods, he is one, if not, MY MOST RESPECTED ACTOR in the whole wide universe. (So I'm a fangirl, shoot me!)
When I saw him in the news, I was truly shocked, and all these yahoos in the tabloids emphasizing the "naked and surrounded by sleeping pills" whack pisses me to infinity.
He was so young and deserved so much more. I know there would have been more for him in the future, 'cause even though I've never met him, I really believe he's a great and talented guy.
And yes, while solving for x and graphing the sinusoidal function this and that, I was thinking of him. =(
Heath, you will forever be remembered. Rest in peace, baby.

~A fan.
Comment! (3) | Recommend! | Categories: heath ledger [t]
Tuesday. 1.1.08 8:33 pm
Friday. 12.28.07 6:44 pm
I must say, I am def happy Nutang is back =]~
But before I go on with the updates, I wanna wish everyone a (belated)
Merry Christmas!
=]
Aright, on with the updates!
* Before Nutang was hacked, I already mentioned about my Death Note nights. And then, I became, unfortunately, a DN fangirl =3
(and an Aaringirl - which I will not explain for reasons only other Aaringirls can understand)
. Muahaha! XD
* The weekend before Xmas, my sister and I watched the Korean comedy-romance "Full House" from 10 pm til 6 friggin am!!! Muahaha and then we slept and then we woke up at 3 in the afternoon and then watched it again until 3 in the morning! Muahaha! (Did I mention I bawled my eyes out at Episode 9?) And we're planning to do another session like that for the Taiwanese comedy-romance "Devil Beside You". Buahaha
I AM SO ASIAN!!!
8DDD
* Also, the week before Xmas, I had been strongly desiring, craving, lusting for a graphic tablet and sooooo upon seeing the Wacom Bamboo Fun on Best Buy's shelves, I couldn't help it and bought myself a Xmas present. ♥
* I've discovered my Art God. He is fukkin talented and gay. Yes, gay. Revel in all his glory
HERE
!
* Since Nutang was hacked, I had to find another outlet of my random crazy alterlife so I lived in
LJ
. And still do.
* A Day Before Pisces by Faspitch is just killing me. You've gotta hear this! They're Flip and hailing from my province too! Sick! =)~
* I love the gifts I got for Xmas! =) Thank you all! I wish you happiness and whatever else you want! XD I was in dire need of good clip-in earphones, and that beeyootifool laptop bag on Boxing sale, and that kick-ass punkish earrings I got, and...you get the point. XD
* I been photoshopping too for the lack of things to do. :P I think I got better because of the free time and of course, the love of my life (my tablet, duh :P).
*And not to forget, the presents I got from my evil teachers - Biology presentation, Math exam review, Physics mousetrap car improvement (Can you believe someone actually went 90 tiles!? I just got fricken 36 and that pretty average!), and of course, UNIVERSITY APPLICATIONS (which of course, I haven't done yet).
*My family will be moving to a new house March 1. But I guess things could still change. Meh. :/
*I just finished reading Twilight by Stephenie Meyer. My friend (who never read books but did when she gt her hands on it) practically thrust the book in my hand and told me I would die when I read it. Okay, I didn't die but it was an interesting read. A vampire romance-thriller like those of Anne Rice's, also with 2 sequels and another upcoming 4th installation. But I'm babbling. Anyway, there will be a movie based on the 1st book starring Robert Pattinson (Yes, Cedric Diggory) as the Edward the vampire and Kristen Stewart (Panic Room) as Bella the human girl.
*Mkay, let's see what else I have been doing... Oh yeah, (I think) I've found my heartsong (Watch Happy Feet, dammit!). And it's White Flag by Dido. =)~
So that's it for now. I hope I didn't blow up your brains. =) Hope everyone had a fun Christmas too! And it would be nice to hear from you. (Oh shyt, that rhymes lol)
We love to rape pillows.
Comment! (10) | Recommend! | Categories: merry christmas [t], update [t]
Monday. 11.26.07 12:10 am
Hmmmm... Currently loving
Under Southern Lights
by: URBANDUB
For the whole time i've been gone from Nutang, I blame:
.PHYSICS MOUSETRAP CAR
.friendster

.secret fangirl hobby : all episodes of Deathnote//all episodes of Ouran High School Host Club//Weiss Kreuz OVA
.Under Southern Lights
Urbandub
.Echoes, Silence, Patience & Grace
Foo Fighters
.university blues aka What will i really do after high school?
.ym&&msn + webcam moments
.capturing funny captchas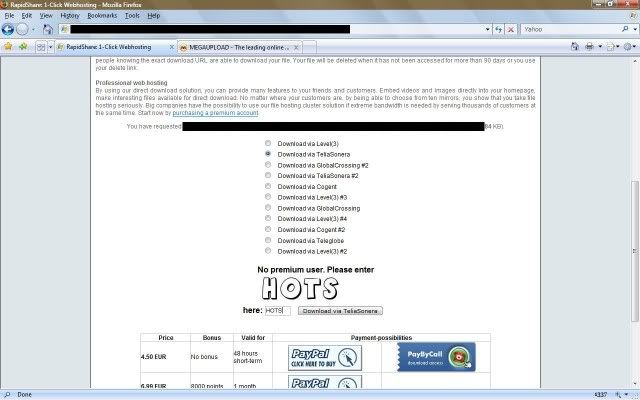 .stuff *cough* ^______________________^
It's 1.36 AM now. I hafta catch me some sleep... zzZZZZzzzzZZzzzzZZzzzZzzZ
...Which reminds me, I also just learned the Zephyr Song in guitar today. ;)
Comment! (3) | Recommend! | Categories: urbandub [t], under southern lights [t], funny captcha [t], webcam moments [t]