WHEN YOU WALK BY EVERY NIGHT TALKIN' SWEET AND LOOKIN' FINE I GET KIND'A HECTIC INSIIIIIIIDE! Oh, baby, I'M SO INTO YOU DARLIN IF YOU ONLY KNEW ALL THE THINGS THAT GO THROUGH MY MIIIIIIND BUT IT'S JUST A SWEET SWEET FANTASY BABY
Tuesday. 5.20.08 1:35 pm
"Can you just hold this for a few more minutes? I'm gonna' go get some food downstairs," I tell the lady at the circulation desk as I hand her the book I reserve hours earlier. Although it was somewhere around 8 AM, I had already been in the library for an hour or so to study for my final. Anyway, the woman hit me with one of those stale faces. Like :
Like a true Texan, I moseyed on over to the cafeteria beneath the library and ordered a Tex-Mex breakfast: Two bean and cheese tacos and a biscuit.
It's around 8:10 and I'm wondering if I should sneak my food back to the library or eat in an almost-empty cafeteria. Luckily, I chose the latter.
"Hi," I say to Estrella, a woman whom I saw sitting alone in the cafeteria. We had a class together and spoke once earlier in the semester. As I sit down, she places a hand to the side of her face and adjusts her glasses. I knew at that moment that I had made a good decision. Only cool people wear glasses. Proof: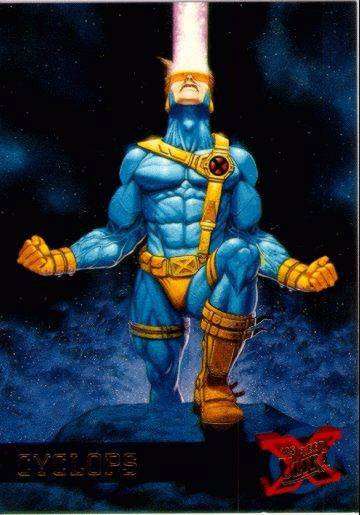 -- Back to the story --
We ate breakfast together and ended up hanging out for six hours. It wasn't until the around the fourththat I asked her her name, and it wasn't til the fifth that she taught me what it meant to truly meant to
Superman a Ho
. It wasn't until the sixth that I asked her for her number. Then, I went and took my final (not-countdown) final. Then I went home and hung out with my soon-to-be-ex-roommate Matthew. He's moving out of the apartment to go to a medical school on the other side of town.
I've had a few roommates in my collegiate career. A malaysian foreign-exchange student named Chern was the first one I met when I came to my dorm in the fall of 2006. We weren't that close, so I wasn't too upset when he left after a semester
Adrian was the next one I met. We ate lunch/dinner together, but seldomly hung out when we weren't home. Adrian lived with me for a full year before moving back home to be closer to his girlfriend. I met John a few days after Adrian, and a few days before my first year of college begun. I was closer to John than Adrian and we lived together for a year and a half before he moved back home find himself. Matthew moved in a semester after John, Adrian, and I to replace Chern, and after Adrian left, John, Matthew and myself moved into an apartment with the sultan of Satan, Alex.
Alex... I didn't like him. He was creepy and he ate my baked doritos and he played guitar hero 3 loud at night in the living room and he always had people over drinking and playing poker and he didn't even go to school and he drank nothing but haterade. Oh, and he was no worse, nor better, than myself. I lived with him for a semester.. he left when John left and a guy named Albert replaced him.
Albert is from Laredo, which is right at the border of Mexico. He and I get along fine even though I don't understand what he's saying half the time. Then again, most people don't comprehend what I'm saying ( or writing ) half of the time either.
And another thing... Vee found my Nutang. I'm not sure how.. or WHY, but yeah. ( A little stalkerish if you ask me) That's why I haven't been updating a lot recently. It doesn't bother me that much anymore, so I hope to update more.
Oh, and I know I'm a little late to weigh in on the gay-marriage topic, but I gotta' say..
Real talk: The Spurs are gay. Thanks for doing what my Mavs couldn't do and knocking out the Hornets, but seriously.. when I first heard about the Gay Marriage thing in Calfironia, I thought to myself "Self, I bet Tony Parker'll dump Eva Longoria (YAY) and go marry Tim Duncan." Go 'Sheede Wallace!
One last thing: people with glasses make those without look "special."
Comment! (30) | Recommend!
Thursday. 5.8.08 11:59 pm
Now that Anh has gone
Far away to Vietnam
Woe, oh, woe, is Jon.
Comment! (7) | Recommend!
Wednesday. 4.30.08 7:06 pm
Dear Jon,
I know you're a really busy guy who does not have a lot of free time. Regardless, I implore you to sit down later tonight and write in your NuTang. Write about the solace you've discovered in the company of nobody. Tell the story about the conversation you had with Veronica-- a woman six years your senior who pulled you aside today and the intellectual stimulation that stemmed from it. Discuss the repulsion you feel for the ungrateful, immature, stupidfaced students who come to your tutoring sessions. Write about your roommate Matthew, or the soon-to-be-roommate Benjamin, and how although you care deeply for both, you'd rather live with a cactus. Write .. something.
Respectfully,
Jon
Comment! (15) | Recommend!
Sunday. 4.27.08 5:37 pm
Your results:
You are Superman
| | | |
| --- | --- | --- |
| Superman | --- | 100% |
| Green Lantern | --- | 65% |
| The Flash | --- | 60% |
| Spider-Man | --- | 60% |
| Hulk | --- | 60% |
| Supergirl | --- | 50% |
| Iron Man | --- | 50% |
| Robin | --- | 45% |
| Batman | --- | 45% |
| Wonder Woman | --- | 40% |
| Catwoman | --- | 30% |



You are mild-mannered, good,
strong and you love to help others.





Click here to take the Superhero Personality Test
A N H I M A L: WHAT
A N H I M A L: WHAT
A N H I M A L: WHAT
Jon: ..
A N H I M A L: WHAT
A N H I M A L: HEY
Jon: what?
A N H I M A L: WHAT
Comment! (4) | Recommend!
Saturday. 4.19.08 10:52 am
The Bill Archer Fellowship was established by The University of Texas System in conjunction with Former U.S. Representative Bill Archer as a way to bring highly motivated and accomplished students to Washington, D.C. to participate in varied internships...
Our students work with places such as the United Nations Information Centre, the U.S. Department of State, many offices within the White House and on the Hill, with federal agencies, and with non-profit organizations. Our selection process is rigorous, and we are afforded the opportunity to bring only the best representatives from throughout Texas.
40 out of 190,000 students are selected
Someone made a mistake and picked me.
Comment! (13) | Recommend!
All of a sudden my vision became so clear -- everything I needed was right here before me. So pressed to let you know just how you made me feel; I never had a feeling that's so real controoooool meeeeeeeeeeeeeeeeeeeeeeeeeeeeeeeeeeeeeeeeee!
Thursday. 4.3.08 3:01 am
"Would you--.. I mean, if I--.. "
Feigning an unclear throat, I pause to collect my thoughts.
"Caitlin,"
I began.. (kind of. As the second syllable escaped my lips, I heard my own voice dip to that of a soft whisper. I scoffed to myself -- mostly out of disbelief that even after almost a decade, this woman with whom most would consider as clear a juxtaposition to me as concrete is to water, brought back my stutters. )
"If I don't become a writer.. If I neglect to fulfill this dream I keep locked away in my heart.. If I neglect me, would you consider me a failure?"
In retrospect, I see that the question I posed to the girl was one of redundancy; however, as I get closer and closer to going to law school and trading in my pen and paper for the opportunity to point at suspects and bellow"
OBJECTION!!!!!!!"
over and over again--- .. I get closer to trading in my pen and paper, two constants in my life that are forever intertwined with the woman who strips away my façade with a mere glance.
As previously documented in this hurh nutang, my childhood friend Caitlin has been coaxing me to abandon my Jack McCoy aspirations and to do what she believes I do best: write. She doesn't realize that I'm only a fairly decent writer --- on a good day.
"You will be a writer, Jon,"
she says with conviction.
"You may not write to make a living, or anything like that, but you will always be a writer. It's everything about you--- the way you act, the way you speak.. The way you think. You think like a writer."
At this point, I'm getting ready to do damage to my vocal chords with an
" OBJECTION! "
when I realize that I had been analyzing every word she told me--- editing her grammar, syntax, all of that. Even when she was done talking and it was my turn to speak up, I found myself debating which words would work best with whatever clause I would use to express myself.
I shrugged.
In other news, I'll try to update more frequently in the upcoming weeks. Hopefully
Comment! (11) | Recommend!
Wednesday. 3.26.08 11:42 am
I'm sitting in an intro geo class that I tutor for when the professor drops this Confuscious like saying on the class.
"A rock with large holes holds more water."
It blew my mind. Maybe it was the sleep deprivation.
Comment! (5) | Recommend!
Slug,why do you always make songs about women/Prioities, man.Just kidding. Trying to build heaven while the world is still spinning/How far'd you think you'd get in the beginning/This is the beginning,stil unraveling this ribbon.The mission is to travel
Friday. 3.7.08 10:46 pm
With one arm securely nestled around the small of her back, I pulled Elvia closer to me after she hopped down from a footstool. "C'mon, lets go," I tell her before picking her up with one arm and carrying her away from the bookshelf she was organizing. With one arm flung over my shoulders and the other resting at her side, she allowed her body to ease into mine as I walked us away.
With both a simple "peace out" and a smile, I set her down after a few paces and proceeded on my way to the library.
The book I needed wasn't in, so I went on about my business to class, and then caught the bus to the University Dormitories a half mile away to check the status of my application to become a Resident Assistant.
I was put on the alternate list. The powers that be don't think that I'd be able to handle the 20 hour job of being an R.A. ontop of volunteering at the rape crisis center weekly, doing my big brother/big sisters of america thing weekly, being a staff writer and copyeditor at the local university newspaper ( as well as being a photographer for 'em. More on that later. ), continue being the Vice President of the University's Honors College ( Maybe president next fall if I decide to run, ) and working as a peer tutor all at the same time.
I agree with 'em... but I still would've liked to have gotten the job. I walked the half mile back to campus and went to the Peer Tutoring office for a weekly meeting. We played Taboo. I lost the game for my team. Went throughout the rest of my day and now I'm sitting at a local coffee shop and enjoying a live jazz concert, trying to relax before my big day tomorrow. More on that in the upcoming weeks.
Oh, and about photography... I learned how to take pictures using a film camera right before digital cameras became the norm. Personally, I think that digital cameras have cheapened the art of photography; anyone can just point and click now. Back in my day, we used to have to manually focus everything and get perfect timing for a good shot. Not to mention getting an authentic flash adapter to stick into my 1970 Minolta and--- ... Nevermind.
Comment! (12) | Recommend!