EGO TRIPS:MISS RAP SUPREME:WHAT DO YOU THINK ABOUT THIS SHOW?
Saturday. 4.19.08 12:51 am
video.vh1.com
I personally think this show is a waste of time like seriously what success will they actually gain from this. Let think back now when they guy won the white rap show, Did he gain any success from it? Nope, not a ounce. So, in reality I guess its all about gaining respect not success.
Who do you all think will win the show?
I think anyone of them half a chance because half of them aren't talented anyways.
Comment! (0) | Recommend! | Categories: vh1 [t], rap supreme [t], khia [t], ms cherry [t], bree [t], female rap [t]
Thursday. 4.17.08 10:48 pm
Passion is definitely the key to having a successful career.
I decided to write about this because for one a lot people choose careers that they really don't enjoy for MONEY. Why give up your happiness for some CASH? In the end, you will just end up burnt out. Over the past nine weeks I've been hearing speakers in my Leadership Forum Class talk about PASSION. Most of them made career changes because they felt passionate about another career area.
My Question to YOU is: What are you passionate about?
Is it music, helping others, working on political issues,etc.
Comment! (2) | Recommend! | Categories: passion [t], careers [t]
Chicago Housing Authority:taking applications
Thursday. 4.17.08 3:47 pm
Today, I found out that the Chicago Housing Authority is taking applications for housing vouchers. I noticed this due to the swarm of people at the library all of a sudden today.
If your in Chicago and want to apply especially people graduating college this is a great opportunity for you all to apply. Especially, if your starting a new job and want to be closer to that job.
CHAC will be accepting applications from April 17 to May 15, 2008, so get yours in as soon as possible.
Comment! (1) | Recommend! | Categories: chicago housing [t], housing vouchers [t], waiting list [t], open [t], libraries [t]
Friday. 4.11.08 3:27 am
I just went to R.Kelly's Myspace and saw this bad new look he has. Now, I truly believe that he has lost his mind, dying your hair blond. It also look like he has weave in this hair. I don't know what he was thinking.
View R.Kelly's new look here
What do you all think about his new look?
Comment! (2) | Recommend! | Categories: hair [t], do\'s [t], don\'t [t], R. Kelly [t], braids [t], blond [t]
VIDEO:PL LOOKIN AZZ:CHECK IT OUT-FUNNY HERE
Thursday. 4.10.08 6:51 pm
PL LOOKIN ASS NIGGA
Check out the PL version of Lookin ass by Big Kannon
Comment! (0) | Recommend! | Categories: video [t], pl [t], lookin ass [t], big kannon [t]
ATL:Shawty Lo in Concert:The Velvet Room:Sunday
Thursday. 4.10.08 5:01 pm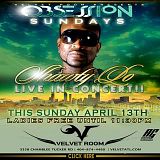 Comment! (3) | Recommend! | Categories: concerts [t], shawty lo [t], atl [t], velvet room [t]