Transformers, robots in disguise
Monday. 2.18.08 11:39 am
Transformers, more than meets the eye.
I love Transformers! I watched the movie last night and it was just as awesome as it was the first time I saw it! Coolie mccoolieson! And then Mountain Dew robot was still majorly awesome and I still want and action figure of it.... CAN SHOOTING ACTION! *fwoop-b* *fwoop-b*
Anyway, I had a lot of fun this weekend. My parents spoiled me as usual. I love them oh so very much. I can't wait, my real 21st birthday is on Wednesday! W007!
Comment! (4) | Recommend!
Wednesday. 2.13.08 3:52 pm
This is it!

Front-


First page spread


Second page spread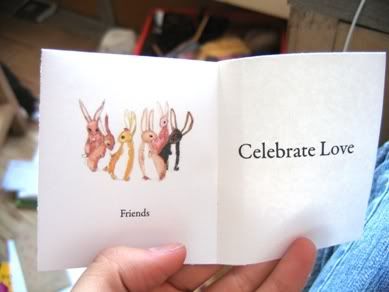 Back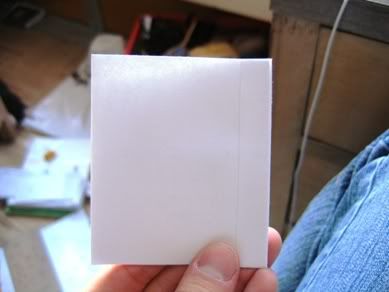 Comment! (3) | Recommend!
I'm going to be part of big brothers big sisters!
Tuesday. 2.12.08 3:33 pm
Okay, so you can tell that I'm working on my homework at my computer because this is the second time I've posted...
Anyway, so the guy from BBBS called today and I answered in the way that I usually do: "Hello this is Jinyu, who is this please?". He thought I was an answering machine, but after that hitch was over we got to talking about BBBS and I had already decided that I wanted to volunteer, so he set me up with a meeting on next Friday to talk about where would be a good place for me to volunteer and stuff! Isn't that awesome!? He was saying that they really need volunteers in all areas, so that is pretty neat. I am pretty excited. This is something I've thought about doing for a little while but never really got my act together to do. Yeah for signing up for lists!
Comment! (3) | Recommend!
Fivolity in modern society
Tuesday. 2.12.08 2:09 pm
I was thinking about society and how poeple are always talking about how the desires of our people seems to focus on trival matters like pop culture figures, shor sensational news sorties and you tube viceas. Even blods have been thrown into the mix of 'those things without any real value'. Outside of the argument that these things are not really that trivial, why are we drawn to them? I think part of the reason is that our society has become sick and tired of the constant insistence to actually care. We have cared all the way through our childhood, robbed of our innocence with diversity educaton and 'save the rainforest' campagins only to arrive at our adulthood conditioned to think that our opinions don't matter all that much anyway. Not only that, but since we have been warned against the constant bombardment of media, it is only natural that we seek ourselves, our own communities in the patchwork of uncertainty. Some hack with a webcam, we reason, will be more honest that the cultural propoganda that comes out of our television and newspapers, right? In otherwords, I like my trivial culture and I am not entirely sure how any of it goes against what my teachers have been telling me all along! Don't listen the media. That is why we indulge ourselves in such frivolity and nonsense: to satisfy the expectations of our society, but also... to satisfy that human urge... not be be alone?
Comment! (0) | Recommend!
What separates man from beasts
Sunday. 2.10.08 11:24 am
There are a lot of things that people say separate the men from the beasts: intelligence, languages, tools, blah, blah... personally though, I think it's clothes. I mean think about clothes, they are such a weird phenomenon. Humans are the only creatures that I can think of that completely reformat organisms and synthetic materials in order to create second skins in order to go pretty much any unihabitable place in the world. I mean, other animals do stuff like it, but... humans are out of control. I mean we have clothes up the wazoo! We have warming clothes and cooling clothes and haz mat clothes and pretty clothes and ugly clothes. Not only that, but we are rarely ever seen without our clothes. There are tons of naked creatures, but I don't know very many of them that change into two layers of plant matter after just waking up in the morning. Admittedly, it is a choice, but there are a lot of choices that animals make every year that is ascribed to them as a species and seeing as the matter is so prevasive, I think there has to be something there.
Yup, the thing that separates the humans from the rest of the animals: clothes.
Comment! (2) | Recommend!
Saturday. 2.9.08 8:57 pm
Here is my picture of my aloe plant.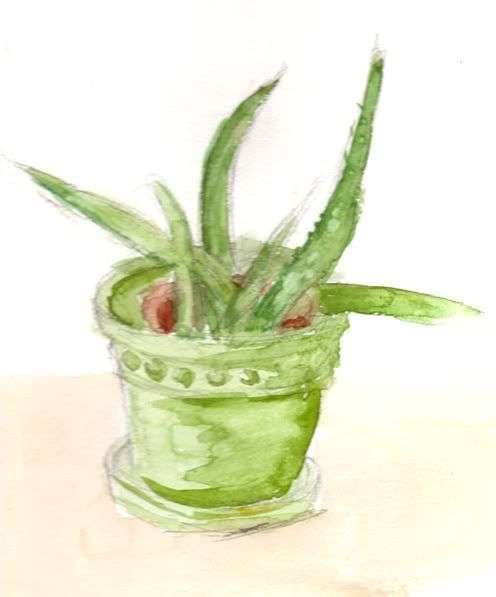 Comment! (2) | Recommend!