THINK YOU CAN TELL IF SOMEONE IS HIV POSITIVE:PLAY THIS GAME
Friday. 5.9.08 2:39 am
I know there are people out there actually believe they can tell if a person has HIV by looking at them. So, if you can play this game.
Positive or Not
Comment! (2) | Recommend! | Categories: hiv [t], status [t]
T.I. TALKING CRAP ABOUT SHAWTY LO
Thursday. 5.8.08 4:29 am
T.I. shouldn't even be worried about what somebody claim Shawty Lo said if he got so much going on. Personally, I feel like Shawty Lo tells us more about Bankhead than T.I. it seems like all T.I. does is run around hollering Bankhead. Where are your stories about the different areas? I haven't heard anything from T.I. about this. Now, why do every person that sell a couple of records think they better than somebody, and wants to start mouthing off about someone. Now, if T.I. think Shawty Lo ain't on his level than there shouldn't be a need for him to comment on Shawty Lo right. All I gotta say about this is that it seems like T.I. trying to get his ass in some for beef shit, when need to worry about getting his shit together and staying out of unnecessary bullshit, like this. Shawty Lo keep repping Bankhead like I know you do. I thought it was "Who mention BANKHEAD,and say MY MINE" or they say its "Who mention BANKHEAD,and ACKNOWLEDGE ME." Maybe the words could be mixed up because to be honest I can't really understand it. So, you all be the judge and listen to DUNN DUNN. Now, if Shawty Lo did say something else T.I. will feel really shitty,and he shouldn't care about what Shawty Lo doing in BANKHEAD. You don't know who was doing what first, only think you did first was get a deal to say BANKHEAD. I know about the real BANKHEAD. OH, is T.I. mad about that DVD that came out call "THE REAL BANKHEAD STORY." Could that be it. I don't know. Look out for more on this.
Comment! (0) | Recommend! | Categories: beefs [t], shawty lo [t], t.i. [t], bankhead [t]
CRAZY QUOTES FROM REV. JEREMIAH WRIGHT
Thursday. 5.8.08 4:14 am
"When Louis Farrakhan speaks, it's like E.F. Hutton speaks. All black America listens."
Rev. Jeremiah Wright.
Source:Newsweek, May 12, 2008 issue, p.10.
Now, this statement is definitely not true why would I listen to what Farrakhan has to say if I don't follow the same religion as him. He's definitely not important in my life, so Rev. Wright was definitely wrong with this comment.
Comment! (2) | Recommend! | Categories: quotes [t], jeremiah wright [t], black america [t]
FREE MIXTAPES ON THIS SITE(DJDOWNLOADZ.COM)
Sunday. 5.4.08 3:38 am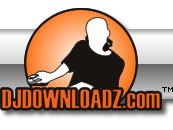 Go to the site above an check out some free mixtapes (hip hop, reggae, reggaeton,R&B). All you have to do is just sign up to the website.
Comment! (2) | Recommend! | Categories: free [t], mixtapes [t], djdownloads [t], hip hop [t], reggae [t], reggaeton [t], R&B [t], sign up [t]
VIDEO:PLIES:BUST IT BABY PART II FT. NEYO
Saturday. 5.3.08 2:43 am
VIDEO:THE DREAM: I LOVE YOUR GIRL FT YOUNG JEEZY
Saturday. 5.3.08 2:08 am