Sunday. 11.25.12 5:41 am
I was in Singapore for a reunion with my batch mates from the program I joined last year.
This year is the last year the ship I stayed on will retire. I looked at the ship nostalgically, and I did play those happy memories in my mind.
We had lots of finger food, but I did not eat much. There, there was the ice cream counter I used to collect my ice cream everyday on the ship. But I did not get any last night.
There were many other ex-participants from other batches on the ship too.
I look around and saw how friendship transcends time.
I have never said this before: I am proud to be a participant of last year and always will be.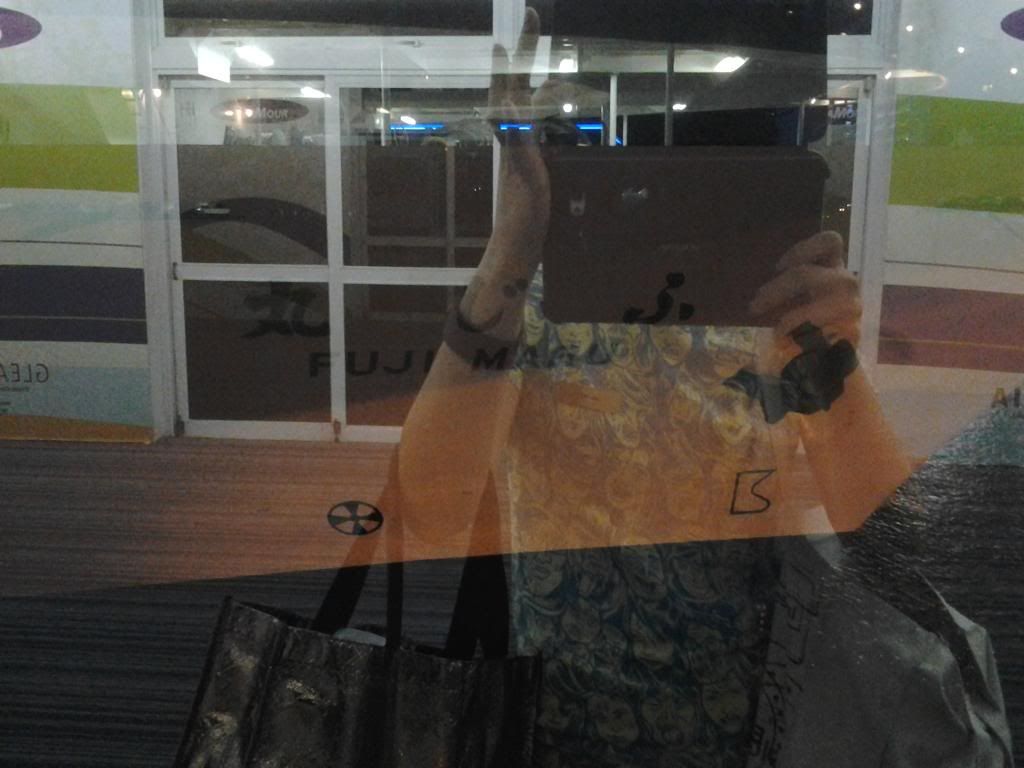 Comment! (0) | Recommend!
Friday. 11.23.12 7:32 pm
I'm now in Singapore for a reunion event tonight. And guess where am I staying? I am staying with a friend who is hosting my juniors from the program I joined last year. They are from Brunei and Myanmar.
So cool!
Comment! (1) | Recommend!
Sunday, November 18, 2012
I made a huge laughable mistake.
Mum and I went to watch a Chinese blockbuster called the Cold War. We entered the cinema early; there was very little people. And so I was on my tab making some emails while mum watching the playing advertisements.
It went on like this for more than 15 minutes, and more people have entered the cinema until it was almost full.
I was in the middle of scrolling the tab when a young man was talking to my mum. I looked up and my mother was in a confusion. And he showed his smartphone to me and said "I think you are sitting on my seat."
"Is it? Isn't this cinema 2?"
"No. It's cinema 1."
Mum and I quickly left the place and went into the correct cinema, which is just beside cinema 1.
I laughed. I entered the wrong door! Most cinema have two doors leading to one cinema, and apparently I didn't check properly that this cinema has only one entrance, and I took for granted that the left door will lead to cinema 2 instead of 1.
Phew. Luckily, Cold War didn't start when we entered the right cinema.
And the title befitted the movie very well: Cold War. It's a good movie, which I will recommend to friends.
Comment! (2) | Recommend!
Wednesday. 11.14.12 9:59 am
ARGH!!!!
Money! Why you become weaker?!!!
I'm going to Singapore next week for a reunion, and although I have saved up almost RM 600, I could only sell it for SGD 230 only.
OMG. RM600 is enough to be a return ticket to like Sabah, and it only gives me SGD 230?! I need to rob a *beep*. Ah ... can I do that in second life? Just kidding. By the way, is second life still popular?
Comment! (1) | Recommend!
Friday, November 9, 2012
I remember watching over a couple feeding each other in public in a cake specialty shop. Looking at their parents doing so, their two little boys followed suit.
I smiled at the scene as I walked out of the shop...
That was two years ago, and I still could remember it very clearly as though it happened just yesterday.
That is one of those happy ending moments I thought to myself...
Comment! (0) | Recommend!
Thursday. 11.8.12 2:52 am
Wow. I never knew I had such reservoir of anger boiling inside me.
The day I updated my entry about the latrine, I was actually having a bad day. I was emotional cooked up that lasted until today, which certainly other factors fanning it. But the main thing that made me very upset is knowing a friend disliking my birthday gift and found it distaste. And then send me a thank you note that somehow I sensed annoyance.
How did I know? I picked it up while chatting. I have never ever felt so angry and emotional just because a friend does not like it.
Fine. I just pretended I don't know since I have no evidence. But the truth is, I feel like calling up and demand for answers, but then won't I be petty?
Fine. And later I saw a picture that angers me hell lot, and I got no freaking why, to the point I wanna take a blade and disfigure this person.
I just don't know why I am so overwhelmed with emotions today. Oh yes, I cried too.
Comment! (1) | Recommend!