Thursday. 4.23.09 7:23 am
Wednesday. 4.22.09 2:56 am


Can't stop listening to

"It's the Neon Bible, the Neon Bible Not much chance for survival,
If the Neon Bible is right."

Its like a magical chant.








Comment! (0) | Recommend!
Tuesday. 4.21.09 12:37 pm
Tuesday. 4.21.09 12:34 pm
Tuesday. 4.21.09 8:42 am
"i want to do freelance" <- liting says jobs will come if i post online.
Comment! (5) | Recommend!
Sunday. 4.19.09 2:54 pm
after months of not updating my blog with no more than one pathetic
paragraph abt my doings, at this boring sudden moment i decided to do a
proper update for reasons unknown, probably because of feeling less lazy.



I just reformated my desktop without doing a proper backup,
now its so clean and so virgin like. Trojan horse stop screwing my desktop.
No photoshop but got myself a cool wallpaper from HUGE magazine.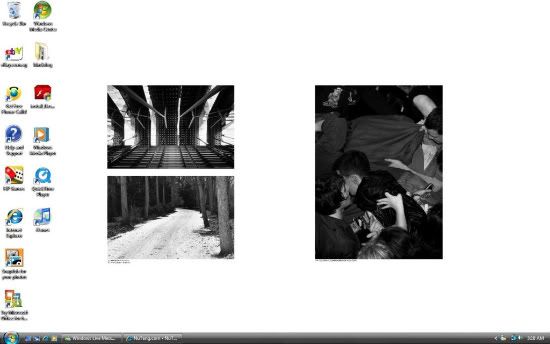 I'm using paint, and its pathetic


Friday was a humid day, but me and derrick decided to go for a
testshoot on my 75 - 300mm lens. He climb up a lamp post and i laughed like fugck.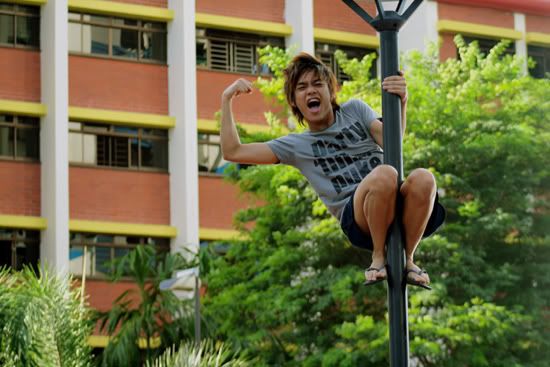 It was so high, but he went up in spilt seconds. it was fucking funny.
He cracks me up all the fucking time doing random stuff.


I watched Departures on saturday and im kinda relieved that
i didn't manage to watch it in the cinema, because i cried like fugck.







Thumbs upp, no doubt that its an award winning foreign film.


Yeehong came and had dinner over at my place, and liting came and bullshit
by wrongly and repeatedly saying that vaivo laptop is selling at 150 dollars.
Glad to see them before their school starts.




Lazy mode ON. gtg



Comment! (3) | Recommend!
Saturday. 4.18.09 9:04 am
Thursday. 4.16.09 10:21 am