Wednesday. 2.3.10 11:43 am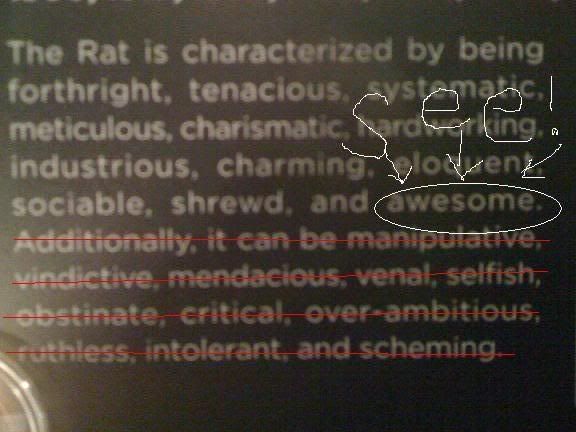 getting bored out of my mind. i need to find stuff to do.
Comment! (3) | Recommend!
Wednesday. 2.3.10 12:35 am
Kazuo Ishiguro - Nocturnes
the back cover says
"these stories come up on you quietly but then haunt you for days"
And it does. Gently.
I'm only half way through the book and I have these stories swirling slowly in my mind. Pensive.
These are not sad stories. Maybe because I'm idealistic, but I find myself wanting to "keep life's romance, even as one gets older, relationships founder and youthful hopes recedes"
no i'm not being emo koban. Just reflecting on a book.
Comment! (2) | Recommend!