both repulsed and curious
Tuesday. 4.29.08 10:19 pm
Wat the hell is
"The dance floor is set to burn with a unique blend of of dope remixes, bootlegs an dprogressive PORNSTAR ELECTRO.Be prepared for.... (a bunch of music talk)... set to make the ladies in the house giggle with glee"
And PORNSTAR ELECTRO is in caps
Picture is of a anime jap sch girl in the process of pulling up her shirt revealing panties(slipped down) and the bottomhalf of her boobs
and its Fruity Loops night at MOS, 2 May, House/Electro
if u know what kind of music this is, and you call youself my fren, plz send me a sample just for me to understand what on earth is it den i can consider not severing ties with ya.
Comment! (3) | Recommend!
this is turning into Joke Central
Tuesday. 4.22.08 11:41 pm
i wanna blog abt
- fsd - my fat stupid dumb dog
- my super nice facilitator - whu saved my life
- tao zhe concert - absolutely fantastic btw, and i saw someone there.
- blood type and personality... i'm gonna try to convert it to eng, its in mandarin
but no time
so what you are getting is my daily doses of email humour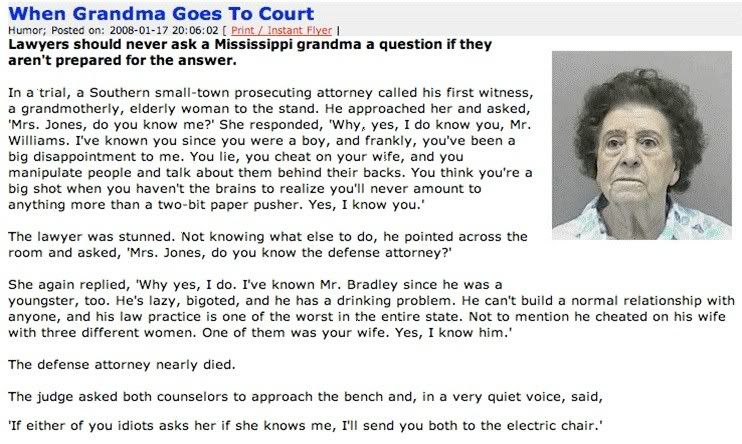 Comment! (1) | Recommend!