Monday. 5.5.08 6:51 am
Sunday. 5.4.08 11:04 pm
must have been the virus wafting gleefully, cartwheeling into my blood stream. After resisting the inevitable for so long i finally fell sick. How can i not? 2 of my colleagues were coughing in unison for the past 2 weeks. and there is all but 3 of us.
the steady incline of the fallen seemed reminiscent of a plague. tolling.
i have not slept a restful night since the beginning of the month. mind too filled with worrisome thoughts of the examination last saturday. I didn't manage to get any studying done cause of month end work load , and we were short handed. reaching home brain dead at 10 almost everynight. hardly mustering the strength to feed my hungry stomach.
working ot, hungry, the work culture dictates that it is not appropriate to eat any dinner when you OT. the boss only eats fruits, and the other colleague nibbles on left overs when she get home. me? going out to get a takeaway is too sinful, i'll be leaving my desk for too long. i'll be slowing down everyone's work. so i press down on my rumblings to muffle them.
I really do thank the person who had the eureka moment of turning Macs into 24hr havens. No doubt artery clogging, but at least i have a place to study. home, is where the snoroussaurus is. and home is where there is no end to housework and sibling commitments, no peace. not even on the very eve of the exam.
the exam on sat was not particularly tough. except maybe with too much to write and too little time. and maybe my mind was in the land of zeezee, didn't make the smartest of choices in questions. repetition.
empty brain playgrd for the devils. the only cure for a lazy brain consists of a pina colada, sunshine, and preferably gorgoeus life guards and an hour long massage. I am going for rehab the coming weekend. be happy for me.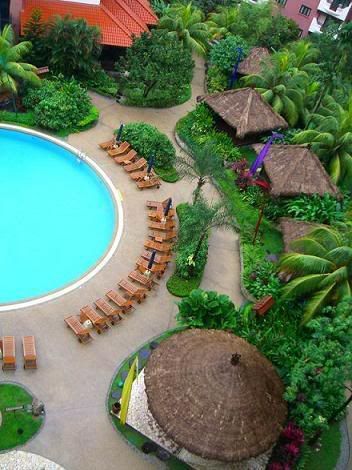 no i'm not acting crazy.
Comment! (0) | Recommend!