Friday. 6.20.08 12:07 am
I have not been as proactive about posting as I have been in the past. I really suck for that :(
I just got done watching "PS: I Love You" and it was a great movie. Chick Flick to the max though...so if you're a guy, you'll probably hate it. I sooooo rooted for what happened in the end, so I'm gonna shut up now or else I'll ruin it. It's a tear-jerker though. I found myself crying, but not enough to make puddles.
I still have "A Very Long Engagement" that I haven't watched, but I've had it forever...I'm going to send it back and get other movies. I really want to watch "The Other Boleyn Girl" and I need to send by my Netflix movie to get it. I put a kids movie up toward the top though so Greg could get something. Who knew the kid would be addicted to Alvin and the Chipmunks. The movie that just came out on DVD, Greg's watched it about 20 times (literally). He loves the singing when they come on and you absolutely cannot pull him away from the screen. He is GLUED. I was trying to get him to come sit down in the chair with me, but he was glued to the TV and he wouldn't walk out of the hallway. It was quite amusing.
Our guinea pig isn't doing so well. We noticed tonight that he's somewhat lethargic and he doesn't squeak like he usually does when you hold him. He didn't really care that I picked him up and he hadn't eaten any of his food all day. I put a ton of hay in there for him to munch on and we gave him some oranges...we'll see if anything improves by the morning. If not, he may have to go to the vet :( I feel bad because he's usually not like this and I'd hate to think he has some disease that I could have prevented or something (like scurvy...maybe I didn't feed him enough greens and vitamin C)...agh...
Our real estate conference starts tomorrow. We have to wear our snazzy work shirts tomorrow and slave away in the building. I'll probably go to a few of the sessions Saturday. I want to see how some things work...and who knows what else I'll do. They're having a big meet-and-greet tomorrow after work and I don't think I'll go. I hardly know the people coming and yeah, open bar and free food...but it's just not the same when you're supposed to be mingling with people that hate your guts on the phone. Not my idea of a fun time. Big party Saturday night though...usually have some sort of big fake casino, so if you're playing games and having a few drinks with the people there, it can actually turn out to be a fun time :)
Anyway...I'm going to bed. I'm tired as hell.
Comment! (4) | Recommend!
Friday. 6.13.08 11:36 pm
but seriously, who isn't at night? Brian's out watching a movie with his friend Paul. They're watching The Hulk. Me and the Greg got to spend some quality mommy/son time. He loves playing in the couch cushions. He likes to run the length of the couch and leap into my arms. He doesn't do that to Brian, but he does it to me. Makes me feel special!
Um...I'm almost done reading The Host. The more I read it, the more it grows on me. I had a hard time getting into it, but I'm just wanting to finish it now!
I'm working about 5 hours tomorrow and then I'm not working the rest of the weekend. My friend Monique and I are going to play tennis Sunday morning. I've never played tennis, but it can't be too hard. To amateurs playing can't be too embarrassing. It's a great way to try and get in shape. Speaking of getting in shape, I totally bombed on my diet. The next session starts on Thursday, so my friend from work and I are starting over again. I feel so ashamed that I messed up :(
I've been playing WoW more frequently these past few weeks. I think I needed a break...and now I'm playing a few nights a week. Slowly, I'm leveling my hunter. She's almost to level 50 right now...so close...so close...
But yeah...I'm about done with my blah blah post...catch ya later.
Comment! (3) | Recommend!
Sunday. 6.8.08 7:50 pm
Glenwood Springs was exactly what I needed.
We took off Saturday morning (Brian, Greg, and my friend Melissa) and we took the 2 and a half hour drive up there. Beautiful drive, never rained...nothing. We reserved a room at the hotel (will explain this later) and decided to go to the Glenwood Springs Adventure Park (right next to the hotel) while we waited to check into the hotel. We got there at about 10:30 and we couldn't check in until 4ish.
To get up to the adventure park, you had to take a gondola up to the top of the mountain:
There were a bunch of things to do up there at the top (go horseback riding, pan for gold (this was fake, of course), dig for fossils in the sand pit, climb the rock wall, etc...but we bought tickets to go into the cave for the cave tour. If you've never been in a cave before, I suggest going at least once. It was pretty cool. See how much Greg had fun!
He also had lots of fun looking in the wonky mirrors and playing in the sand:
We went back down the gondola and went to eat at the Village Inn (it's like Denny's). Then we went and checked into the hotel.
This hotel had a sweet indoor pool with a little kid water area (with a fountain and a lion's mouth slide) as well as a big kid water slide that you could go down. Greg had fun.
I know, the picture...you can't tell, but he did have fun. He went down the water slide twice before freaking out and not wanting to go on the slide anymore.
At this point in time, I realized that I had burned my arms pretty bad up on the hill and it hurts so bad! Had to go get some aloe and cool off. I always bring the sunblock...and never use it. I'm so bad.
This morning, we woke up and went to the Hot Springs Pool.
OMG...the water was so fantastic! The big pool was 93 to 98 degrees and it was fabulous! No awkward adjustments to get into the water...you could get right in and just swim. Greg loved it...not teeth chattering, no freezing his little butt off...it was perfect! They had a hot side of the pool as well. That side was 104 degrees (and Greg couldn't go in it). Imagine swimming in a hot tub...that's how this pool felt. It was great! The only bad part...it smelled like rotten eggs, but what hot spring/mineral pool does not smell something like that. The way the water felt...it was something you could ignore because you were having so much fun in the warm waters.
We left after the pool and drove until we hit Vail and drove around trying to find something to eat. Now, if I were made of money...we may have been able to eat in Vail Village, but we settled on Taco Bell (the strange thing...it was in a strip mall) and drove back to Denver.
All in all, a great vacation and I can't wait to get away again! Since Brian's going to be working 12 hours on Saturday and Sunday, if Melissa is up to it...we can go away Saturday/Sunday more often because no one will be home! I missed getting out with Melissa and doing things, but now we can since Brian's shifts changed.
Comment! (4) | Recommend!
Friday. 6.6.08 11:24 pm
We're waking up early tomorrow to go Glenwood Springs. In relation to where that is to Denver...it's just about 2.5 hours away in the middle of the mountains. Everyone has heard of Vail and Aspen...and it's right near those towns.
My main reason for going...the world's large hot spring pool! Here, take a look...
I've been looking forward to this for two whole weeks! We're going to spend the day up there doing things...and relaxing in the pool!
Spending the night...
Then having more fun in the mountains...and then back home. I'm sooooo looking forward to this :)
Anyway...I'm sure most of you are used to me not being around for a few days...so see you in a few!
Comment! (5) | Recommend!
Monday. 6.2.08 9:47 pm
As promised...here's the Greg pool pics: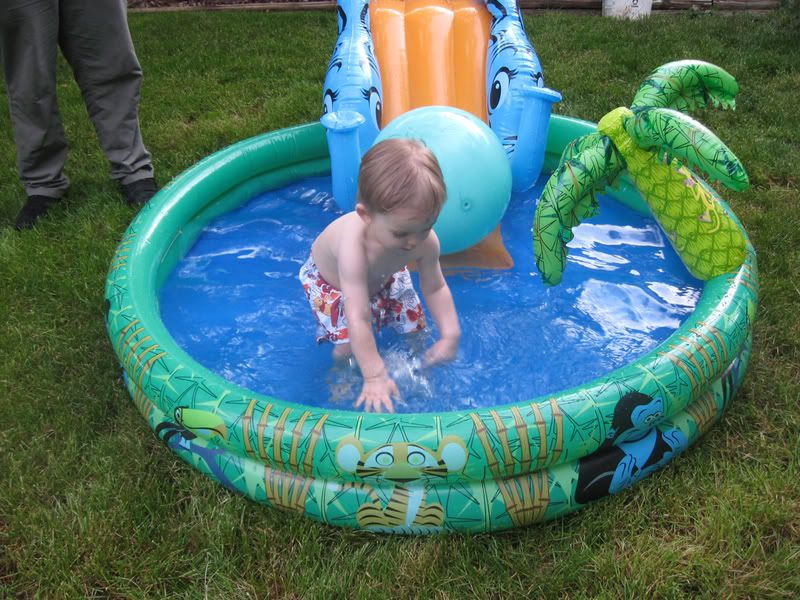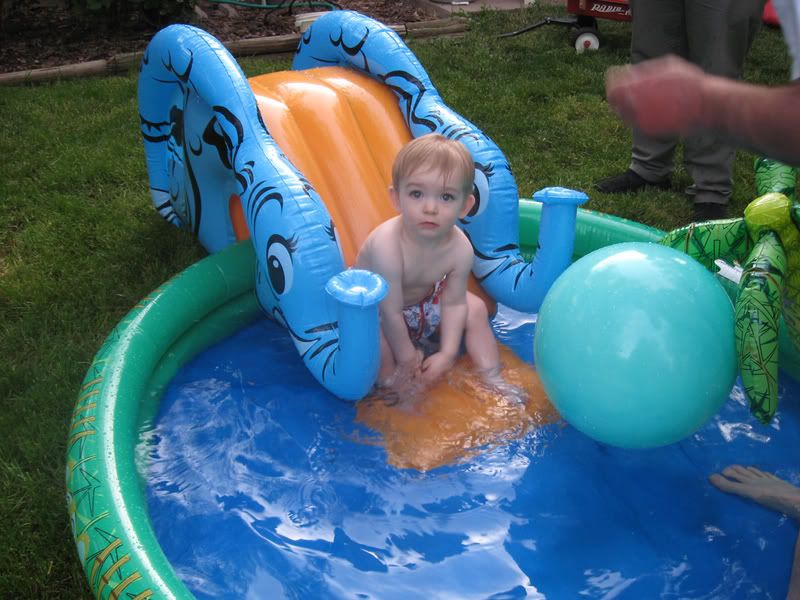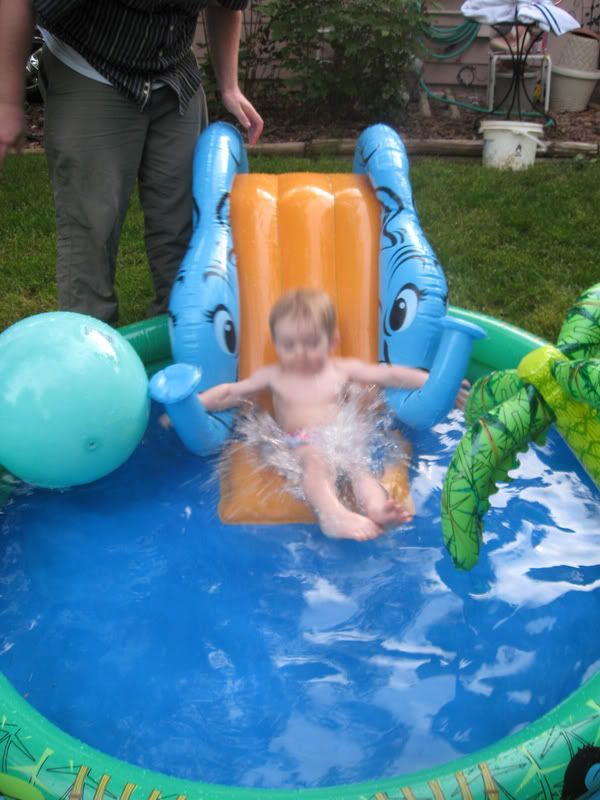 Comment! (5) | Recommend!
Monday. 6.2.08 8:26 am
I've not posted here for a few, so here I go...
My diet is going pretty well. I've been on it for 2 weeks and have lost 5 pounds. That's really good for diets go. They says it's healthy to lose 2 pounds a week, so I'm right on track. I've been really slipping up on the weekends though which sucks. I do really good during the week when I'm at work, but screw up badly when I go home.
We bought the Gregs a pool last night with a slide. When I get home from work tonight, I'll download the pictures that I took. He's so cute...at first he didn't want to get in the water...then he got in the water...then he went down the slide...it was funny.
Bundle of cuteness if you ask me.
I'm going to Glenwood Springs this weekend to relax in the world's largest hot spring pool...and relax in the mountains. It's about 2 1/2 hours away from Denver and I'm so excited to be going. I need to get away from work and the hustle and bustle of city life. I'm glad to be going away :) I think we're going to stay up there for one night. It was hard to find a vacation that we could go on that Greg would also have fun at...so anywhere with a pool was an obvious choice :)
Okay...need to get to work.
Comment! (3) | Recommend!
Happy Birthday Etheracide!
Wednesday. 5.28.08 7:17 am
Everyone stop by and wish him a happy birthday!
Sorry I haven't been around for a while. So busy...no time to really do much of anything...and it sucks.
Comment! (0) | Recommend!
Friday. 5.16.08 12:17 am
BUT, I'm going to work my damndest!
I started Weight Watcher's today. I'm young enough to where I can do this and work really hard at it and get to where I need to be.
I've tried so many other things and fallen flat on my face and I'm really hoping that this works out for me. I think the one thing that's going for me will be the fact that there are weekly meetings. People to motivate you and congratulate you when you're doing good. Goals to meet that other people are tracking and monitoring. I'm all for that.
My first goal, I guess, is to lose 10% of my current weight. If I lose 24 pounds, I'll be doing really good (if you know math, you can figure out how much I weigh)...My total goal is to be around 140. I really want to make it happen, so I'm really going to work on it and I know it all starts with how I eat. I am like a bottomless pit, so if I can cut down on the food that I eat, I think I have a real good shot!
Anyway...I don't really have anything to write about.
Let's post a picture of Gregory, who isn't fat...and I just have to think...I'm doing this for Gregory! I want to be active for Gregory!
Comment! (3) | Recommend!