Monday. 6.22.15 4:24 am
It's the first quick, lazy summer in years.
I get up around eleven to coffee already brewing (thanks, self, for learning how to set up the automation) and take my time with that and sometimes a hard-boiled egg from the fridge or some yogurt and fruit--everything else takes too long. Then, I spend the rest of the day buying groceries, exercising, sorting through the endless piles of
stuff
in my childhood home, and hanging out with my parents/S/the bf (R)--mostly S and R. Oh, and Pinterest--I'm currently learning how to make jewelry at home, partially because my wrist/hand is so small that most store-bought bracelets fall off, and partially because, at some point, I look at most things and either go, "I could make that," or "This is worth the price to not have to buy the special equipment to make that."
Usually, I side with making the thing. Knitting, baking, cooking, even lip balms/lotions/soaps? I prefer being able to control exactly what goes into the things I like...plus, usually, it isn't incredibly difficult.
Anyway, I digress.
The thing about being unemployed for the first time in almost six years is that it is simultaneously so incredibly relaxing and
so incredibly boring
. Without even touching the dwindling savings issue (which, believe me, I'm starting to fret), just the sheer amount of time I have to just sit around and do nothing is incredible. It's 4:37 in the morning and I'm writing a blog entry. I baked a cake at 2am, today. I went to sleep at 9pm (and my boyfriend woke me up at midnight--hence the cake and the blogging) without a second thought about it.
WHY DO PEOPLE WISH FOR THIS.
Don't get me wrong, feeling overworked is the worst sort of exhaustion. For the past few semesters, I've had at least two jobs (at one point, three) and a full-time course load, and there was an entire semester where I don't remember actually hanging out with anyone--any time I had, outside of eating, showering, working, and class, I was sleeping. That was...definitely a very, very low point, in my life.
THE OPPOSITE, HOWEVER, IS ALSO TERRIBLE.
Having no schedule, nothing important to do, and no ongoing, steady income is 1) scary as shit, as someone who has lived in a financially-unstable household, growing up, and doesn't want to continue the pattern, and 2) really bad for sleeping patterns and personal health. I'm trying so hard to fight it by getting up at the same time, everyday, and going to the gym at least three times a week, but it hardly feels like enough.
The thing I'm working on the most, though, is just getting a job. R worked his tush off and got into a GREAT program at a prestigious institution, and it's about three and a half hours away to the north of us (hence the moving in together talk). Meanwhile, I have to take a class, one hour to the south of us, so...I'm looking for part-time, either way, and something that can help me build up some useful experience, for when I relocate in the name of Boyfriend.
It would also be nice if they had surges of activity and quieter weeks, so maybe I'd be able to use my part-time status to take a week off and just stay with him.
He and I are doing great, by the way, in case my last few updates haven't been obvious enough. We're making a recipe book filled with all the recipes we've made, with each other, per my suggestion, and I've started very sneakily offering to drive everywhere because he keeps nearly driving us off the road...because he keeps looking at me and forgetting he's driving. It's super disgusting and we're both totally into each other--must be retribution for the four years we spent pining for each other. I think I would have gone completely off my rocker, by now, if I didn't have him to support through his applications and spend time with, while waiting on some sort of say on the status of my applications.
Anyway, that's that. I have a few job listings open, so that will be the task for the day, other than getting my room all cleaned out and ready to prime and paint. Maybe also a good car washing, who knows? This car is getting to its breaking point, so I've started looking at other vehicles that I could see myself buying in a year or so. The two main contenders, if I can save enough for a nice down payment:

The Toyota Rav4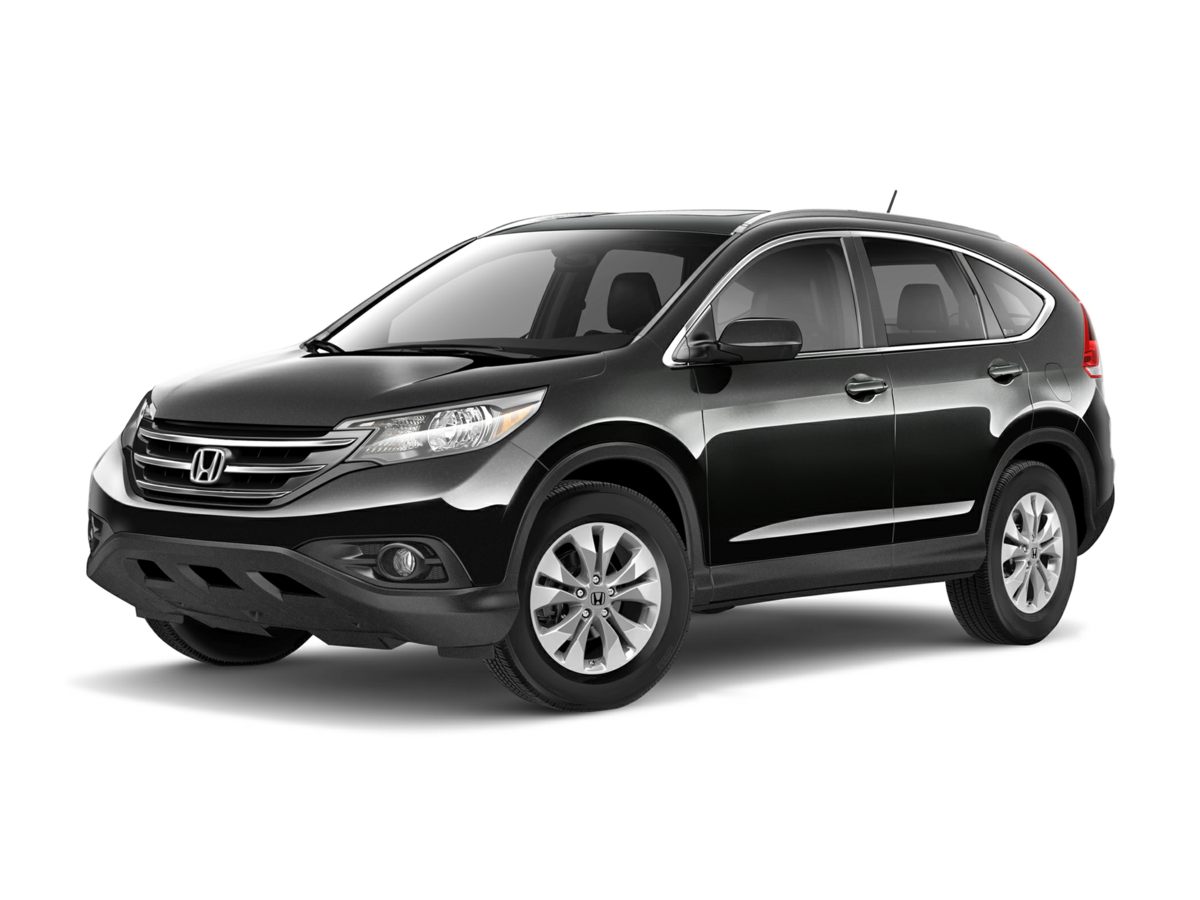 The Honda CR-V
I have a thing for black SUVs. No idea where it came from, because I have always been a pearl convertible girl, but...well, that's no longer a thing, I guess. More changes. Whatever. Bring it on.
Comment! (3) | Recommend!
Wednesday. 6.10.15 4:10 am
It's 8:30 and S and I are on the treadmills, working off a long day of whatever we did (she worked, I...somethinged). We're at one of the lamer chain gyms (hint: it tries to give you free pizza, on Mondays, as though we're dogs who need to receive regular treats for a good behavior), and it is PACKED, mostly full of weird guys who keep awkwardly and openly gawking at us. Ew.
This is not Love Connection, dudes.
Anyway.
I'm having a nice little jog while she walks off the elliptical round we just went through, and we're talking about the possibility of getting our boyfriends together, because, surprise, her boyfriend is a loyal member of the gym next door, and my boyfriend has been scoping that place out like he's casing the joint for a job. We're scheming about getting them to meet so that we can make our boyfriends be friends together and have cute couple outings as cute couple friends, and that's when it hits me:
Hooooly crap, who am I.
Like, add that to the ongoing list of things I never thought I would see; I'm in a happy, growing relationship, I have a gym membership that
I pay for
, I'm looking at buying myself a car, and I'm planning out these disgustingly cute things to do as a working adult with our other couple friends--because couple friends are great and I love the idea, damn it!
I learned how to program the coffee maker, tonight.
He and I sometimes discuss things like having an apartment together, in six months.
This probably isn't a big deal...just, I've been using a campus gym, for the past five years. I didn't know all of the factors that go into calculating a credit score until, like, January of this year (because I'd never had a credit card, before). I've been single since the 11th grade. You have to understand, this is all coming at once, and it's just...
The other night, I found myself popping open two bottles of beer and kicking back with Chinese takeout and a movie with this gorgeous, stubble-y version of the guy I had a crush on when we were eighteen, and suddenly, it hit me that he and I have a legitimate chance of ending up together that we may not have had, had we gotten together earlier in life. It just...blows me away, and it seems like he's just as confused and awestruck. Today, I found myself trotting around Home Depot with a succulent in one hand and an aloe plant in the other, because he mentioned once that he wants to start a little succulent garden with me. He says it's a symbol for our relationship, because succulents grown out of a harsh environment.
I got the aloe plant because, even though I think this is incredibly corny and disgusting, I wanted to remind him that things heal. He still beats himself up about all the lost years.
But it's more like...a shelf falling, so that, when you put it back up, you're sure to reinforce it enough.
I don't know, good things are happening.
[edit] I showed him the plants today and he didn't even know what to do with himself
Comment! (2) | Recommend! (1)
Friday. 5.15.15 8:14 am
It was Mother's Day, recently; the title felt deeply appropriate.
I got to spend a few really awesome days with the guy, first off. One of the most rewarding feelings in the world was going strawberry picking with him, one afternoon, and then making those strawberries into a syrup to pour over our pancakes, the next morning. I don't think I've ever felt quite as generally satisfied as I did when he took a bite into our from-scratch pancakes--topped with strawberry syrup picked fresh, the day before, and whipped cream I taught him to make himself (if he ever eats the stuff from the tub or the can, again, I would be surprised)--and immediately told me how great they were. If only every morning could be strawberry pancakes outside on a warm summer morning.
HAHA OH WAIT, they can, because now he's my boyfriend and he cannot escape my love for breakfast foods and destructive over-planning habits.
Look at your hand, now look at me, NOW LOOK BACK AT YOUR HAND; THE RELATIONSHIP IS NOW DIAMONDS
I GRADUATE TOMORROW
PS how cool would it be to propose to someone with that whole, "Look at your hand, now look at me," thing?! Suggestion for those of you looking to propose to someone.
Comment! (3) | Recommend!
Friday. 5.1.15 3:13 am
Oh
no
.
I'm disgustingly cute and functional with someone who really likes me and who I really like.
People are going to hate us both.
So, my birthday was freakin' great. I bought this lovely white summer dress and wore that and some tan and white wedges to dinner with my friend Andrew, that Friday night. He drove us both to a restaurant I really like, and I ordered soup and a salad for which he totally paid, like a good friend does. We got dessert by the coast and he paid for that, too. The dolphins were out. They knew it was my birthday.
Then, he and I sat around at my house for a while and talked while he loved on my roommate's dog, which was relaxing, but I could feel the lingering "Okay it's time for us to part" feeling. So finally I was too tired to press on...but really I cleaned a bunch, that night, and folded all the laundry I'd had going, before, BECAUSE I HAD COMPANY COMING IT WAS VERY EXCITING.
The next night around six, there was a knock on my front door, and I went trotting across the house towards the door, like a little dumb-ass pony in a field of wildflowers, or whatever, which I proceeded to whip open so I could throw my arms around the knocking perpetrator.
He was surprised, and I was surprised at myself, but it was that sort of night. We raced to get our stuff together so we could go see this movie they were putting on in a local park, so I didn't waste any time in grabbing my picnic blanket, my wallet, and my yoga sandals, and we were out the door.
We got the same thing for dinner, because only one thing sounded so good--it had Creole macaroni n' cheese, braised ribs, and kimchi, all folded up in a roti (it's flatbread)--and we just... Well, first, we carried our food to the alcohol tent, and we both got beer, and then we figured out our picnic blanket, and then we sat down and HEAVEN.
The food was out of this world, the beer was good, and just...sitting on a picnic blanket with him, on a nice day, eating great food? Totally overshadowed Andrew's gesture, sorry Andrew.
Then someone we both know came up and SAT DOWN ON THE BLANKET WITH US, EVEN THOUGH IT WAS TOTALLY OBVIOUS THAT WE WERE ON A DATE.
!!!!!!!!!!!!!!
OBLIVIOUS!
We literally had to fold up our blanket and leave to get dessert in order to shake our third wheel. I joked that, if we were a tricycle, our pal there would have been the front wheel, LEADING the awkward situation. We were practically held hostage.
(During that time, however, I was spotted by several coworkers and my boss, which, okay, I guess I'm not hiding anything, so that's fine. Just weird. I'm used to not dating out loud.)
--I want to note, here, that I was pretty tipsy, by the time we left.
So, we went and got dessert. Or, I got dessert, which he paid for. I told him I wanted what I always got, but then I spotted
this cake slice
...pineapple cream cheese cake.
So, he bought two desserts, neither of which were actually intended for him. Then, because we forgot to ask for one of the desserts to be a la mode, we went to the grocery store and bought more beer and ice cream.
(Side note: "So...why wine?" "Don't...you want wine?" "Not...particularly...I'd prefer beer." "Oh thank God.")
At that point, we straight up set up camp in bed and watched movies in our pajamas, with a couple of cans of beer and some really great cake. We both found out about one another that we are, in fact, the type of people who will smear icing all over each other's faces if given even the slightest opportunity.
It's not a bad thing.
The next morning, it rained, but in the afternoon we went for tacos and a walk on the beach, which was pretty romantic until the moment he announced that he had to, and I quote, "Pee like a frickin' racehorse."
After that, we washed off our feet and went home to take a nap.
I worked on my knitting, that night, while we watched another movie and finished off the rest of the cake slice. We talked for a long time and stayed up way too late, but that was justified, since, in the morning, he had to leave. I knew that that was going to be our last time to just be around each other and talk at leisure, so I took advantage.
And the next morning, I slept while he got ready, and he came in to hug and say goodbye before leaving.
And I just...missed him, when I woke up again. There are only five days between me and seeing him again, and I feel the idiot horse trots in my feet, already.
MAN.
Anyway...classes are over. I have a couple of exams, and then I'll go hang out with this cool guy, for a few days, celebrate Mother's Day, graduate, and start my summer class. Everything is moving along so quickly, and I hardly feel ready, but I'm excited.
Comment! (3) | Recommend!