Wednesday. 2.28.07 2:13 am
Ha ha ha... I found this bag with chocolate covered pretzels and some brick candy in it. There were two bags so I thought one was my son's and the other was my daughters. So, I readily helped myself. It is about 11pm and I figured I had some time to relax. I am reading blogs on nutang and helping myself to these pretzels. They were so good I just happened to say, "wow, these chocolate covered pretzels are good." My daughter shouted!! "Mom! What are you eating!!?? I made those! They are for my friends! They are expecting to eat them tomorrow.... what did you do??"
Well, in all my embarassment what could I say.....??
Comment! (3) | Recommend! | Categories: changbang [t]
Doing my laundry in Mexico
Monday. 3.5.07 12:35 am
I had so many loads of laundry to do today. I cant believe how many loads I did and that was not even everything. I still had clothes that could not fit in my basket. I think I spent 15 dollars to wash and dry all my clothes.
While I was taking my clothes out of the dryer I could not help but to notice that all the channels on the tv's were set to mexican programs. I mean even GODZILLA was in fricken spanish. I felt like I was washing my clothes in Mexico!
Comment! (8) | Recommend! | Categories: changbang [t], laundry [t], mexico [t], bloglog [t], nutang [t], blogger [t], godzilla [t]
Monday. 3.5.07 12:35 pm
I was checking my email and I received this thing about hazzardous waste removal. Like I carry 100lbs of hazzardous waste in my appartment. Yeah, well actually he is about 180lbs and 6ft tall to be exact but I dont think they will be picking him up anytime soon.
**********************************************************
On Saturday, April 21, 2007 from 9 a.m. to 3 p.m. at the Betty Ainsworth Sports Center located on El Segundo Blvd. and Doty Ave. there will be a Household Hazardous Waste Roundup where Los Angeles County residents can bring up to 15 gallons or 125 pounds of household hazardous waste per vehicle to the roundup for disposal.
There are also permanent collection centers where residents can bring their household waste, E-waste (is unwanted electronic products such as computer monitors, TV's etc), and Universal Waste (includes household batteries, mercury containing equipment and fluorescent lights) for disposal. The following are a list of permanent collection centers including hours of operation. Permanent collection centers are closed on New Year's day, Memorial day, Independence Day, Labor Day, Thanksgiving Day and the day after Thanksgiving, Christmas Eve and Christmas day.
San Pedro: 1400 N. Gaffey Street
Hours are: Fridays, Saturdays, and Sundays ( 9 a.m. to 3 p.m.)
Playa de Rey: 7660 West Imperial Highway, Gate B
Hours are: Saturdays and Sundays ( 9 a.m. to 3 p.m.)
Los Angeles: 2649 E. Washington Blvd.
Hours are: Fridays, Saturdays and Sundays ( 9 a.m. to 3 p.m.)
Comment! (0) | Recommend! | Categories: hazzardous [t], waste [t], roundup [t], changbang [t], nutz [t], kirei [t], jmc [t], ikimashookie [t]
Monday. 3.5.07 5:25 pm
The Flamingo
The Aladdin does not have any availibitlity at the time that I want to go. That just goes to show you, "dont wait too long to decide." So we are going to the Flamingo. It should be nice. They have a live Flamingo farm or whatever you call it there. should be interesting.
Comment! (2) | Recommend! | Categories: flamingo [t], changbang [t], nutz [t]
Sunday. 3.11.07 12:59 pm
Yesterday I did something seriously bad to my back. I sneezed and then I got frozen in a forward bending position. I cant straighten up. I cant get in an out of bed. I am not sure what I am going to do. I cant even drive.
Comment! (3) | Recommend! | Categories: changbang [t], kirei [t], injury [t], back [t]
Wednesday. 3.14.07 10:35 pm
I went to tmobile today to get a new sim card for my son. While I was there I found out I was eligible for a phone upgrade. I saw this cute little nokia phone. I dont particullarly care for nokia since I have had my history of problems with them. I really like motorola but the new razor has not come out yet.
Anyhow, I should be getting the new phone in about a week. Luckily my sisters celphone just broke so I will send her my Razor once I get my new nokia...
What do you think??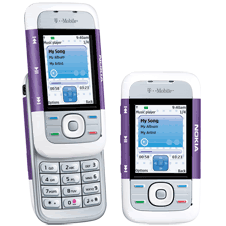 Comment! (7) | Recommend! | Categories: tmobile [t], changbang [t], lazypuppy [t]
Saturday. 3.24.07 3:13 am
If you have been following my blog you will know that I have been experiencing alot of pain in my back and knee. I have been seeing an accupuncturist and a chiropractor. I dont mention the chiro much because I have been mainly seeing the acupuncturist. Those bills are adding up. The chiro is 20 bucks each visit which is cool but now my son is going 3 times a week. The acupuncturist is 100 bucks per week (2 visits per week).
I went to see a specialist because it does not seem like the numbness in my shin is going away. This specialist is so busy that you have to wait 2 - 3 weeks just to get an appointment. I got really lucky and got to see him within 24 hours.
I did not get far in the examination because I was in so much pain. The doctor began to bend my knee and I felt this sharp pain. .
I screamed, "ouch! stop stop stop!" I hit him everytime I said stop. Yes, that means I hit him 3 times. I was in so much pain. I had my eyes closed and tears were coming down.
He ordered xrays right away and then asked the nurse to set up an MRI appointment for me. Everything seems to be moving along fast. This is good because I have had this pain for about 6 months. I cant wait to find out what is wrong so that they can fix it. The doctors says that I have a pinched nerve but he thinks something else is going on too.
I got me some drugs finally! I got Vicadin extra strength and some muscle relaxers. They warned me not to have any alcohol while taking the medication. Uh, duh! ha ha.
I really hope the specialist can get to the root of the problem and take care of it. Honestly, this is my last hope.
Comment! (6) | Recommend! | Categories: doctor [t], chiropractor [t], acupuncture [t], kirei [t], changbang [t], ikimashokie [t], zanzibar [t], ranor [t]
Thursday. 3.29.07 2:36 am
First of all, thank you to everyone for your kind words on my last blog. I greatly appreciate it.
I saw the back surgeon today. He is the one that is going to perform the surgery. I was a little nervous but he was very nice. He gave me three options... 1. Live with the pain for the rest of my life. 2. get a shot in my back then when it wears off either get another shot or live with the pain. and 3. surgery.
Well with these options which would you pick. The surgery is only going to take one and a half hours and I will get to come home. I was like what did you say? I am going to be an out patient? In a way that is good. I just go in, he makes a little incision in my back and pulls that piece out. He said I should start feeling 100% better within 24 hours. That is amazing!
Surgery is scheduled for next week monday. Somehow I am feeling guilty about not being at work. Why do I feel this way? I should not feel responsible for my job right now and I should be concerned about my health. What is wrong with me?
Comment! (10) | Recommend! | Categories: operation [t], injury [t], surgery [t], elessar [t], changbang [t], ranor.nutz [t], mockiller [t]