BOW WOW RESPONDS TO SOULJA BOY'S LAMBORGHINI CHALLENGE [FUNNY]
Monday. 2.2.09 1:28 am
Bow Wow did go in on Soulja Boy, but Soulja Boy ain't even tricked his Lambo out yet. Plus, Bow Wow got a Mercielago and Soulja Boy got a Gallardo, who you think is going to win this racing challenge. I know its a recession and everything so how about they donate the proceeds of the Lambo to a charity or something. That would be more worth while.
Comment! (1) | Recommend! | Categories: bow wow [t], soulja boy [t], lamborghini [t], challenge [t]
National Anthem Jennifer Hudson NFL Superbowl XLIII : Pittsburgh Steelers vs Arizona Cardinals
Monday. 2.2.09 1:14 am
I'm glad she is finally back.
Comment! (0) | Recommend!
NEW CIARA FT. YOUNG JEEZY: NEVER EVER [VIDEO]
Sunday. 2.1.09 11:56 pm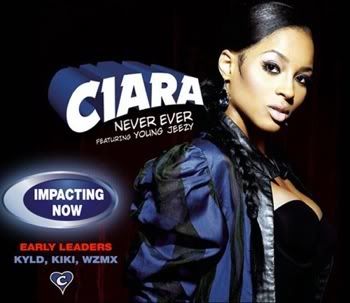 I love this song and the video. Those dance moves in those stilettos were so hot. She always coming out with something new and hot. This song is so true.
Comment! (1) | Recommend! | Categories: ciara [t], young jeezy [t], never ever [t], video [t], fantasy ride [t]
Feeling J-MONEY [J-MONEY FT DG YOLA:POOF]
Sunday. 2.1.09 3:35 am
YEAH I AM
This for them haters out there.
Comment! (2) | Recommend!
SOULJA BOY:RICH NIGGA SHIT PT.4 [WHIPS EDITION]
Sunday. 2.1.09 3:15 am
Soulja Boy ft. Sammie:Kiss Me Thru The Phone [Video]
Friday. 1.30.09 11:35 am
I decided to post this since I barely see it on TV, is this on demand yet.
Comment! (0) | Recommend!