Saturday. 7.20.13 9:03 pm
Man. The older generations of Morning Musume are the best!
Comment! (0) | Recommend!
The friend who tortured me mentally asked if I would like to join him during Raya has he any plans. But I immediately declined. Not even for a drink nor food.
The hell I'm gonna let him coerced me to eat?? The hell I'm gonna eat to please him just because he feels I'm too thin?
Come on... use brain and common sense.
Anyways on a different note ... it's been two years since we met and I'm tired of sending you messages and greetings because it drains me a lot. If you like receiving those messages and greetings, appreciate you reply the favour. It's called and gift (ve) and take.
And then... how do I tell people to give me space?
I need my seclusion corner.
Comment! (0) | Recommend!
Tuesday. 7.16.13 12:19 pm
Kelly Clarkson is still the best versatile singer whom I have ever listened to...
I wanna sing this song too...
Comment! (0) | Recommend!
Friday. 7.12.13 8:37 pm
I have never thought of coming to Myanmar. But here I am for my friend's wedding.
I have culture shock. Never in my life had such experience. Will elaborate later.
Comment! (0) | Recommend!
The week has not ended and I have already experienced some weird stuff!!! First was the password protected post due to copyright possible concern...
And now...
I dreamed of Yamapi (a Japanese hottie star) this morning. I'm supposed to have lunch with him this Sunday but could not because I will be going to Yangon. So I texted him to postpone...
I think I was in some kind of park...
Weird weird.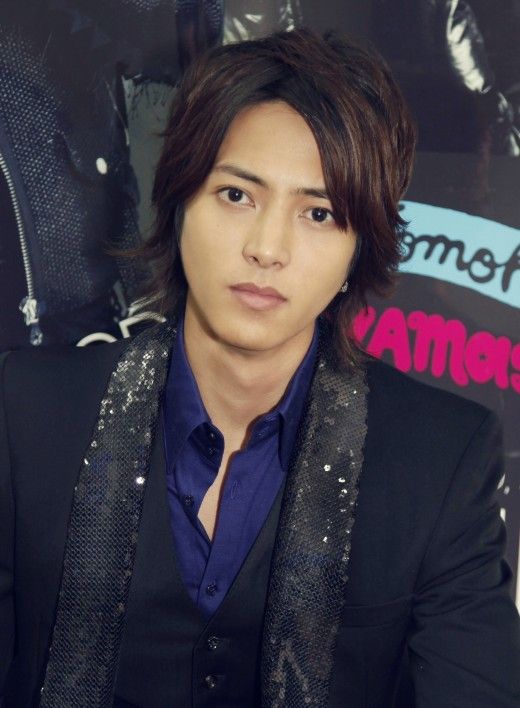 Here's a picture of him.
I wonder what's next.
Comment! (1) | Recommend!
Tuesday. 7.9.13 9:07 am
It has been a long time since I got scolded for something.
I was told to do some content research which by right it's not my job. It's my boss job. But because he is too busy with his responsibilities, he is pretty overwhelmed which left him no choice to push the job to me. Unfortunately I can't do it at all due to the sensitivity of the content nature.
I wanted to cry - if I could - when he said it IS my responsibility to proofread the nature of the work written by our counterpart. Otherwise, he would be doing my job. And when I keep reasoning it's not within my skills, he reasoned then what the heck of me being a senior exec.
And he also said I'm a poor decision maker despite being a senior exec because I keep referring to him for the final decision.
I don't think he understand that I was asking for his approval because he is my boss and he is the director of the project. I'm just the coordinator executing administration work. Whatever I do and how the project run by me and whatever updates he NEEDS to know inside out - scantily.
I reported to my superior who ultimately reported to the overall director. He said he will vet through the document and give his opinions... and I was so afraid about repercussions... because my direct boss bites people off!
Comment! (0) | Recommend!