Sunday. 6.22.08 8:10 am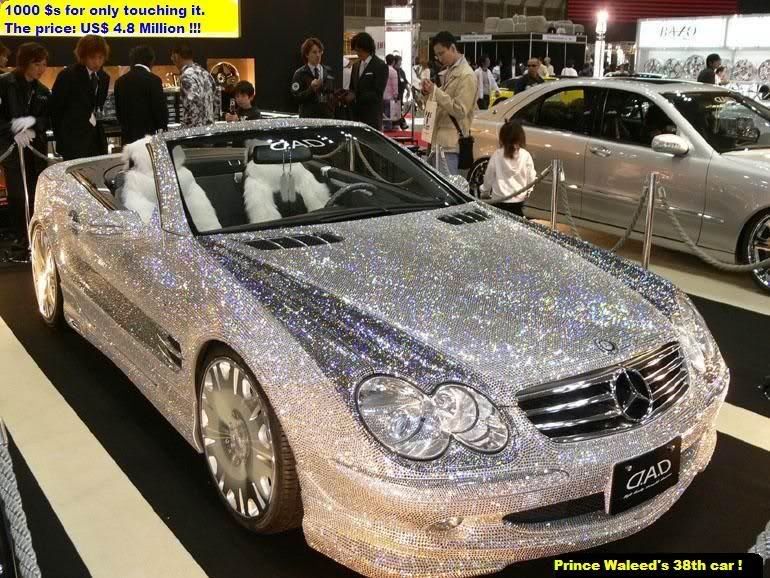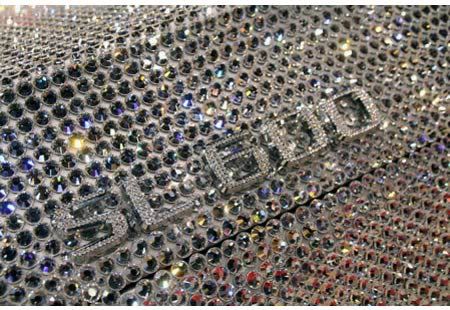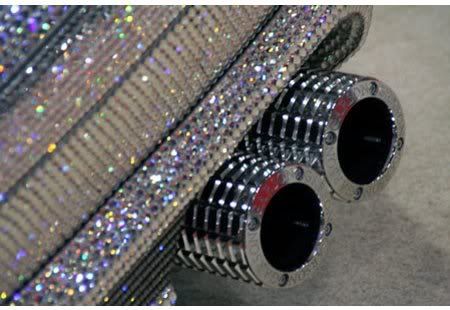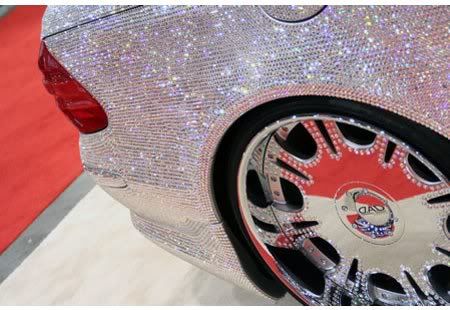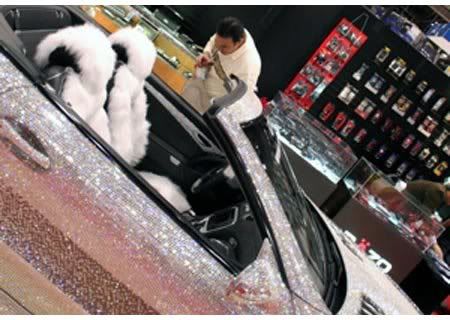 the attached narration that came with it in the email
THE CAR COSTS $4.8 MILLION
*are u sure its diamond?*
AND IF YOU
WANT TO TOUCH IT, YOU HAVE TO PAY $1000.
*wat the hell. stingy fella.. on 2nd thoughts maybe it is only meant to serve as a deterrant to stop pple from putting their grubby poor man's hands on it?
IT BELONGS TO
PRINCE ALWALEED FROM
SAUDI ARABIA.
Remember this when oil prices peaks again.
You paid for this one.
*Notice one of the picture states, its the bugger's 38th car. imagine driving this under the scorching sun in Saudi. You'll go blind looking at it!
pro
scratch proof
con
no one will be interested in saving you when u crash. they'll be too busy making off with the car bits
Comment! (2) | Recommend!
Thursday. 6.19.08 11:06 am
makes u go "wowwwwwwwwwwww!"
its all CLOTH over a steel frame.
now the question is "will it rip?"
==============================================================
went dobhy gaut for lunch today, and at the dobhy exchange i encountered another ridiculous of SA. she takes the cake of all unpleasant experiences i had with sales pple.
she doesn't know uob, and dbs and etc issues NETS cards. its true.
I'm not bullying small kid, she looks like poly age
i wanted to buy this blue tooth headset that was on sale
and this girl went "erm... if use Citibank, UOB,HSBC, DBS need to add 2% for credit card payment"
"o. ok.. NETs den" as i passed her my Nets card from UOB, sort of wondering why is she passing the merchant charge to the consumer
she appears quite stunned
"Sorry..." and she repeated what she just said by rote
"But this is a NETs card! there is a nets logo at the back. That makes it a nets card!"
i was getting pretty impatient, i expected this to be a pay and go scenerio
she was stunned. yes. again.
she decided to call someone, probably her colleague or her boss for clarification, and if she is smart enough probably to stop me blowing up at her. but i doubt it.
I heard snatches of her mumbling to the phone".. I'm not sure if this is a nets card, should be a nets card right... *mumble.. so don't need to charge 2pct right? den i use the nets machine right? not the uob machine right?...." at this point i was so exasperated i stepped away from her. I don't want to listen anymore
so the person on the phone guided her step by step on how to operate the nets machine. which for those who have never worked in retail before, its fairly straight forward. as in following instructions on the screen straight forward.
and my card got declined.
haiz.
Lindy den suggested that i should just go and draw cash.
and went we went back a few minutes later.
i held out the cash at her. expecting her to take it.
she went into shock again, as if she doesn't know that she has to take it.
then she asked me to provide her with my name and hp number.
"why?"
"oh.. its for our records"
"why do u need it for your records?" i was in disbelief
"I need it for the records"
annoyed and not wanting to aggravate my blood pressure anymore.. i scribbled my name and a false number. I'm not going to give out my number to some dubious store.
Lindy wondered out loud;" skali she doesn't know how to use the cash register"
thank goodness she does know.
but her maths is quite bad. 100 bucks minus 88 she keep wanting to pull out 2 tens and she confused herself when she realized that she is giving me too much change.
maybe she doesn't know. coz a cash register is like a plus and minus machine ya? which means she did not use it correctly, if not the change amount would have been displayed and saved her the confusion. whatever.
finally we are done paying.
"do u need a carrier?" she asked and my blood pressure spiked again
"yes" i replied darkly, as i looked down at the tiny handbag i was carrying. and the big fat box on the table.
i think i am really quite suay. it seems like i'm the only one who always gets bugged by lousy SAs.
sheesh
Comment! (0) | Recommend!