Sunday. 5.25.08 9:49 am
oh well, for the O Level students.
we're having our chinese O level paper tmr.
jus hope i could at least get a B3. which is totally impossible.
because i never even study. as in i tried studying but i just don't have the basic.
so i'll just do my best luh.
to my friends out there "
good luck
".
cause i know they are so good in their chinese paper.
they could easily score a B3 or even better.
i need miracle at least i don't have to re-take my chinese paper.
you are gonna hate me for being like this.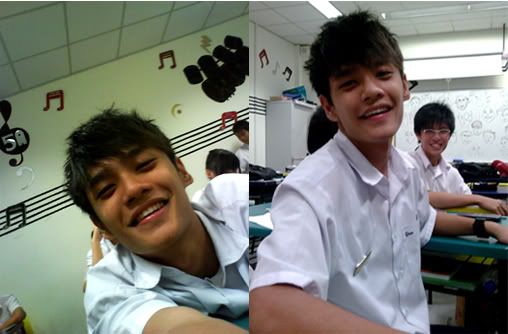 this is what i do in class when i get really bored!
i shall stop taking photos and start focusing in class:D
my weekends isnt that bad.
went club for the last time i hope?
and i might get my laptop soon! like real soon hopefully.
but the sad case is, i'm using my own savings.
who cares, at least i got a fucking laptop.
meet my two bitch-ers friends.
introduing Levin and Keith!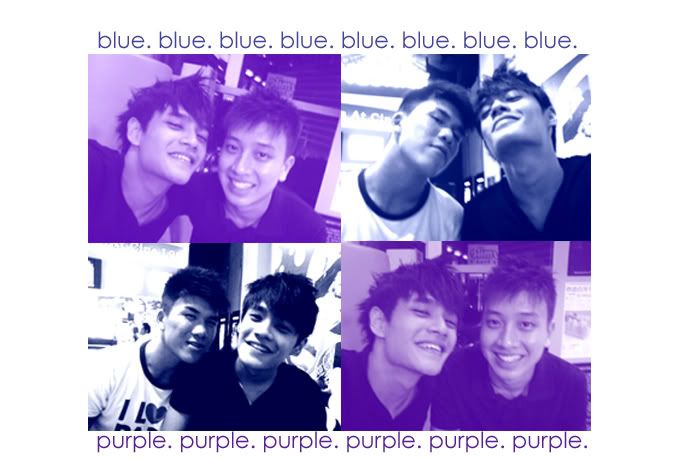 and ending off with some random pictures taken by :
WONG LIYUN
[ the missing blur child was found at Great World City. ]
selling at $10 bucks onwards. heh just kidding. she worth much more then that!
even much worthy then myself. HAHAHA
Comment! (7) | Recommend!
Saturday. 5.24.08 4:06 pm
firstly wanna wish Wanhua a very HAPPY BIRTHDAY.
went over to her place for a mini celebration.
before that met liyun and boon for an early dinner.
went club and chill etc. and guess what failed all my subjects.
how bad is that, i only managed to pass my chinese which is so rare.
june holiday = killer
lessons during 1st/2nd week.
school trip over to KL 3rd week.
mugging during the last week of holiday.
i seriously need to fucking study.
all this while, i just realise i only to how to say " i will study".
end up i did nothing. this time i really have to force myself.
no more clubbing, drinking and late night outing.
if i do badly for my o level i'll just jump off from a building.
oh well not really luh! who will be so dumb enough to do that.
okay i'm so whining now. i'm such a stupid dick head.
shut up and fuck off.
food... food.. and more food...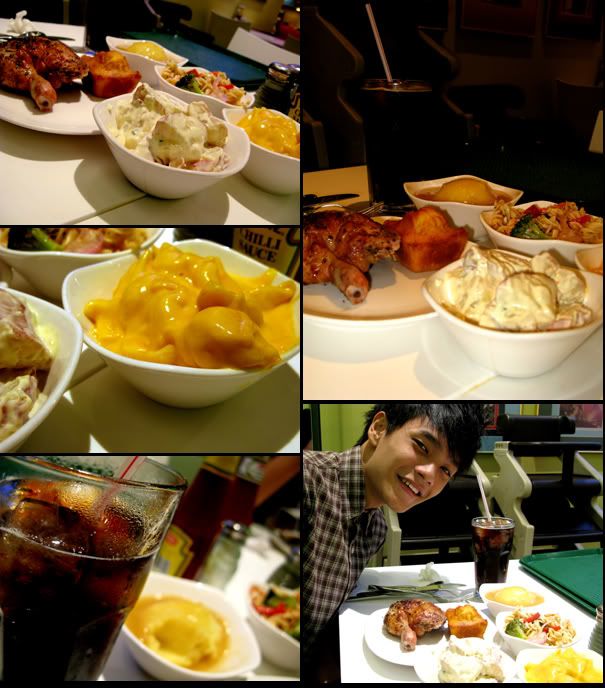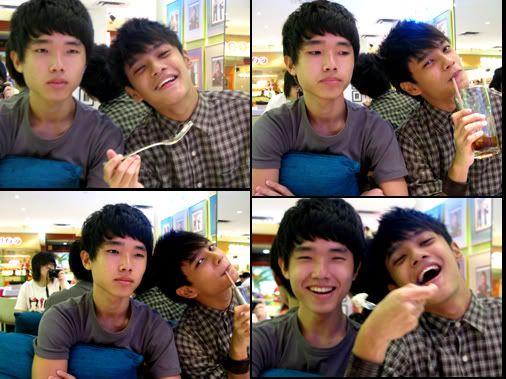 Comment! (0) | Recommend!
Saturday. 5.17.08 6:50 am
guess i failed almost all of my subjects badly.
disappointment rushing through my mind.
oh well detention on tuesday for skipping school.
wasting my bloodly time. stupid dick head teacher.
photoshoot over at punggol.
more pictures to come.
enjoy! hahahahahaaa....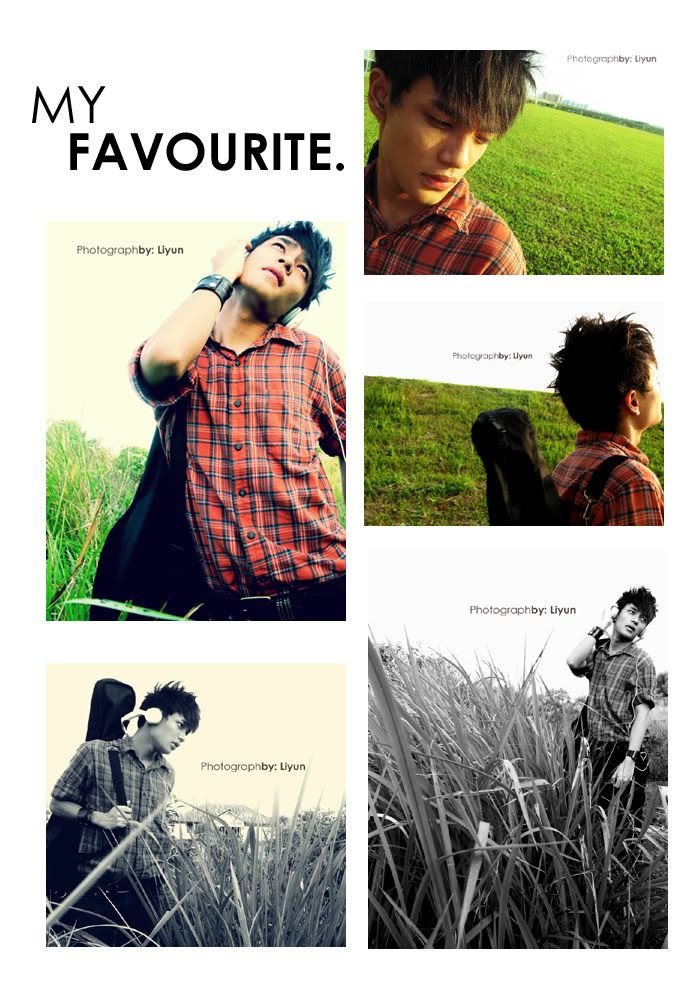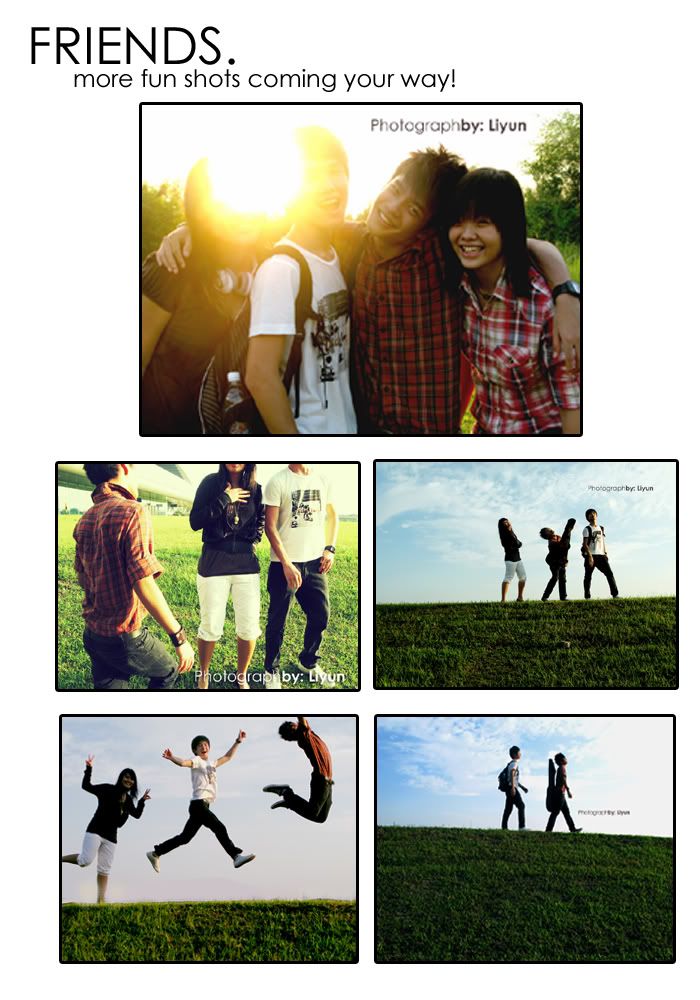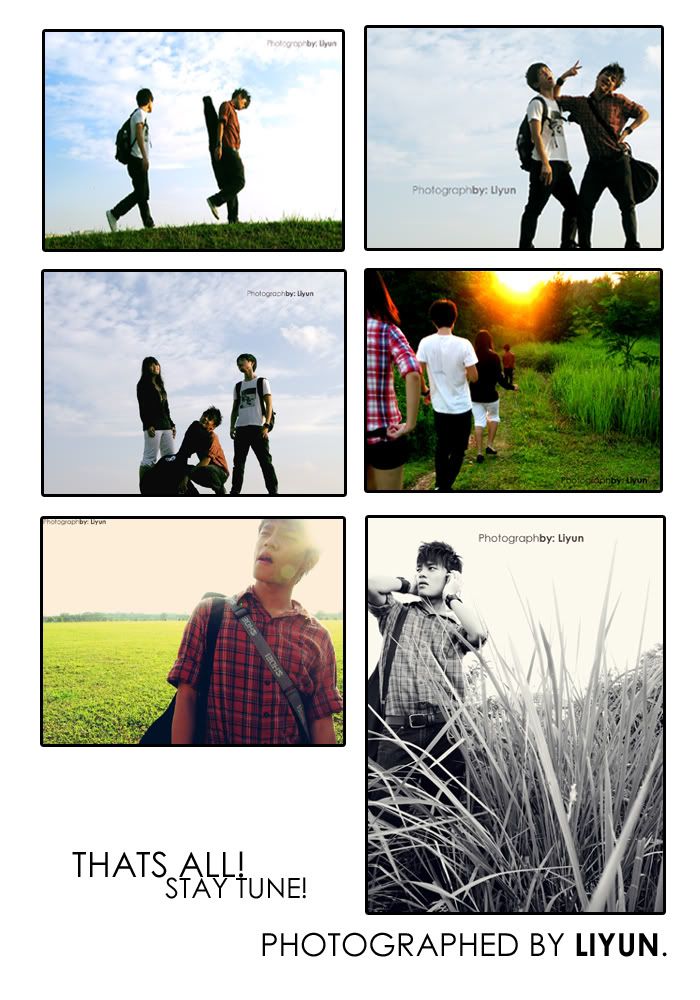 Comment! (4) | Recommend!
Friday. 5.16.08 9:16 am
here's is one of tyra banks' mtv.
it was produced during antm cycle 2.
omg and antm cycle 10 winner is Whitney!
a hot chick who is a plus size model.
the very first time that antm has a full figured model.
anyway hope you guys enjoy this mtv.
Comment! (2) | Recommend!
Wednesday. 5.14.08 11:03 am
agreed to go for the casting.
but end up i had over slept.
zee said, client is only castin for her agency
and client has paid for studio just to cast us.
i stand a high chance of getting this job.
but not attending the casting last min,
not only killed her trust in me and also wasted client's time and money
and of course the agency's reputation and effort in promoting me.
i'm sorry, but no point saying this now.
i always ask myself what do i really want.
*slap myself real hard*
sometimes you're here.
sometimes you're gone.
what actually bothers me is you.
all i need is an answer or a sign
skipping school again. tired.
Comment! (4) | Recommend!
Tuesday. 5.13.08 2:28 pm
im feeling a little sober now,
its been long since i drank.
omg was alittle high at the start.
its 2.30 am now and im over at this lanshop.
gonna skip sch later.
what a bad boy, mummy will hate you for doing that
oh well dont know shld i go for a casting tmr.
zee text me to go for this casting for NETS TVC shoot.
im so god damn lazy and dont feel like moving a muscle now,
head's spinning ; eyes shutting.
omg im so weak and lousy.
just wna feel like lying anywhere to doze off.
on the other hand,
im lost and stuck.
am i doing the right thing?
why do i always have this weird feeling every now and then.
what do you really want from me?
please tell me.
sick and tired.
just like me die, smoke me off...zzz
Comment! (0) | Recommend!