Tuesday. 7.22.14 12:25 am
I keep thinking I miss him a ton...
But I don't think I really do. I think I'm just lonely, and he's my designated anti-loneliness mechanism in my mind. But it really does suck when all this slow music comes on when I shuffle my iTunes and there's nobody to cuddle with. Like... what the hell?! I need a cuddle buddy. Preferably him, though, cuz I do really like him.
Anyways... I decided I'm not gonna try and distract myself from it at all. Just gonna let things flow the way they will. If memories come to mind, I'll enjoy them for what they are. Life's too short to tell myself I can't think about things that made me happy.
Speaking of life being too short, I almost died again. Hahaha. I woke up on Monday morning and I couldn't breathe, so I had to go to the hospital. At first they thought it was a blood clot in my lung because I take the pill and smoke and you're not supposed to do that... but it turns out I have an ugly case of walking pneumonia. Who knows how long that fluid was building up, but damn it's being awful about getting out. Not really into it. I was in the hospital for 4 days, and now I'm at home hooked up to oxygen and trying to get myself to do things like normal. So ready to be done with all this mess.
Comment! (1) | Recommend!
Saturday. 7.5.14 7:41 pm
I'm not sure if any of you are Ed Sheeran fans, but even if you didn't like his album "+", his new one, "x", is brilliant. I love it.
So, in the last few months, I have kicked depression's ass. Like, it got the ass-whooping of a lifetime. I didn't think it'd come back... but it has. It's trying really hard to get me again. I'm doing everything I can to overcome it, though. I'm not going to let go of the things I love again. I'm not going to isolate and keep quiet. I'm going to reach out and boldly tell those close to me that I need a little help.
I've been trying to do that today. I can feel myself on the edge of a downward spiral, so I'm trying to just spend time with people and everything... it's just nobody has time for me. And that really kinda hurts. Nobody is responding to me. :(
Anyways... I guess I'll post a couple pictures of my paintings at least. :)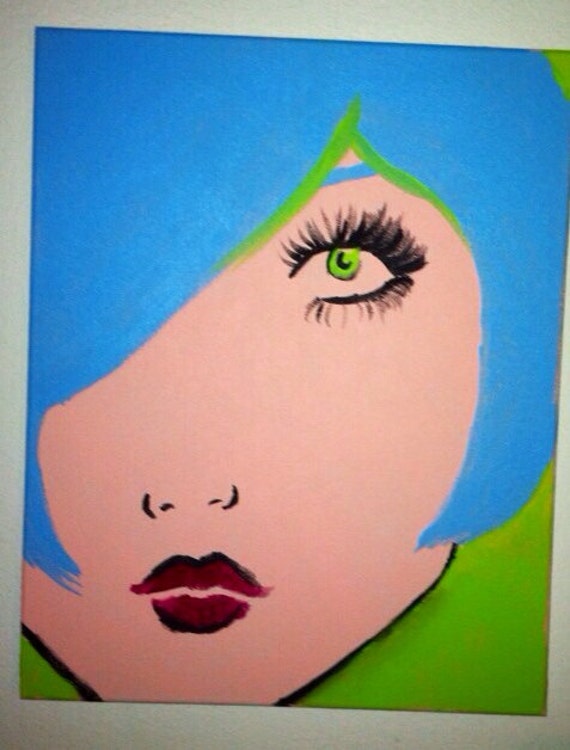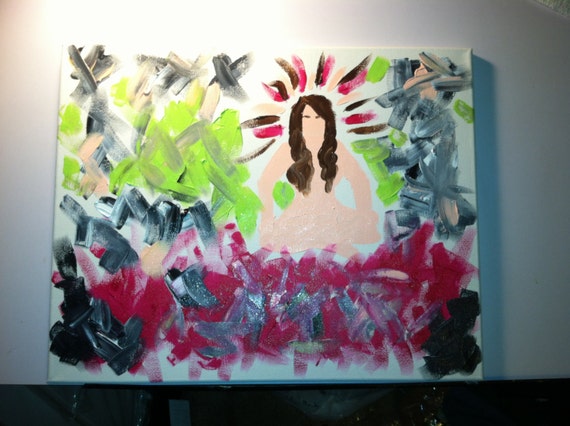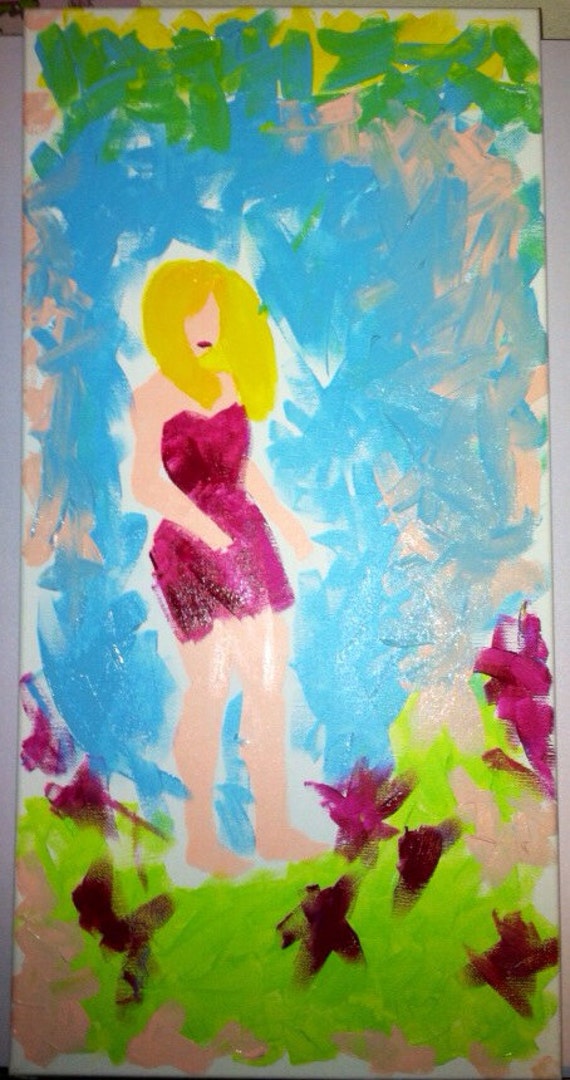 Those are my favorites that I've done :)
I have an Etsy shop, too. I'll post a link once I've got it all set up the way I want it.
I really wanna watch LotR or The Hobbit or something. Nobody to watch with other than my parents and I'm not really digging that lately. They keep prying into my life lately, and I know they mean well and just wanna know what's going on, but I just don't want to deal with that right now. So... yeah.
My boyfriend is moving away on Tuesday. He doesn't want long distance. I'll adjust... but it'll be hard. I have to go deal with everything again. Did I already talk about this? Probably. Oh, well. That's just what's going on with me. It just feels too soon. I'll probably just sleep a lot to deal with it. I think that's a great way to deal with shit... sleep it off. (Actually, it's a terrible way to deal with problems. They're still there when you wake up and you just wanna cry more.)
I'm writing music again. Trying to get enough together that I can start playing shows and eventually start recording it. When I move out, my bedroom will really just be a art/music studio with a mattress on the floor. Haha. I've always wanted that. And I'll finally get it.
Life is good. I don't want to lose sight of that.
Also, while I was driving yesterday, this grasshopper landed on my arm and I just picked it up and threw it in the middle of my car not knowing what it was... so then I had to catch the damn thing while I was driving so I could throw it out the window properly. It was ridiculous. But yeah. I voluntarily touched a grossy gross bug. Ha! I'm tougher than I thought! Then, while I was on the highway, my headlight came un-taped and was flying all over the place, hanging on by just the wires... Had to pull over and tape it back up. It was one eventful trip.
Yep! That's all that's going on, I think. :)
Comment! (1) | Recommend!
Thursday. 6.19.14 5:42 pm
Might be getting a job at a FedEx Office. :) Yay!
Dating this guy I've liked since forever ago so that's fun. He's moving, though, so it's really not gonna last long haha. But it's fun for the summer anyways.
And now, a song that everyone needs to be in love with:
This is basically my anthem for the summer. :D Makes me happy and keeps me going even when everything feels like it's gonna go to shit again. Cuz I'm really paranoid about ending up back where I was before. But I feel like me. I'm happy. I'm into life again. I wanna keep it that way. And killer jams like this one really help with that. Better better better I wanna get betterrrrr.
Also, vanilla float flavored Dr. Pepper is delicious. It's just vanilla Dr. Pepper, but still really good. I'm into it. I also started writing music again. Been playing guitar a ton. Getting into art, too. Would you guys wanna see any of my art? I've been painting and drawing and stuff. If you wanna see it, I'll make a post with some of my favorites!
Comment! (1) | Recommend!
Friday. 5.16.14 7:23 pm
listening to:
Ed Sheeran - +
New love interests.
Soft kisses at a park under the stars.
Falling asleep to lovely music.
Mostly Ed Sheeran's music, cuz why not?
Deleting all your pictures of your ex and his family from your phone. And his contact info.
Just generally moving on.
It's nice.
I mean, not everyone goes through a breakup that lands them in the hospital... but I did. It sucked. It's been like a month. But I'm happy now. I feel like myself again. It's nice. Art is consuming my life. I'm trying to start writing more. I just have the hardest time appreciating what I write. I always consider it total bullshit that an 8th grader wrote. But I'm writing nonetheless.
Barley Casserole is what's for dinner, in case you were wondering. It's a really yummy meal and goes great with VEGGIES! YUMMY!! I like veggies. I'm loaded up on vegan foods right now so I can actually have options to eat that won't make me feel like crap. :) YAY.
I also get to see Ian tonight. I'm pretty much looking forward to that the most.
Ok, so fun fact... I find that when I have a new relationship blossoming or whatever you wanna call it, I eat way healthier and actually become far more successful at my fitness and weight loss goals. Reason? Really good mood and wanting to be in my best shape when I see him. I mean, I know a lot of guys might not be into super muscular legs, but that's what I've got and I'm gonna work that angle the best I can. Cuz they're impressive. I never did gymnastics but you'd never know that from my physique. But yeah enough about my powerhouse legs hahaha.
There's a really annoying gnat in my house.
My hamster is still adorable AF.
Tonight is gonna be good. I avoided all foods that cause me farts so I won't embarrass myself with that again. (Queen of farting at inopportune times, present.)
But, yeah. Everyone, please welcome back the real Natalie.
Comment! (0) | Recommend!