If you give your boss a BRAIN...
Friday. 2.23.07 10:17 pm
Have any of you read the book, "
If you give a pig a pancake
" or the book "if you give a mouse a cookie"? Well, they are the same principle and that is what I want to blog about today.
My boss is soooo stupid. This is the reason why I HATE my job. She gives me MORE work when I ask for help and just does not make logical decisions. She creates more work for everyone involved. Just today she asked me to open my office when I am scheduled to be closed. She said because it is close to the deadline that I need to keep my office open. Well all the applications are ONLINE why would anyone be walking in the door on a day that we are ALWAYS scheduled to be closed?????? "
IF YOU GIVE YOUR BOSS A BRAIN
"
Then she comes parading into my office with 5 students telling me, with this huge smile on her face, Kahea, I brought you some students to apply for scholarships.. (ok, I am helping one student on the computer and one on the phone, I cant talk to you right now) I said, "ok, I will be right there, when I am done on the phone."
She then tells these rowdy student, "would you like a donut? We have donuts next door." Well, these donuts were purchased by some of us as a TREAT to all the office workers. It was a perk or benefit for the workers not for her to give away at her liberty. She didnt even buy them.
She then comes back with these donuts that she did not buy and says, "here you go, a donut AND a scholarship" Huh? You dont get a donut for applying for a scholarship. What about the 1200 other people that applied? You got a donut for them too??!! "
IF YOU GIVE YOUR BOSS A BRAIN
"
On top of that, one of the students came back and said, "Can I have another donut" You see what I mean.... "If you give a mouse a cookie"???
Comment! (2) | Recommend! | Categories: boss [t], work [t], blogspot [t], payperpost [t], nutang [t], kkama67 [t]
Friday. 3.2.07 6:35 pm
So many things are running through my head right now. I guess that is because I am so busy. The scholarship deadline passed and so now I have to find a home for everyones transcript. I think I am doing well right now at keeping things under control. I have a temporary worker that started yesterday and she is such a blessing....
Tonight is friday and I feel like I actually have a night to relax. I called up my friend Hiroko. She is my nee-san. I miss her alot and so we are going to hang out tonight. She seemed pretty happy to see me.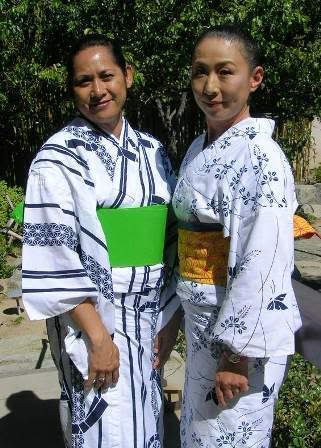 Hope I can just relax and get over my cold.
Comment! (3) | Recommend! | Categories: kkama67 [t], friday [t]
Saturday. 11.1.14 3:00 am
It's now November 1st! HAPPY BIRTHDAY TO ME!! Oh right and to Hello Kitty that never ages even at the age of 40!
Comment! (5) | Recommend! | Categories: Birthday [t], kkama67 [t]
Monday. 11.3.14 10:48 am
Why is it that people do not obey deadlines? The worst are college students. There are deadlines for college applciations,for scholarship applcations, financial aid and special programs. What makes even less sense is that administrators and faculty will "extend" deadlines to accomodate the students. No! You are enabling them to become irresponsible adults! That's what you are doing. If you hand out the syllabus at the begining of the semester they have a whole 2.5 months to prepare. Why are you giving them one more week!!?? You are enabling!I want to help students learn how to succeed in life. If you miss your job interview, they will not tell you, "that's okay just come in tomorrow at the same time." If you are suppose to show up in court and you miss it, the judge will not say, "I understand, le'ts reschedule." Students need to understand what a hard dealine is.
As a parent, I feel bad when my child is so close to finishing and just needs one more day. But, I'm not going to ask him/her to beg the teacher for one more day. I am going to get on my child for not preparing sooner, not starting sooner, not proof reading their work, checking the ink in the printer, etc.
That is me just showing that I care for my child and the child of another. I want to help people learn how to help themselves in see the world for what it really is not for what it isnt. Am I wrong? Should I encourage them to challenge the rules at every opportunity?
Comment! (2) | Recommend! | Categories: kkama67 [t], deadlines [t], I\'m late [t]
Fall and Daylight Savings
Tuesday. 11.4.14 8:57 am
Fall
I love the fall and rising with the sun, not before it. The air is so crisp and chilly. It reminds me that fall is finally here. Lately it has been so warm that summers are lasting through October and now I found out that it's going to be warm all this week in November. Last year I think Fall lasted 3 weeks before we hit winter.
Daylight Savings
Mother Nature can you please bring back fall to California? In hawaii you do not get to see the leaves change color. In hawaii and arizona, we do not change our clocks. I use to be so strange to see people catching the bus in the dark to go to school. You would think that dangerous but crime was not as bad as it is today.
The fall means changing wardrobes, bringing out the cuddle blankets for the couches, hot chocolate, sweatshirts and socks. Mmm... my favorite time of the year.
Comment! (1) | Recommend! | Categories: daylight savings [t], kkama67 [t]
Magic Bullet - My Marvelous Juicer!
Monday, November 10, 2014
I had a nutri bullet and somehow I burned out the motor. Who knew that could even happen? I must have overloaded the cup when I smelled something burning. I removed the cup from the holder when I had seen it smoking a little and now it wont turn on. Im was so sad becasue I used that thing twice a day! I was just started to get creative. Well what I did not know is that you are suppose to add water or juice to the cup BEFORE blending. Duh??
Magic Bullet
So now, I'm going to start again. I received some money for my birthday so I went to costco to look for a new juicer. The magic bullet was on sale for $49.99. Hooray!!! I purchased some frozen fruit (3 bags), one large tub of non-fat yogurt and went home. I was so smoothie happy that I made smooties all day for me and my kids! Now that I'm a professional, I woud like to make some better juices. I want to add vegetables. I was told that the magic bullet is not a juicer but I saw online that it is!!! Hooray! I cant wait to head to the market to buy, kale, cucumbers, carrots and spinich. I also found a couple of my favorite Jamba Juice recipies that I would like to try.
Jamba Juice Apple 'N Greens Smoothie
The Jamba Juice Apple 'N Greens Smoothie was developed to deliver healthy green nutrients without tasting like freshly mowed lawn clippings. This recipe will show you how to make one.
Author: Elle Kenwood
Recipe type: Drinks
Ingredients
•½ banana, sliced
•½ frozen mangos
•½ cup frozen peaches
•¼ cup apple juice
•1 cup green vegetable juice (carrots, spinach, bell pepper, kale, spirulina, lettuce)
•¼ cup strawberry juice
•1 cup ice
Instructions
1.Place ingredients into a blender and blend until a smooth consistency is achieved. For the best results with easy clean up, we recommend using a NutriBullet Nutrition Extractor.
Orange Carrot Karma Smoothie Recipe (Jamba Juice Fruit & Veggie)
Ingredients:
½ banana, sliced
½ cup frozen mangos
1 cup carrot juice
1 cup orange juice
1 cup ice
Happy Juicing!!!
Comment! (1) | Recommend! | Categories: kkama67 [t], magic bullet [t], juicer [t]