Back in the saddle again...I
Saturday. 4.21.07 4:35 pm
I am back at karate and training again. I really missed it and I feel stronger this time. I feel a lot stronger than I was when I left. I guess that is with good reason. Karate is like riding a horse. You never forget.

My hardest tasks are to be careful and not to overdo myself. I don't know how to put a limit on myself which puts me in a dangerous position. I need to be conscious of my body. I never realized how difficult my kata (karate form - 26+ forms in Shotokan) was until I could not do it anymore.

I am happy and healing well so for now, I am back in the saddle again!
Comment! (2) | Recommend!
Sunday. 4.22.07 2:43 am
Sometimes I feel as if we are here just killing time. I wonder if I am really doing my life justice. We all come into contact and meet people for a specific reason. I feel that is a part of destiny. Everyone has their OWN destiny and I do not think that anyone should know what your destiny is other than yourself. My aunt believes that she knows what MY destiny is. I don't think so. I think people say that so that they may control you.

Just remember that. If anyone says they know what your destiny is then you have to really step back and think... "Is this person trying to control me?"
Comment! (5) | Recommend! | Categories: control [t], time [t], destiny [t]
DISGUSTING, FUNNY or is it AMAZING
Monday. 4.23.07 11:44 am
I went to a local chinese buffet thursday with my eldest son. We were famished and wanting to eat something like right now. You cant get faster service than doing it yourself so we did just that. We have eaten there before and really like their food.

I started with my usual and so did he. I like seafood and had the peel and eat shrimp, calamari, coconut shrimp and some noodles. He had some shrimp and muscles.

As we were eating he bit something hard and thought it was a part of the muscles shell. So he moved it to the front of his mouth and spit it out. I was AMAZED to see a little crab come out of his mouth. YEA that's right!! There was this miniature crab, legs, body and all. I told him, "wow! the muscle swallowed the crab and you ate the muscle. This is the food chain in action!!" He was like that is so gross....

The little crab in the shell it came out of..




Little crab at the end of the plate




Close up

Comment! (12) | Recommend!
Monday. 4.30.07 4:11 pm
Life can sometimes be like a washing machine. .
Just the other day while doing my laundry I started to daydream. I saw the water filling up during the rinse cycle. All the clothes were squashed against the sides as the water began to fill. Then once it was full the clothes began to get tossed from left to right and top to bottom. When they are all cleaned and wash they get air dried in heat. That is the best part. They separate, fluff, and smell fresh.

To me life can be this way at times. Like the wash cycle, you feel stuck and heavy. Then as the water (problems) fills you begin to drown, getting tossed in many directions. Once life sends through the rinse cycle and you think all is lost. You get tossed into the sunshine (drier) to heal, renew and re-live.

Comment! (7) | Recommend! (2) | Categories: life [t]
Thursday. 5.3.07 7:24 pm
My apartment is an all electric building. This means we do not have anything that runs on gas including the stove and water heater. Because of this, management decides that they want to install all new lighting fixtures to save on electricity. Now my room is rather dim. I do not like the new fixtures because they are ugly and not very bright.
I was searching the internet for a little lamp to place on an end table and came accross this website.
Click here
. They have some really cute lighting fixtures, lamps and ceiling fans. I like something with a touch of class. That is why I was interested in the
Kichler Tiffany Classics section
. I especially liked the Sommerville Light Table Lamp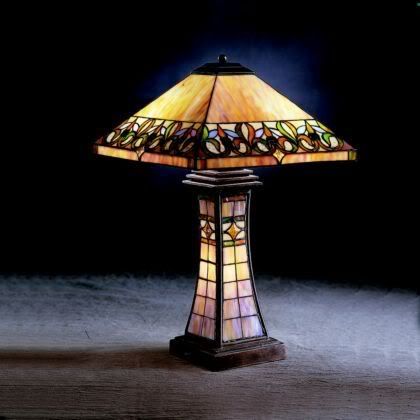 Continuing to browse I discovered these really cute lights for my
bathroom
.
Summertime is coming which means I will need to get my ceiling fan going. Speaking of which, Farrey's carries
ceiling fans
as well.
Farrey's
has delievered superior service since 1924! Their site is hacker free so you dont need to worry about your personal information floating about the web. Why buy from Farrey's? Well, for these simple reasons:
1. They have a history of superior service
2. 30-day return policy
3. Fast Shipping
4. Safe Shopping Promise and
4. Volume Discounts
Farrey's offers a wide selection for all your home lighting needs. My manager may be happy to know that Farrey's even supplies energy efficient lighting fixtures as well.
Comment! (6) | Recommend! (1) | Categories: farreys [t], lighting [t], kichler [t], minka [t], tiffany [t]
I really hate the dentist
Saturday. 5.5.07 3:12 am
I really hate the dentist now. I went there and they really did not do much with my teeth because the stupid novacaine did not work. The maximum dose that you can give someone is 8 shots. They gave me 5 shots and I could STILL feel sensitivity in my tooth and gum. I totally did not get it. All I know is that I was not feeling too good.
I HATE shots therefore I was not happy about getting more than one. I could feel the water, the air blowing on my tooth and the drill. I was really trying hard to imagine being in the warm sun on a tropical beach enjoying hearing the ocean hit the sand... but it did not work! I have to go back in two weeks. It has been 7 hours since my first injection and I am finally feeling normal again. But now, my mouth hurts so bad. I feel a lot of pain near the back of my mouth like the needle kept poking at my jaw. I really dont think he is too good with the novacaine thing. This is a new dentist. I am too scared to go back!
.
Comment! (2) | Recommend! | Categories: dentist [t], root canal [t], novicaine [t]
Two days left (high from life)
Sunday. 5.6.07 11:37 am
There are just two days left of my "vacation". Back surgery was the BEST thing and just the RIGHT time. Some things are just blessings in disguise. At first I viewed my surgery as something scarey and absolutely terrifying! Preparing myself mentally and emotionally for surgery was making my body so tense.... However the pre-op surgery drugs helped to keep my body relaxed.
During all this time, I did not have to deal with my incompentent boss, my overwhelming job and the fear of drowning in my work. I feel like a new person, or shall I say I feel as if I have been given "myself" back. My overall health is better, my weight is under control, my skin is smooth and clear, my hair is strong and healthy... Yes. Life is good.
Comment! (6) | Recommend!
Monday. 5.7.07 10:39 pm
Today I went to downtown LA to shop for fabric and discount stuff. I saw sooooo many knock off Coach purses and Juicy Coiture (however you spell it). I am just about ready to start my hawaiian dance school therefore I was shopping for material to make a new dance skirt. So anyway.... I have not been to the garment district before so I went with Hiroko to look for stuff.
It was SO FRIGGEN HOT!! It was 95 degrees in the sun and must have been 85 degrees in the shade. I felt like the heater was on in the shade. If the wind blew, it blew hot air off the asphalt roads. I felt like I was in the sauna at the gym.. except with more people around. ha ha.
Bottom line... I bought socks for my boys and fabric for my daughters dance skirt, oh yeah... I also got an awesome tan and sunburn on my cheeks and nose.
Comment! (3) | Recommend! (1) | Categories: weather [t], downtown [t]