Thursday. 9.11.08 11:08 am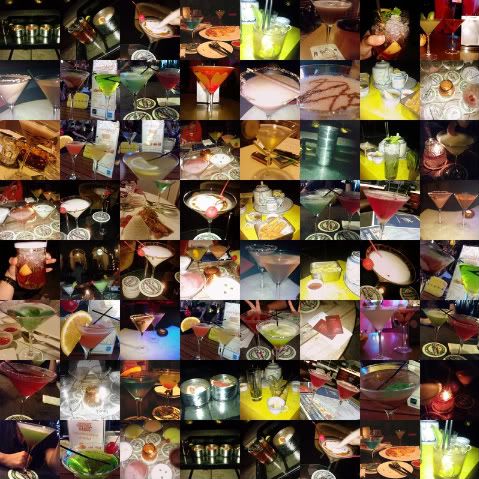 Basically, the martini fest involves is a celebration of martinis.. various watering holes (actually mostly from Harry's) each create at least 7 specialty martinis and invite participants to try them. Nope. Not for free.
Lindy and Me each paid 99 bucks for a prepaid card which will allow us up to 20 drinks each. Do the math and u'll know that each drink becomes only 5 bucks vs the usual minimum of a least 12.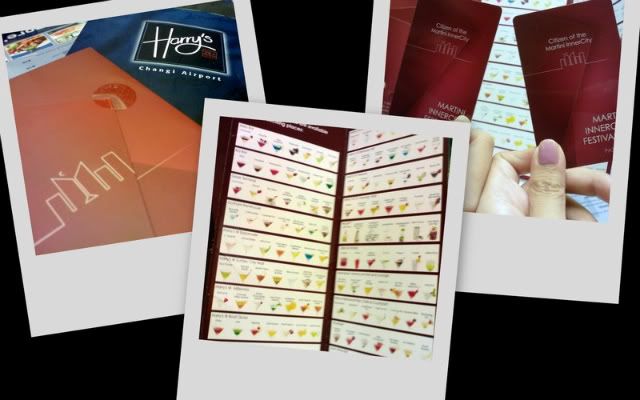 Just a couple of places i wanna highlight
House at Dempsey
I love the place! its just sooooo laid back.... a great place to chill out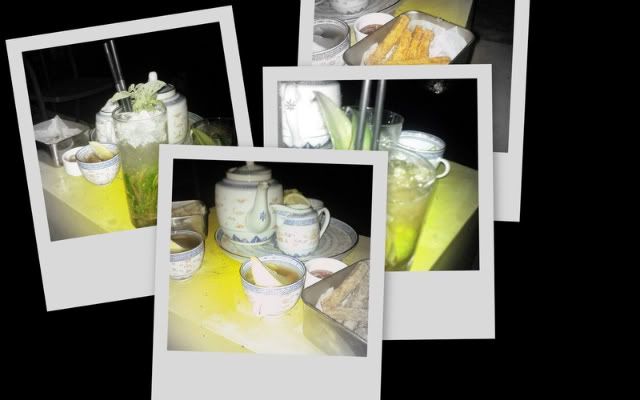 The Long Island Tea is served in a Teapot complete with small china cups... the most delicious long island tea i ever had. but wat do i know? Lol
Tiffin Punch (my Favorite!)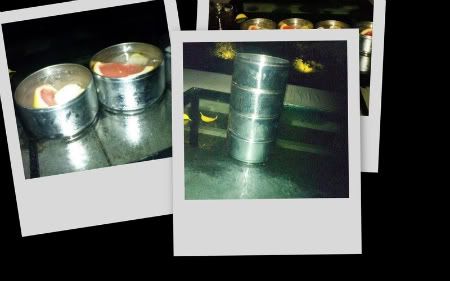 So cute right! very delish!
There is also truffle fries.. and sugared sweet potato fries. served in mess tins some more.. a quirky tribute to the fact that House is actually remodeled from a dysfunct army barrack..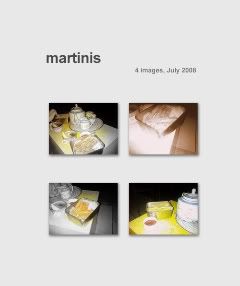 BUT not reccommended. just go for the drinks .... But eventually i wanna go for the movie night on tuesdays.. (free curry popcorn!)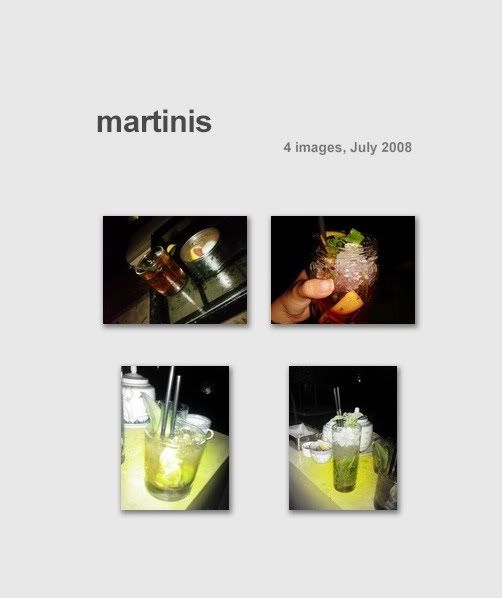 from left to right-top: Pei Par Gao(yes! the chinese heral syrup!) cocktail...which was suprisingly nice... taste sort of like flavoured cola, Mojito sth... not bad.. and my drink with a spanish/latin name which i can't recall..lolx but very nice!
We had fun visiting all the places listed in the card
lets see if i can remb all the nice places...see if u can identify from the top collage..lol
Gotham has a very nice caramel martini and choc martini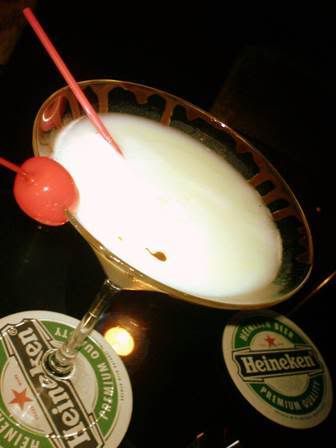 and
Thumper's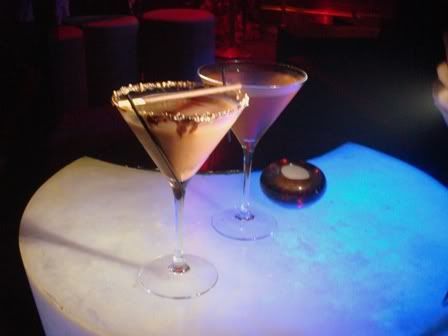 Ally bar is nice too.. esp the food at alley is pretty decent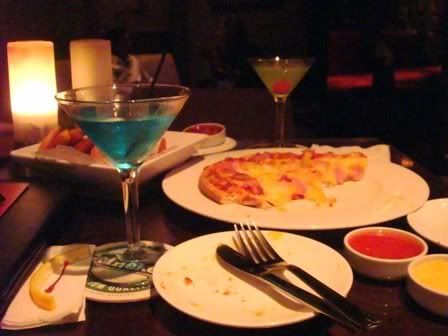 Marakesh(at clarke quay) has many nice martinis.. i like the earl grey martini w a slice of lemon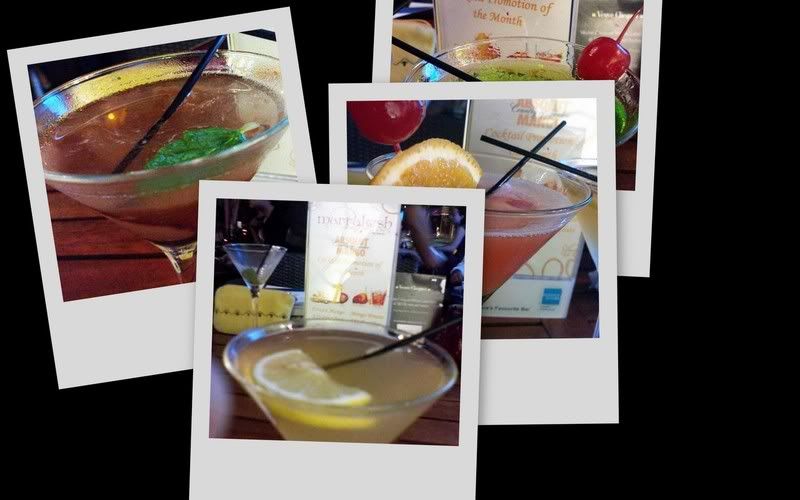 Zouk's Health-tini anyone?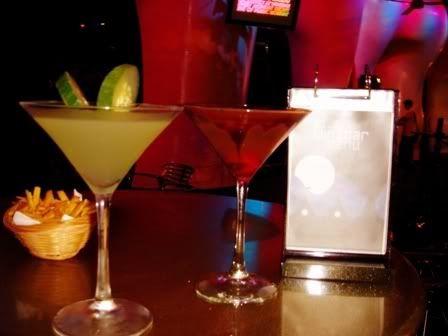 and so to round it all up after a long day or days for that matter... we decided to just finish up the card on the last day at Chijmes Harry's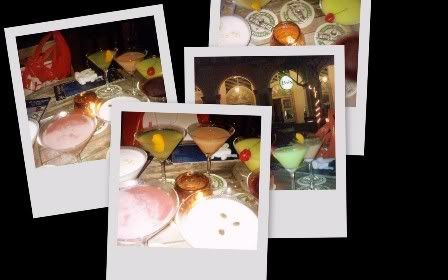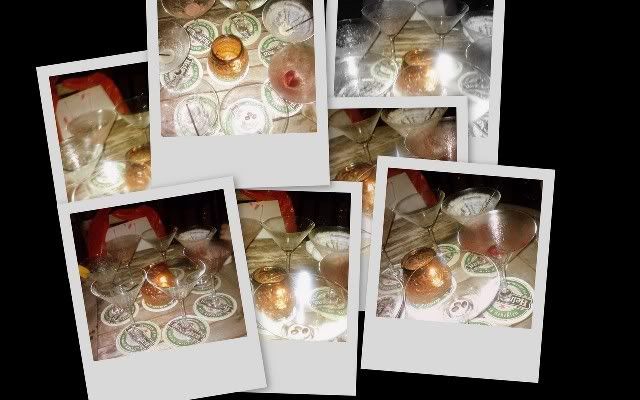 emptied but i did enjoy myself drowning my sorrows!
Comment! (1) | Recommend!
Thursday. 9.11.08 10:25 am
My company organized an event for us at the Singapore Flyer recently...
The Flyer is supposedly Singapore's version of the London Eye. The point of copying someone else's idea is........................... hmm.. i don't know
actually.
anyways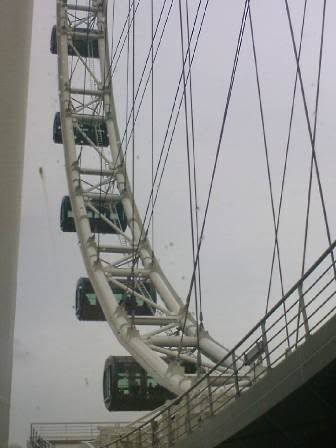 take off!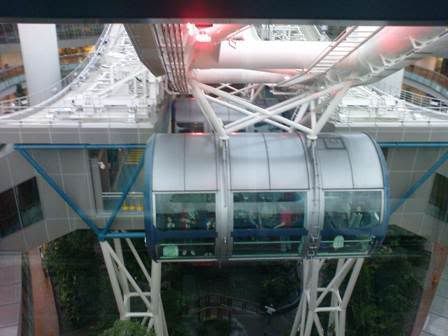 random view... we went during the evening so while riding on the wheel, we could see the sky gradually turning dark.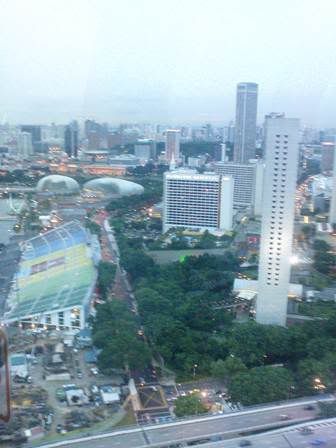 over looking the floating stage before NDP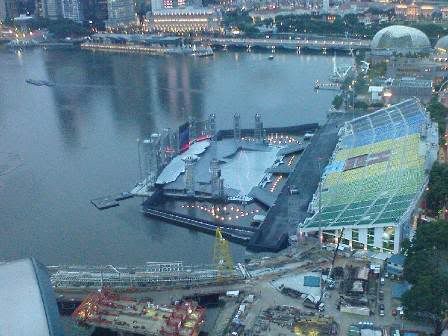 started to rain....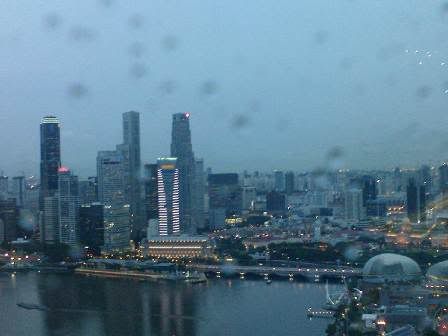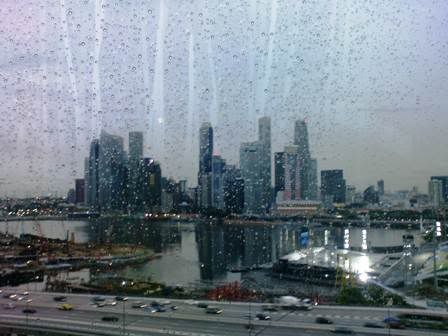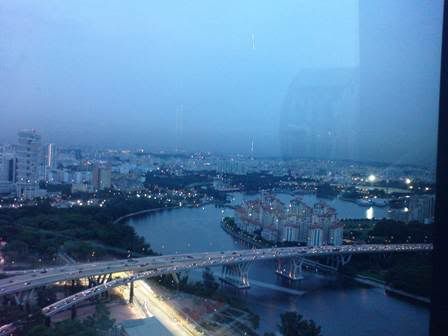 my colleagues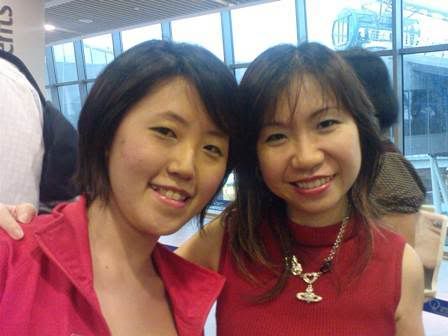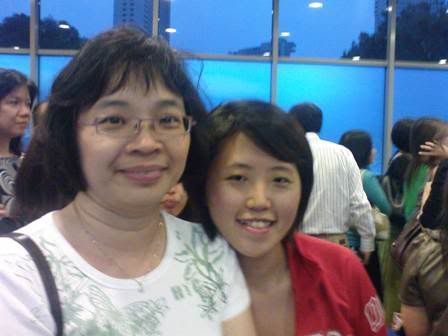 the entire event can only be described as BORING as HELL! i somehow got myself trapped in a pod with ALL the big bosses. super sianed and i did all i could to occupy myself.. busily snapping photos the entire half an hour.
there was a buffet dinner after that tho. It was pretty good.. serving roast beef, crayfish and all my favorite things.....
Comment! (0) | Recommend!