A friend's mum died today and I was so blur that I left her a message on FB asking about her welfare. I smacked my head after finding out the grave news. I have met the mother and we went to the pub before too when they were in KL 2 years ago. Wow. 2 years... and that seems so like yesterday.
How time flies.
Recently, a person I worked with has passed away in a gas explosion at his office. It was a sudden death and all his colleagues especially the children's home he founded are sad. Again I smacked in the head because I accidentally called his handphone which was answered by his grieving sister. I was just too shocked and I didn't mutter the right words except for take care. She was crying on the phone.
If my friend didn't post on FB about his death I won't know. This deceased person is just 35 years old and who would have thought he would meet such ending?
I remember speaking to the deceased about delivering t-shirts for the kids...
Life often takes unexpected turns. And I totally forgotten about an acquaintance's death that made me feel to live life the fullest by chasing after dreams.
As I get older, I understand that it's not really about chasing after dreams solely. It's also about going through the moments consciously. That's what life is all about...
So this means also I don't know when and what ending I'm going to meet... till then.. carpe diem la!
Comment! (0) | Recommend!
Saturday. 2.1.14 10:57 am
I did something unexpected in the middle of January. I went against my own conscience surprisingly because I kept telling myself to be quiet like a mouse but I went off like a firework...
So now I'm going to pray to fight for my dreams because I cannot give up even before trying!
My chest is like keeping a firework from shooting into the sky everyday. May my prayer come true!
By the way, Bruno Mars has lots of good songs. I love them!
Comment! (1) | Recommend!
Thursday. 1.30.14 10:31 pm
Today is the first day of Chinese New Year and I'm already at high pitch with my mum early in the morning just because she got confused with her vegetables and she somewhat wanna scold me. Before she gets to do so, I defended myself and then ta da... she went shouting.
I'm so sick of my current situation and I sometimes wonder why the hell did I make myself suffer under such condition. I deserve better.
Anyways.. happy chinese new year, peeps!
Comment! (0) | Recommend!
Tuesday. 1.28.14 10:27 pm
The song below speaks for that date.
I love the lyrics, but it breaks my heart whenever I listen to it. If only the listeners have happy ending...
Comment! (0) | Recommend!
Saturday. 1.25.14 10:05 am
Right. I modelled my left hand for this photo and I am loving it.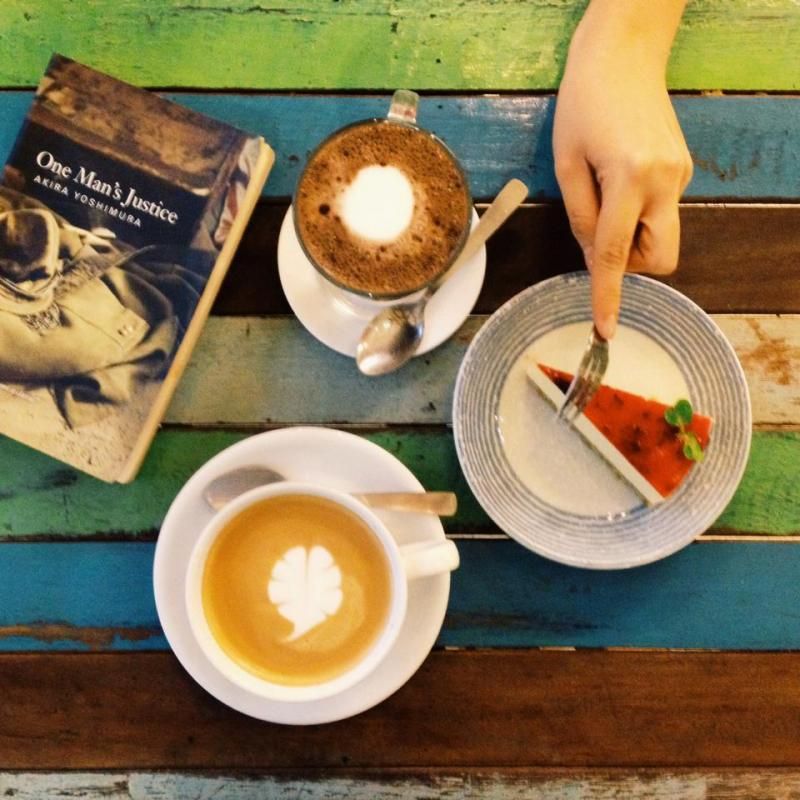 My friend took this photo as part of the craze now in hunting for good photos amongst the growing trend of local cafes...
Comment! (4) | Recommend!
Monday. 1.20.14 10:53 am
Here is a picture of happiness and bliss of me in Cebu with my pinoy pals.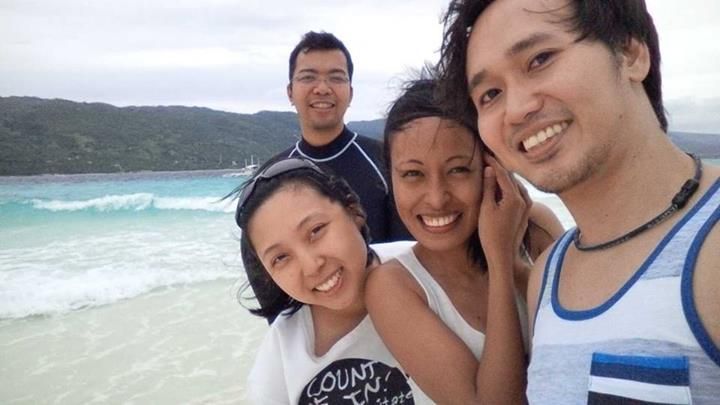 I somehow then wonder how would I carry myself when I am older in 10... 20... years time. I am suddenly afraid of growing older.
God, please help me.
Comment! (1) | Recommend!