Thursday. 7.3.08 4:50 am
he seriously can melt thousand of people hearts.
the way he sings is super touching.
his was about to cry when he sings!
super charming and adorable.
school work had really drained me out. sighh
Comment! (4) | Recommend!
Tuesday. 7.1.08 2:54 pm
i've got a friend who suddenly break down and cried.
due to the stress she's having.
oh well almost everyone will go through o level.
and im kinda worried for myself too.
imagine staring at your papers and you dont even know how to answer it.
i am sure i'll sit there and cry like a loser.
therefore we have to be well prepared.
tons of school works are given.
so as to let us practice and be prepared.
that is why im still awake at 3am, still doing my poa questions.
this is the final lap people.
work hard ; study smart.
everything is gonna end real soon
Comment! (3) | Recommend!
Sunday. 6.29.08 10:56 pm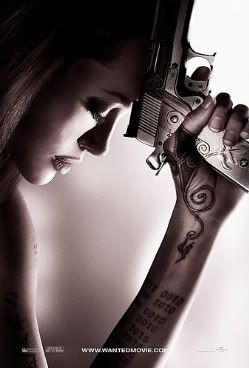 Story of an unexpected hero that brought down a clan of assasins.
With some twists and turns,
Unwanted was higly entertaining with Angelina and all the freaking stunts.
The first ten minutes already had me sold when the movie opened.
And Jolie is really hot, with all those actions she did with the car.
But some of the bloody scenes are quite disgusting.
Overall, the style, acting and visual effects are really great.
Unexpected but good ending. Very entertaining movie.
A must-watch movie for fans of action movies or for those searching for good entertainment.
It's one of the best action movie I've ever watched so far.
didnt attend school today.
i can really feel the pressure is on right now.
my stressful period is finally here.
anyone has a photoshop disc?
fuck yourself.
Comment! (15) | Recommend!
Friday. 6.27.08 4:58 am
first week of school has past.
and its finally weekend. woooot
but tons of homework to be done as usual.
gonna head to terminal 3 tmr for revision...
anyone heading there too? heh.
we simply can't wait for the weekends to come
look at my bloodly hair! its just a hair. chill derrick.
LOL okay fine! super lame i know.
if you dont know, i just simply cut it off all by myself.
and i went back to school, there was a spot check again.
i was happily smiling to my two teachers during assembly.
showing off my new neat hair that the teacher would be pleased.
thinking that finally my name wont be call out again.
and guess what both teachers went " DERRICK".
unfortunally i was being called up.
the teacher mus be crazy,
saying that is thick, colour is not right and un-accpectable.
she even ask me is it because of my modelling job, i kept this hair.
i was like "HUH". wtf?
oh well, i was send to the front during assembly,
super "MA LU" can...
but end up i managed to ran away from the dm. phew.
oh mann, im super hungry now. like totally!
i can eat up a whole cow now! yummm
Comment! (5) | Recommend!
Wednesday. 6.25.08 6:29 am
America's Got Talent.
A drag who look super like Britney? LOL
and his name is DERRICK.
hah no wonder those who named Derrick has got talent.
just kidding :D
\
got caught by my vice-principle.
my hair is super short now.
and i cut it all by myself using just a pair of normal scissors.
the best part is my friend said it look way cuter and better then my previous hair!
Comment! (8) | Recommend!
Monday. 6.23.08 4:48 am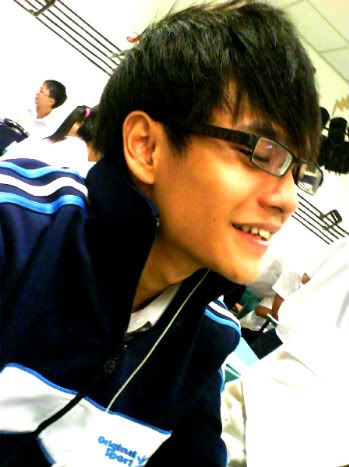 school was super dead boring..
lots of school work to rush,
o level chinese oral is on wednesday. fuckk!
Comment! (7) | Recommend!