Wednesday, November 1, 2006
Monday, October 30, 2006
I can't wait 'til tomorrow!!!!
I must confess though, I still don't really know what I'm going to be. This is pretty bad.
Maybe I'll just get those bunny ears...... or a bunny suit. Or a scary mask. Or a whole scary costume. AAAAH! I CAN'T DECIDE!!!!
Well here's a picture.
Comment! (8) | Recommend!
Sunday, October 29, 2006
Saturday, October 28, 2006
Saturday, October 28, 2006
Haha Introducing the Emo's is so funny, even if the grammar is terrible. :P
Mm sorry I wasn't on last night. I was pretty tired from the event, and all the junk food I ate....
I also had a birthday party to attend earlier that took up most of my time. It was fun though. We basically ate junk and shot silly string at each other. Then we popped a bunch of balloons. Oh and we also saw some movie about a horse. I'm not into horses so I just took out my iPod (quite sneakily) and listened to that while they watched the movie.
I know I'm going to regret eating all of that. Actually, I already do regret it....
I did take some pictures with my camera yesterday but I was too lazy to put them on the computer, and besides... Good Eats was on.... (For those of you who don't know it Good Eats is an interesting show on the Food Network about some dude who makes food. But it isn't just a boring cooking demonstration, there are facts and whatnot incorporated into the mix.)
Here are some pictures to make up for the time I wasn't here.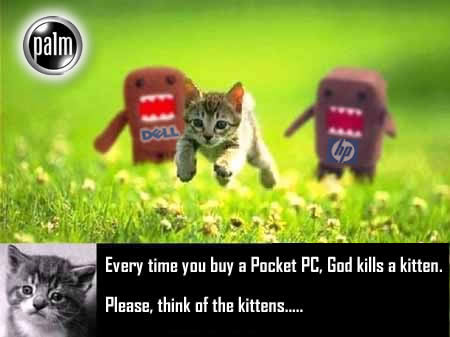 Comment! (2) | Recommend! (1)
Friday, October 27, 2006
Mm love me that techno. Good stuff.
I'm volunteering with a friend at a local elementary school Halloween festival thing today so... might not be on for a few hours. It's friday though, so I might be on late tonight.
Today was okay... I guess. Didn't feel very good in 3rd-5th period, but it's better-ish now.
It was so funny... they taped some cardboard over the cracked mirror in the weight room. Haha... those guys are such idiots. :)
Ummm well let's see we hanged... out... (hung out?) I don't know how I'm supposed to say that. I'll say hung out, it sounds better. Okay so we hung out at the giantic monkey bars near the field at lunch today and watched some guys play a game with a wall and tennis ball. Not really sure what it is.
I think it's funny how some people online say "bewbs." It just sounds so funny. Like... beeeeewwwwwbs. I don't know how to sound it out the right way here. But it does sound funny.
Anyhow, here's your picture....
I didn't know he could be a tattoo artist! :D
Comment! (7) | Recommend!
Thursday, October 26, 2006
Thursday, October 26, 2006
Today when I was walking home from school there was a guy walking too. Normally there aren't really any people who walk on the same side of the street as me, except for this one guy.
Anyway.......
Me = walking.
Random dude = walking.
My backpack = making a faint rattling noise, the reason currently escapes me
So the guy was way ahead of me. But I walk fast.... er than him usually. I get up to about where he is.... and then I get a little ahead of him. This seems to spur him into walking faster, and for a few awkward seconds we are... walk racing. Yes, I did just say walk racing. Like... speed walk racing. It was very odd. But I felt kind of intimidated so I went slower and let him go ahead.
That was pretty much the only thing today that stood out to me.
I did hang out around the bleachers at Tutorial and Lunch, but nothing super interesting happened... so yeah....
Here are the shirts I got (and will hopefully wear soon) from Threadless.
And I REALLY REALLY wanted this one... but it got sold out. :'(
See wouldn't it match my site? And green and black are my favorite colors!
Well it's okay. I got three shirts, (actually my mom got them for me... I'm working it off with chores) that's cool.
I feel like having a chocolate cupcake. Perhaps I shall make some. Hopefully they will turn out better than the spaghetti I accidently overcooked yesterday.
Comment! (1) | Recommend!