cool advert for global waming
Saturday. 11.22.08 4:31 am


According to the article.. this is in Amsterdam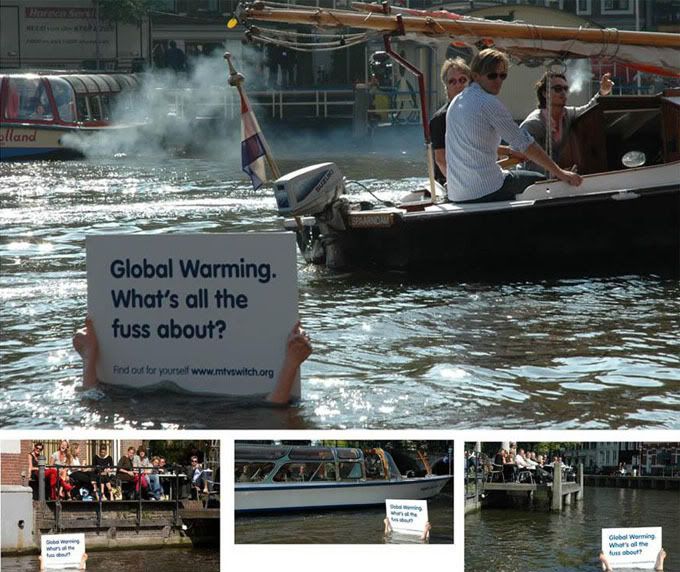 *its fake hands

Comment! (1) | Recommend!
Sunday. 11.16.08 11:08 pm
Been meeting a fren for lunch quite often recently.
Maybe he is tired, bored, or has nothing much to say in the first place. but the feeling that our friendship has become so called estrangled seems to run underneath the jokes and idle chatter. Perhaps I cannot expect us to immediately recover the level of friendship as we had in the past. Both of us has changed and we have lost the "fit" we had. The person appears guarded to me but I don't know why would that happen. Then i realise that i'm guarded with pple i call "friends"
So how do we know if this strange kind of friendship should persist or it'll be better to leave it to slowly fade again?
I don't know how to differentiate between a friend and a "friend". Its strange because i can make that clear distinction in my behaviour to other people but i can't really tell when its done back to me.
I may not meet some of my closest friends for the longest of time but I know and the other person knows we'll always be as close. some people i meet regularly are funnily enough, not my friend but rather "friend" but inversely, a "friend" may see me as her friend. or a "friend" see me as a "friend" but does not explicitly state it and so we continue on behaving like friends.
is this confusing? yes it is. for the record, i'm muddled.
Comment! (3) | Recommend!