Inconsequential life things?
"Desert Island" by The Magnetic Fields.
I'll be the madness that carries you away
I'll be the sadness to light your darkest day
I'll be the desert island where you can be free
I'll be the vulture you can catch and eat
This is one of my absolute favorite Magnetic Fields songs. I just wanna dance around to it.
Unpacking is going slowly. I think I need to get rid of a lot of my stuff... I don't have room for all of it. :C Especially books... maybe I can figure out a way to cram a few more on my shelves, but it's gonna be tough.
It's so warm today that I kinda don't feel like doing anything... just sitting around in shorts and a tank top with the fan running. I'd like to start reading
The Myth of Sisyphus
by Camus, but I'm not sure where I put my copy. >_< Now that I'm not obligated to read like 300 pages a week for school, the idea of reading for fun seems more appealing.
So... I guess my "productive" stuff for the day was transferring my music from my iPod to my desktop using iRepo... didn't want to buy the full version, so I had to do it one track at a time. I wish my external HD hadn't died. Hopefully I can figure out a way to get back my pictures. :\ There are some other files I'd like to recover as well, but the pictures are probably what I care about most at the moment. I feel kind of dumb for not being better about backing things up to multiple destinations, but oh well...
My appetite was kinda messed up for the past week and a half or so, but I think it's kinda going back to normal...? Actually maybe it was longer, but I don't remember. I think all the stress from finals was kinda putting me in a state where I couldn't eat or sleep. It's just starting to wear off now that I don't have so many papers to write. I ate more than 1000 calories yesterday, probably! And I don't know if I did today but I'm going to guess that I got somewhere up in that range.
---
Kinda feel gross from sitting around all day and eating food. I think I'm going to go for a run. (It took me like all day to flesh out this entry, haha)
Comment! (0) | Recommend!
Facebook won't load right for me in either Chrome or Firefox and it's kind of annoying. I'm not sure if something is like... wrong with my connection on my desktop, or what. Skype wasn't really working for me either, earlier. :\
I met up with a new person today. His name is Jesse and he was alright. We talked about various things and walked around and sat in the shade of a tree at a park while he looked through my iPod. At some point we started talking about how different people can look with makeup on, and I told him that when I was an obnoxious teenager I used to jokingly refer to makeup as lie paint. He thought that was really funny and asked if he could steal it. He also said he did feel like makeup was pretty deceptive and I got the general sense that he thought it was better to go without.
Now, I have mixed opinions on this subject. On the one hand, yeah, I think it's deceptive to significantly distort your appearance with makeup, but on the other hand, society has certain parameters for what constitutes an attractive/acceptable face, and if you don't fit into those, you might have to use makeup just to appear "normal" to other people. I'm specifically thinking of
girls who get told that they look sick if they're not wearing makeup
.
Luckily for me I don't have this problem, although I do look kinda sick if I get too pale. Just thinking about that though, and about how little effort I really put into my appearance most of the time (outside of skincare, which I really can't avoid because my skin SUCKS, but even then I'm not doing all I could), I guess I'm really lucky in general that my natural/default appearance is within the bounds of what is considered conventionally attractive in this day and age... Sometimes I've wondered why people put so much effort into stuff, but maybe that's just what they have to do to keep up and be considered within that nice middle of the bell curve of attractiveness? I'm not trying to brag, I'm just trying to appreciate the ways in which I haven't had to struggle in my life, and which I therefore haven't put much thought into.
I think I forget a lot of the time that the pictures I see of other girls are often made up/retouched/edited in some way to look better, and I just assume they naturally look like that. Every now and then I look through before/after makeup pictures and am amazed at how different people look. I have to do the same thing with bodies and look at
MyBodyGallery
to remind myself what realistic standards are. It's so easy to forget that there's a lot of variation in facial features and body proportions, and I get sucked into comparing myself to what I see from the media. As one example, I end up looking at, say, Yolandi Visser from Die Antwoord and thinking that she's super attractive and I don't have that kind of body.
"Baby's on Fire" by Die Antwoord.
Like... well, probably just about any girl, really, I've had a lot of body insecurities in my life. Weight is a pretty big one. I almost always feel like I weigh more/have more fat than I want. At some point within the past few years I realized that I actually can't "fix" some parts of my appearance by losing fat, because my frame is just built a particular way. For example, I feel like my rib cage is too big, and that factors into me feeling "fat" a lot. I know it doesn't make any sense... Knowing that doesn't help, though.
There are so many things I don't like about how I look on a daily basis. I'll wish my waist was smaller, or my shoulders were slimmer, or I didn't have so many freckles on my lips, or my boobs were bigger, or my legs were longer, or my calves were slimmer... you get the idea. Just so many things seem wrong or unattractive. But I try not to talk about this much if at all because I know it annoys people. The default reaction is to be incredulous and tell me I'm attractive. I don't think that's quite... what I need, though? I'm not sure. I feel kind of... ashamed to talk about this because I know that relatively speaking I'm attractive to other people. I don't want reassurance or compliments exactly, but... I don't know what I need.
I guess I did used to feel alright about myself when one of my exes used to look at me with a certain expression, even though I didn't think he was attractive and didn't take his opinion on attractiveness super seriously.
Blah, I kinda want to apologize for writing a dumb entry, but then it's like, hey, this is my blog, I can write whatever I want, right...?
Comment! (0) | Recommend!
waetehkaegyhkl;kgahagh;adgf
aheehaewatwuhdvanjsdfahkl;waethoqtghoadsfbgamhgahweathi haxhhargrsghioawetu'agh;dbha;hdfhafh;iodgahio;adghh;aeghdga
;hadfhhio;adfhfhio;dgahio;adfh;hiadfhh;idagjiodga;hiarg;hzdbbh;gad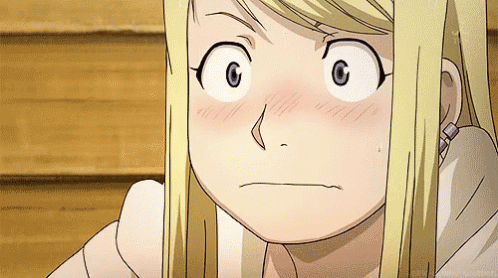 MY BODY WAS NOT BUILT TO WITHSTAND SUCH FLUSTER
Comment! (0) | Recommend!
Well, things these past few days have been going in a very different direction than I expected. I'm having fun, I'm feeling good. No appetite, but I'm generally satisfied with my weight and such. Kind of had to force myself to eat today, but at least I ate more than pure junk. Yesterday I kinda just had junk and a Clif bar. Hopefully we can go grocery shopping soon so I have things to eat. There's so much food in this house and so little I ever want to eat. Just feel like having some fruit... that seems really nice.
I have a dentist appointment tomorrow! Hopefully everything checks out okay. Hopefully they don't tell me that the freckle on my lip looks weird and I should get checked out for cancer. They seem to tell me that every other time I go.
My best memory of going to the dentist was during my senior year of high school, after we had a presentation in Physio about the horrifying things that can happen if you don't maintain good oral hygiene. It freaked me out so much that I religiously flossed for months after that, and when I went to the dentist, they told me I had "textbook healthy gums." Every time I have a dentist appointment I secretly hope they'll be proud of me for doing a good job keeping my mouth in shape, but it's never happened again. T_T
Ahhh, Jens Lekman, always so great.
"Your Arms Around Me" by Jens Lekman.
I miss my dad. He's on a bike tour and I don't know when he's getting back. His goal is to bike to Florida from California, and I don't think he's even halfway through Texas right now... In one of our last sessions, I was telling my therapist about how I was worried about my dad and how I didn't want anything bad to happen to him on his tour, and she just said "You love your dad." And I mean, yeah, I don't think I've said it since I was little, but yeah. It feels weird to say, but yeah.
It feels kind of weird to say I love people, and it has felt weird since I was a kid, but I'm opening up to it and I feel like I love my friends and stuff. I remember being 18 and feeling super distraught because I wasn't sure what love was and none of the definitions I found seemed to make any sense to me. Like, I remember something that said you know you love someone when you care about them more than you care about yourself, and I was like, "but I care about everyone more than myself, I don't like myself. Does that mean I love everyone? That doesn't seem right." Unsatisfying definition because it fluctuates based on your level of self-esteem and self-regard.
I don't really have any more to say about that at the moment, I'm just going off on tangents because it's late and I should be going to bed but for some reason I'm still up gah.
I like a boy and it's got me all flustered aaah
Comment! (0) | Recommend!