Mood:
Tired and happy overall
I know it's late, but I feel like writing before I go to bed.
My dad sent me an email with a lot of cute pictures and these are my favorites.
I just want to hug them all!
My sister is going to pick me at 9am. So what am I doing up? lol
I'll write more later.
Plugs:
Silver-dot-
,
cKybayside
,
The-Muffin-Man
,
Mr. Fabulous
,
Kuri
,
ikimashokie
,
invisiableinkling
Comment! (33) | Recommend! | Categories: Other [t]
"I can't live life in fear of some 'what if'." Clair Bennet - Heroes
Mood:
Happy
Listening to:
AFI (again)
Here's something interesting! My dream car!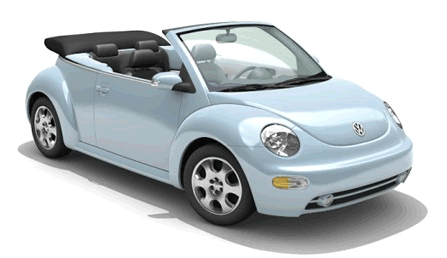 Isn't it cute!!!???
It's a lighblue volkswagen convertible beetle. I love it!!! *hugs it* I wish I could afford it.
Joel took me to buy my minutes late last night, so my phone is safe.
I'm shocked that I got 10 bonus mintues for adding more minutes. I thought I wouldn't. So now I have 180 minutes. =O I'm happy now.
That's all. I shall reply to comments later.
Plugs:
Kuri
,
thaitanic
,
invisible
,
Jinaiah
,
thisdisease
Comment! (9) | Recommend! | Categories: Other [t]
"I can't live life in fear of some 'what if'." Clair Bennet - Heroes