Tuesday. 4.5.11 11:33 am
It's finals again :(
When will this misery end?!
Well, news!
Officially got a thesis position in the visual development lab for next year chyea.
Temporarily deactivated my facebook for exams and surviving, which I am very proud of, which is sad and scary, considering how much control the internet has over me.
I am embarrassed to admit, but catch me on Twitter: twitter.com/marletter
Finally found a new place to move into, which is better and badass-er (Pardon me, Grammar police). Story here: my current landlord gave me such last minute notice that he was not renting next year, which sucks for me because I was in the middle of midterm crunch time and who the hell has time to look for houses in April, when everything good was probably gone? Thank God for friends and second-degree friends who helped me out.
Watched Tampopo (1985) for the first time. Hilarious food porn. HIGHLY RECOMMENDED MOVIE!
Last song syndrome: Interpol - Obstacle 1
Comment! (3) | Recommend! | Categories: it\'s exam time once again [t]
In the Middle of Reading Week
Thursday. 2.24.11 1:15 am
Currently:
Reorganizing my MP3s. Awful awful work.
School/ My only life.
It's supposed to be my break but I'm still doing schoolwork.
I AM SO SICK OF THIS STUDENT LIFE! ARGHGH
On a more positive note, I got a thesis position for next year and a volunteer research position in a lab that I didn't even think I would get. Yay me!
Sometimes, I'm amazed at how I underestimate myself. :-/
Skins.
Very tame vs. the previous seasons.
I just started watching Season 5 and I didn't really get into it until the "Mini" episode. The devirginization is just so emotionally moving. Possibly the most real issue in Skins I've seen.
No favorites yet. Starting to be annoyed by the innocent ballerina character.
Thoughts?
Hustle.
Another British show I intend to watch.
Recommendations?
Dubstep.
Stumbled upon Mt. Eden on Youtube via Cragga's Please Mr. Postman Remix. Presently in my playlist. It's a 'Love it or hate it' thing.
Thoughts?
tumblr.
Just got on tumblr.
Interesting.
marletter.tumblr.com

Chai tea latte.
How did I live without you?!
And Vanilla Rooibos too!
I love making the frothy milk :)~
As an aside, bought a cheapo Moka pot and it died the first time I used it. LOL Never again.

Summer plans.
Yes, I know it's still "winter" but I have sooooo many things planned for the sunny days to come :)

Comment! (0) | Recommend! | Categories: how fun [t]
Friday. 1.28.11 8:58 pm
Why hello there, Nutang. Want some candy? ;)
OK, creepiness aside, here's some stuff I'd like to have in my house. Sure they might not be classy and mature but who wouldn't want these in their house?!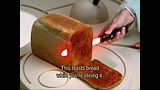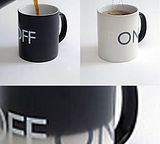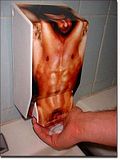 Yes, the soap dispenser is NECESSARY. LMAO
And who remembers Ninja Cat? :D
On more serious matters, I want a Scottish fold cat D: So cute it hurts.
Comment! (4) | Recommend! | Categories: very boring title lol [t]
Not all Canadians like snow
Tuesday. 1.11.11 11:40 pm
QUICKIE!
Wishin' for a Snow Day tmr.
I have never had a snow day in all my three years of University. Damn you, education!
Wednesday is my busiest day too. Damn you, night class!
Random pic of Hamilton taken today (courtesy of The Weather Network enthusiasts):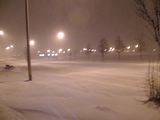 Comment! (2) | Recommend! | Categories: i am praying for snow [t]