Wednesday. 12.20.06 8:47 pm
Don't log in to Nutang that much these days...

Hooked on Friendster where my friends back home msg me errday :D
Add me if u want: www.friendster.com/cyberkiss

I still ♥ you, NUtang. :)

Merry Xmas, Nutang-ers! :DDDDD
Comment! (4) | Recommend! | Categories: friendster [t]
Saturday. 12.16.06 9:18 am
1. YOUR REAL NAME
|| marlette joy ravelo

2.YOUR GANGSTA NAME: (first three
letters of your first name then add -
izzle)
|| marlizzle XDDD

3. YOUR "FLY Guy/Girl" NAME: (first
initial of first name, first three of
your last)
|| Mrav whooooa

4. YOUR DETECTIVE NAME: (fav color and
fav animal)
|| sunset abysinnian

6. YOUR STAR WARS NAME: (the first 3
letters of your last name, first 2
letters of your first name, first 3
letters of mom's maiden name)
|| Ravmacem Hahaha

7. SUPERHERO NAME: ('THE'plus favorite
color, favorite drink)
|| The Sunset Red Horse Hahaha

8. IRAQI NAME: (2nd letter of your
first name, 3rd letter of your last
name, any letter of your middle name,
2nd letter of your moms maiden name,
3rd letter of you dads middle name,
1st letter of a siblings first name,
last letter of your moms middle name)
|| Aveemmn

9. STRIPPER NAME: (the name of your
favorite perfume/cologne)
|| Bitch

10.WITNESS PROTECTION NAME: (mother'
middle name & father's last name)
|| Cempron Ravelo
Comment! (4) | Recommend! | Categories: names [t]
Wednesday. 12.13.06 6:11 pm
I hate my English teacher!
She doesn't know how to teach at all! What kind of teacher doesn't know how to spell "volcano"? And what kind of teacher spells Rolls-Royce wrong!? O.o
Not to mention her incessant calling us retards
&& her obssession with death...
i.e. She killed Little Mermaid and Santa Claus and turned Little Red Riding Hood into a criminal. O.o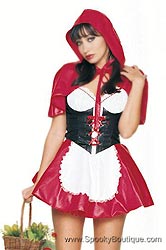 But still... this is the teacher who taught me to always write my name and address on my arm before getting stoned
...and the teacher who released the bloodlust in me as i threw paperballs at my fellow classmates........
...No....
....I can't be...
....i can't be possibly mad @ her, rite?....
I ♥ my teacher.
Lmfao!!!!!!!!!!!!!!!!!!!!!!!!!!!!!
Comment! (7) | Recommend! | Categories: death [t], obssessed teacher [t]
Monday. 12.11.06 10:17 pm
I have decided that I will hate Death of A Salesman. Forever.

I know. I just KNOW that i failed that quiz!!!!
How was i to friggin know we were gonna be quizzed when all i was thinking about was that damned essay!? And my retro car sketch?!




Now i gotta get drunk && stoned to forget that crap...
*scribbles name & address on arm, grabs a bottle of beer & a bag of weed, and then speeds off to nowhere*
REPS TO THE PREV ENTRY:
JMC: Plainly put, teenagers shold rule the world. Bow.

The-Muffin-Man: I know, eh. I envy the kids with uber-cool parents. *sigh*

Silver-dot: You?! Not GOOD?! lol jks

renaye: Lol that's what i'm tryin to do too. Still befriend people even if the 'rents don't like them.
Comment! (2) | Recommend! | Categories: english [t]