Saturday. 9.11.04 9:26 am
sometimes.. its is not worth to b angry.. when u r angry wif somebodi, tht person might also b angry or busy wif other tings..no matter wat.. there must be a reason for him/her to not do wat u expect him/her to do.. dun jus point fingers.. dun just assume tht person is an a** becoz he/she didn do wat u expect.. n obviously gettin angry will make ya lose ya cool.. cant tink properly n make ya grow old..
BUT it is always beta to prevent misunderstandings.. nobodi can understand ya thoroughly.. dun bame others if they dun understand ya.. blame it coz u expect too much fr ppl.. they r nt obligated to understand ya.. b glad tht they had at least tried to.. coz it's the heart tht counts..even if they haf misunderstood ya..
-from chelle's blog
hmm... this wasn't directed at mi but i shall try
Comment! (0) | Recommend!
Saturday. 9.11.04 4:38 am
try this game!
bloody difficult..aim to achieve max level for all components.. there's a certain sequence.
and this game
..aim to build the tallest stack of tree monsters.. click the blue lighted thingys.. where u click affects how straight the tress are.
this is as far as i got before i got seriously pissed off, click on the pix to go to the game: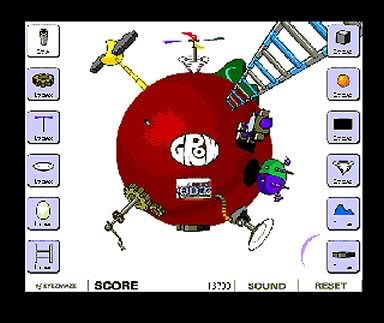 challengers?
Comment! (1) | Recommend!