Tuesday. 2.24.09 1:13 am
To: All Staff,
As you know, the realities of the downturn have hit home and I am forced
to introduce the following cost-cutting measures to help shore up our
beloved company. I know you will understand that the pain is temporary
and the gains will be there for all of us to reap when the company comes
through these difficult times stronger... and ready to ride the next big
wave. So with immediate effect, all staff will be required to adhere to
the following:
a. The cups on the two vending machines are to be recycled.
Annabelle has already sterialised them.
b. Sabbatical leave: Executives booked for New York will now go to
Kukup in Johor Bahru instead. Senior executives can go further - up to
Yong Peng.
c. Our chalet lease in Pulau Ubin has ended. However, as the
management takes a keen interest in staff welfare, we have arranged with
Francis (from Admin Dept) to rent out one of his rooms at Blk 923, Pasir
Ris Drive. His flat was chosen for its proximity to the sea and you can
still see Ubin from the window.
d. Entertainment claims: Staff will be required to go for a 30-min
demonstration by Raj from Finance Dept, who will show you how to withdraw
your credit card slowly from your wallet (58 secs), so that others at a
business lunch will inadvertently beat you to it when the bill comes.
e. The Valentine's Day white chocolates (Deluxeur) which I gave out
in January : Those of you who have yet to open the box, please return
them expiry date: Dec 2009)..
f. Monthly Best Employee Award : The $1000 cash award will now be
replaced by a box of Deluxeur white chocolates.
g. Annual Best Employee Award : The 14-day Disneyland/Hawaii tour
and solid gold Rolex Oyster watch will be replaced by TWO boxes of
Deluxeur white chocolates.
h. Medical: The Oxfordshire- Hopkins Medical Group will no more be on
our panel. Annabelle will give you the address of Hong Tong Hong Medical
Hall in Sungei Road. Bring you company pass for a 10% discount.
i. Country Club Memberships : Senior executives must return their
membership cards to Annabelle, who will then register your name with
Bishan Community Centre.
j.. Transport Allowance : No reduction of rate! However, it will be
paid on alternate months.
k. Gifts for clients : New choices. The Bohemian Crystal list will
be replaced by the one from 7-eleven.
l. Annual Dinner & Dance : No change (March 20, yay!), but the venue
is switched from The Ritz-Carlton to the void deck of Annabelle's flat in
Ang Mo Kio Avenue 10.
m. Bonus : This time, staff welfare comes first! Instead of the
usual amount, we raised it up to $2 million. Each employee will be given
a Singapore Sweep ticket. The draw is on March 5.
From: Chief Financial Officer
Comment! (2) | Recommend!
Wednesday. 2.18.09 9:33 am
Its is quite unfortunate that my bf has such a gf who firstly hates gift shopping, and secondly doesn't have a lot of patience. Hence resulting in a situation whereby his gifts are generally hurriedly bought and lacks creativity.
so this year i decided that the poor guy should deserve better than my half hearted attempts at gift giving. This year i'm gonna make me a real present, one that actually takes time to do. well sort of. ahem. cough cough.
ANYWAYS!
I decided to get him somethings absolutely essential for Vdays since time immemorial. Chocolates, Roses and Champagne! tadah!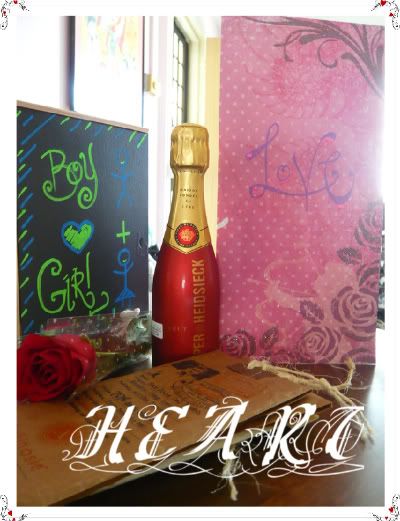 *unabashed* very original right?
Pretty?
I drew the words and pictures, decorated the box and made the chocolates and made a hand made card and.... and ... and.... it took me two nights to find affordable champagne glasses (Daiso is the best!)
To further show off my "heart"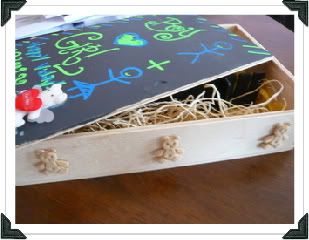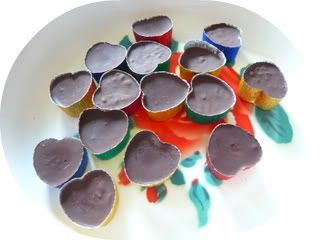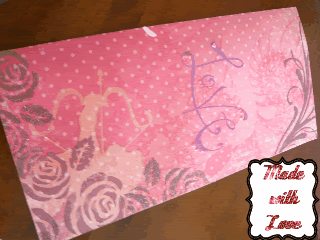 now after showing off my *ahem* hard work
guess what did he get me?
I never would have guessed in a million years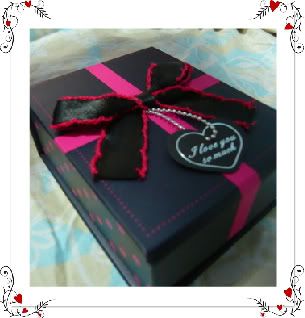 not bad eh? he knows enuff to get a pretty box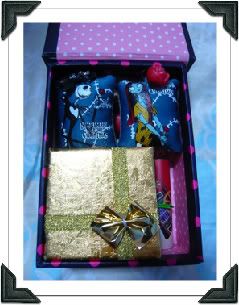 Nightmare!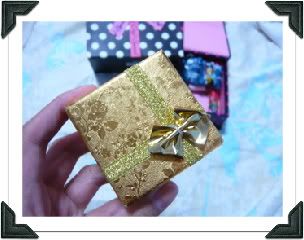 ehhhhhhh?
*gasp*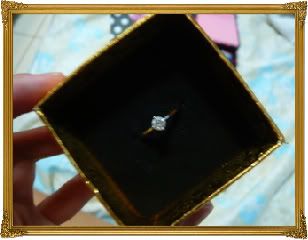 you can't see me, but I'm amazed
eh.. cannot blame me right? the bf is not the brightest when it comes to buying me stuff
I'm not disparaging, its real. That's why Lindy is laughing her head off all the way through lunch and back to office she was still pretty amused.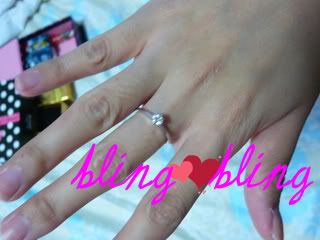 I know what you are thinking. No.This is not a proposal. Quit asking me when I'm getting married. and No i am not gonna die a lonely old woman in a govt issued old people.. ahem excuse m.. Senior Citizen flat. I'm sure everyone has enough worries of their own, so its alright, you can don't worry about my long term future. Thank you very much.
dinner
Sun with Moon Jap restaurant at Central
foie gras with beef and side dishes.
erm ya he ordered the same. knowing i like foie gras.heez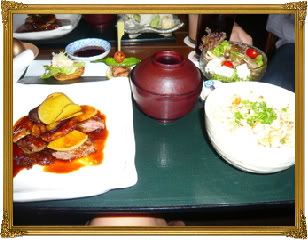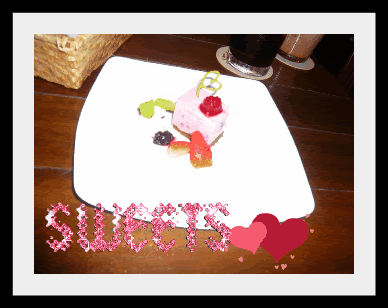 my single purple rose. gorgeous colour right?
comes in a chiffon like wrap ard.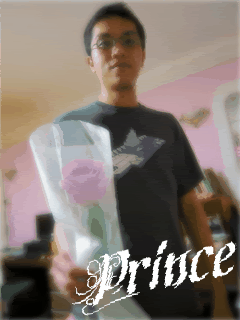 my champagne!
cheers!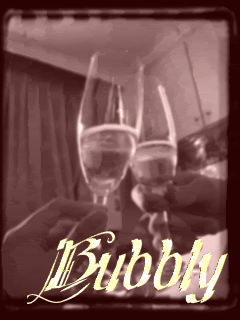 Comment! (0) | Recommend!