Wednesday. 10.27.04 6:59 am
Back from CF. i think i survived it. wasn't so bad.. but den again, who is to say? haha... good thing is.. the last chap which i did not study, din come out. whaha! hengz sia.
so now, i gotta start tml for FIA, Fixed Income Analysis le. which is more bonds! hurray! bonds are so much FUN, FUN FUN!! O the JOY of doing FIA!
as if.
gotta find some kind soul to recite to mi the lect notes, fill in the blanks notes. think i din go fer lesson. haha! have not been paying attention from the last CA.... anywayz, am determined to get a decent grade for FIA. will not disgrace myself over calculations. my maths sux but thats not gonna deter mi!
*determined stare*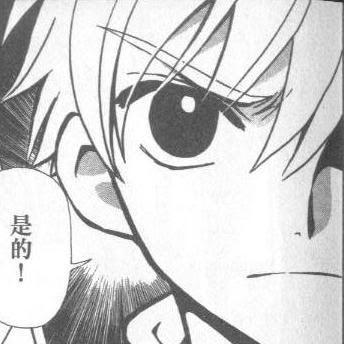 the one i'm most scared of is EA. haiz. totally no idea what is happening in EA.
received our proj grade some time ago le. Got a suprisingly (w consideration to highest being kev and hock's grp=80) good grade despite the fact that out of 3 pages, 1 and a half pages of my report is filled with rubbish numbers. the other 1 and a half is filled with B***S***. whew! T was grinning till his eyeballs totally disappear liao~ haha~ guess this was where our effort and deceased brain cells paid off.
going to bathe and slp le~ nites all!
Comment! (0) | Recommend!
Tuesday. 10.26.04 11:39 am
hey hey~ just got back. its 12.40am now. whaha~ finally got to watch New Police Story. I know that movie is so damn old le. finally got around to finding a sponser to watch the show, namely, my uncle. so this turned into a family outing thing which i can't get out of despite the lousy timing.
Weird... tml's the exam and i'm not that concerned. i haven't even finish studying the last chap. bah~! dun care. Just read Koban's entry. Can't believe that pple still memorise the entire lect notes and tut and god knows what. Heez. Not refuting the fact that thats the confirm sure fire way of scoring, but how to take it siazz... memorising.. massive waste of brain cells! Brain cells should be put to greater use- like planning for after exams activities. haha. Memorise le.... den what? got use meh? after the exams. but den again, i'm no A student. so plz dun listen to mi bullshit.
my sis has finally got out of the bathroom. gonna slp soon. Nitez and good luck to all whu are examined when morn comes along!
Comment! (0) | Recommend!