Daily Hip-Hop News:Master P Pens Hurricane Katrina Play, Takes It On Tour
Wednesday. 8.30.06 7:06 am
Tuesday - August 29, 2006 by JaneƩ Bolden Master P New Orleans native, Master P, has recently penned "Uncle Willy's Family" a hip-hop gospel comedy play about one family's post Hurricane Katrina experience. The play stars comedian Terry Miles as Vietnam veteran Uncle Willy, who takes in several members of his extended family when their home is destroyed during Hurricane Katrina. "The moral of the play is put your trust in God, believe in your family. Nothing is impossible. Use hard times as an opportunity to grow," Master P told Yahoo!Music. Clearly the rapper, who was raised in New Orleans' 3rd Ward Calliope Projects, is putting this belief to practice. Master P, whose real name is Percy Miller, appears as an actor in the play, as does his son Romeo and his brother Silkk the Shocker who both rap as well. Master P also credited the success of Tyler Perry's Madea franchise for building up the gospel theater audience. "Madea opened the door, and there hasn't been another character who could stand on his own. This is a great opportunity to open up a lot more doors for other people to have a play based around a character," Master P told Yahoo!Music. "Uncle Willy's Family" is scheduled to go on the road touring the Gulf region during early September. The play is scheduled to visit Meridien, Jackson and Greenwood, Mississippi in addition to Beaumont, Texas. Additional performances are expected in New Orleans, Houston, Baton Rouge, Atlanta, Los Angeles, Chicago and New York. For more information about "Uncle Willy's Family" please visit: www.unclewilly.com. In related news, Master P is also planning to begin casting his reality TV series next month. The show "America's Next Hip-Hop Stars". Snoop Dogg, Romeo, Paul Wall and former BET personality Free have been tapped to judge the competition on the TV show. Those interested in trying out can register at the official website for the series.
Comment! (0) | Recommend! | Categories: hip hop news [t]
Update: Dem Franchize Boyz' Parlae Gets Drug Charges Reduced
Wednesday. 8.30.06 7:03 am
Tuesday - August 29, 2006 by JaneƩ Bolden Dem Franchize Boyz Dem Franchize Boyz member Parlae, and six others appeared in a Fulton County courtroom yesterday for a plea hearing, only to have their charges reduced. As SOHH previously reported, Parlae (whose real name is Maurice Gleaton) was arrested along with seven other men at an Atlanta recording studio this June when police searched Making Big Moves Entertainment and discovered several pounds of marijuana. Yesterday, August 28th Parlae appeared before Judge Thelma Wyatt Cummings Moore at his plea hearing, which had previously been rescheduled from an earlier date. When the defendants' charges were read they had been reduced from drug trafficking to the charge of possession with the intent to distribute. "The crime lab responsible for weighing the drugs has determined the amount of drugs recovered was below ten pounds," Parlae's attorney Ash Joshi told SOHH. "The change in the charge is significant because trafficking carries a mandatory minimum sentence of five years but the new charge of possession with the intent to distribute carries no minimum sentence." The case will also be moved to a new judge (Judge Craig Shwall) because fellow defendant, Making Moves Entertainment CEO Anthony Blalock (who was the target of the June 13th police search warrant) has another open trafficking case from a previous arrest. Joshi told SOHH that it's possible the courts may decide to charge Blalock separately from the other six defendants but either way Parlae probably will not have to report back to court for another three to four weeks. Joshi expects the case will go to trial within the next month and a half. Parlae will be returning to tour with the rest of Dem Franchize Boyz on their Up Close and Personal Tour this Friday, September 1 in Virginia Beach, VA. The remaining dates of the tour are listed below: 9/1 Verizon WirelessVAVirginia Beach,VA 9/3 Alltel Pavilion Raleigh, NC 9/4 Boutwell Auditorium Birmingham, AL 9/7 American Airlines Arena Miami, FL 9/8/ Ford Amphitheatre Tampa, FL 9/9 ChastainParkAmpitheater Atlanta, GA 9/10 Verizon WirelessNCCharlotte, NC 9/12 Germain Ampitheater Columbus, OH 9/14 FedEx Forum Memphis, TN 9/15 UMB Bank PavilionMOMaryland Heights, MO 9/16 DTE Energy Music Theatre Clarkston, MI 9/17 Charter One Pavilion Chicago, IL 9/21 Verizon WirelessTXSelma, TX 9/22 Cynthia Woods Pavilion The Woodlands, TX 9/23 Smirnoff Music Centre Dallas, TX 9/24 Verizon WirelessKSBonner Springs, KS 9/28 Gibson Amphitheatre Universal City, CA 09/29 Verizon WirelessCAIrvine,CA 9/30 Cricket Pavilion Phoenix, AZ 10/1 Journal Pavilion Albuquerque, NM 10/6 Sleep Train/Chronicle Pavilion Concord, CA 10/8 Sleep Train Amph. (Marysville) Marysville, CA
Comment! (0) | Recommend! | Categories: hip hop news [t]
LOOKING FOR BEATS? HIT THIS PERSON UP
Wednesday. 8.30.06 6:52 am
-- D.A. has that SPACE AGE CLAP music http://www.myspace.com/daonthetrackman
Comment! (0) | Recommend! | Categories: MUSIC BUZZ [t]
LEAVE ATLMUZIKFANZINC A VOICE MESSAGE
Wednesday. 8.30.06 6:43 am
IF YOU WANT TO LEAVE ME A MESSAGE TO JUST SAY HI, ASK ME QUSTION OR ANYTHING. PLEASE LEAVE ME A MESSAGE ON MY VOICE MESSAGE NUMBER AND I'LLGET BACK AT CHA. 708-336-4590
Comment! (0) | Recommend! | Categories: LADYCHI [t]
Wednesday. 8.30.06 2:00 am
Life tries to get the best of you just stand strong. One day things will be okay, so remember to stand strong. Always hope for the best, and stand strong. Don't ever give up just stand strong. Life is made for you to stand strong, and go throught some pain but if you stand strong you shall survive so remember to always stand strong no matter what. THIS IS TO BE PUBLISHED IN THE INTERNATIONAL LITERARY OF POETRY BOOK I JUST STARTED WRITIN' THIS NEVER THOUGHT THAT THEY WOULD ACCEPTED IT.
Comment! (0) | Recommend! | Categories: POETRY [t]
Air Max 90 Premium "Rejuvenation Pack" (white / green bean / black)
Wednesday. 8.30.06 1:45 am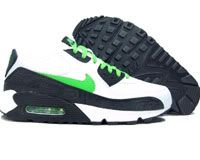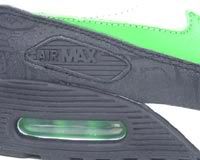 Name: Air Max 90 Premium "Rejuvenation Pack" (white / green bean / black) Brand: Nike Stock # 313521-131 Nike shoe seller, Nike shoes Size: Men sz 8, 8.5, 9, 9.5, 10, 10.5, 11, 11.5, 12, 13 size changes daily (click Refresh button or F5) Price: $129.99 All shipping comes with insurance, online tracking & shipping box. Note: Nike Air Max 90!! Classic Nike Shoes. The Nike Air max 90 is one of Nike's most successful shoe that has been reproduced over 13 years!! *Special 3M reflective pattern!!
Comment! (0) | Recommend! | Categories: SHOES [t]