Friday. 3.2.07 4:08 pm
I plan to go to Las Vegas during spring break. I finally got approval from my boss to take my vacation! Whoo Hoo!
Flamingo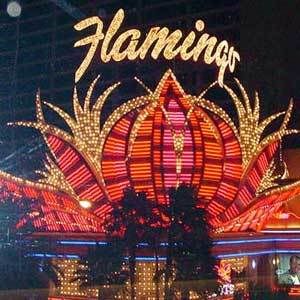 Aladin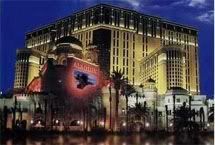 I am still trying to decide between two hotels, The Flamingo or Aladin??
Does anyone have any information on either hotel that might help me to make my decision?
Comment! (5) | Recommend! | Categories: las vegas [t], aladin [t], flamingo [t]
Thursday. 3.1.07 7:50 pm
The day is over and I need a massage! That is all I can say because I am soooo tired!
Comment! (7) | Recommend!
Thursday. 3.1.07 11:24 am
To relax I like to read tech news or trash about the celebrities. I know sounds pretty bad huh? Well, while reading
Engadget
I stumbled across this....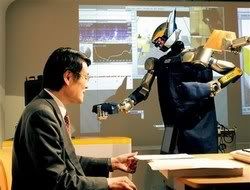 At the University of Tokyo they have created a humanoid robot to assist with the elderly.
"Researchers at the University of Tokyo are crafting more lifelike and more agile servant bots nevertheless. In an effort to create a tactical team of droids ready and willing to serve the aging population of Japan." (http://www.engadget.com/)
These droids will do simple tasks such as cleaning, doing the dishes and pouring tea.
I dont know but does this sound like the movie iRobot to anyone? I am afraid that one of these days, this simple invention is going to turn against us. Maybe it is just paranoia.
Comment! (8) | Recommend! | Categories: humanoid [t], robots [t], droids [t], tokyo [t], engadget [t]
Another day another dollar
Wednesday. 2.28.07 9:06 pm
mood:
exhausted
Today was the scholarship application deadline. You know, you give people 3 months to apply, they STILL apply within the last 3 hours. In the last 24 hours I received over 100 applications. I the last two hours I received 46. Each one needs to be put in manually. Yes, that DOES mean, one by one. I am so fricken tired I can't even see straight. I have not eaten, drank water or nothing. I feel like I am on SURVIVOR. ha ha!
Anyhow last year we only received and processed 600 applications. I really busted my a$$ then to process them all. This year we received 1450!!! That is just as of 6pm. The deadline is midnight tonight. So, we just may come close to 1500. That is more than double from last year! No wonder I am so tired!
I am suppose to be at school tonight reviewing for a mid term exam but I am just sooooooo exausted. I cant even spell right. Shhesh!!
Comment! (7) | Recommend! | Categories: el camino college [t], survivor [t], deadlines [t]
Wednesday. 2.28.07 2:13 am
Ha ha ha... I found this bag with chocolate covered pretzels and some brick candy in it. There were two bags so I thought one was my son's and the other was my daughters. So, I readily helped myself. It is about 11pm and I figured I had some time to relax. I am reading blogs on nutang and helping myself to these pretzels. They were so good I just happened to say, "wow, these chocolate covered pretzels are good." My daughter shouted!! "Mom! What are you eating!!?? I made those! They are for my friends! They are expecting to eat them tomorrow.... what did you do??"
Well, in all my embarassment what could I say.....??
Comment! (3) | Recommend! | Categories: changbang [t]
Tuesday. 2.27.07 7:35 pm
Does anyone follow American Idol? I have been off and on. I like to usually wait until they make it to the final 8 then I start watching.
Well, I was talking with a co-worker and it appears that one of the Idols may be kicked off the show.
Antonella Barba
is accused of taking nude pictures and doing porn videos. Fox cable did a little excerpt on it and it had videos of her giving oral sex.
Well my personal opinion on it is that, "Yes. this IS scandalous." If you are going to be famous things like this WILL surface. It is just unfortunate for her since she is enjoying her Idol experience but this ride is just about over."
Comment! (6) | Recommend! | Categories: American Idol [t], playfuls.com [t], nutang [t], antonella barba [t]
Tuesday. 2.27.07 12:39 pm
I have been surfing other blogs and using blogmad quite a bit. While on blogmad I saw a blog that I liked. It was called templar knight. I contacted him in the chat box and asked how I save him to my favorites in
blogmad
. He said, "just BLOGROLL me." Ok, what the heck does that mean???
I surfed the web and found something called
blogrolling.com
. You can place links of your favorite blogs in there and then copy and paste the code into your left side module. I use it to visit blogs that I really liked reading to check for updates from time to time. It works out really great. The funny thing is, I still have not blog rolled templar knight. ??
Comment! (5) | Recommend! | Categories: templar knight [t], blogmad [t], blog [t], traffic exchange [t], blogroll [t]
Monday. 2.26.07 10:37 pm
As some of you may have already guessed, I am a 24 fan. I like the show because of the action, intrigue and Jack Bauer. I like his character and how he NEVER dies!!! I also think it is so ironic how he always shows up just in time to save the day.
I am surprised that the show was not nominated for a golden globe award but Greys Anatomy is a good show too.
I am thinking of changing my theme and changing my style of blogging. I want to blog about my point of view and how I see things. Anything from news to pets to shoes to... you name it! "Perception" is the key. Everything depends on the eye of the beholder. What I see may be different from what you see... Sounds interesting enough for me. Therefore I will be working on a new page.
Comment! (9) | Recommend! | Categories: Jack bauer [t], golden globes [t], greys anatomy [t]