Thursday. 5.14.09 12:10 pm
its sale season!!!
I spent close to 500 bucks today. yeap, just today. its been ages since i so thoroughly let myself go shopping.
To justify myself of the 500, 170 was for the sun glasses. everyone knows u should get good sunnies. u din know? well i got conned by lindy too. lolx
its agnes b tho, one on my faves so i shall forgive lindy.
60 was a wallet for my D, whose wallet looks quite worn.
so that leaves 270?
and roughly 50 bucks for lingerie, well 2 wacoal bras and 3 women's secret bottoms
soooo
now we are down to 220.
so what can 220 get u?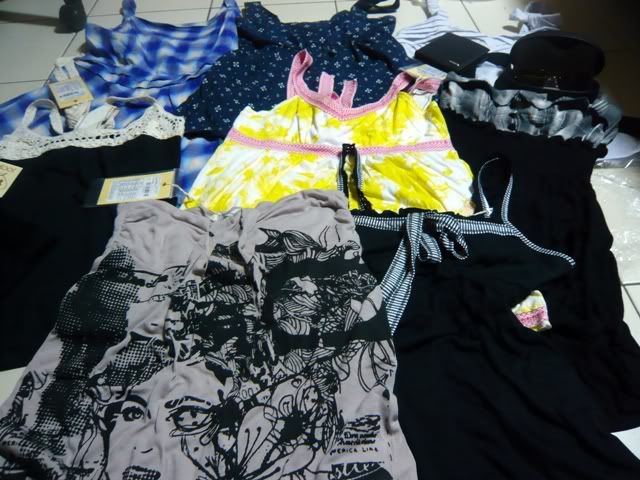 thats alot of stuff! 17 items in all incl the girly stuff, i counted!
here's a break down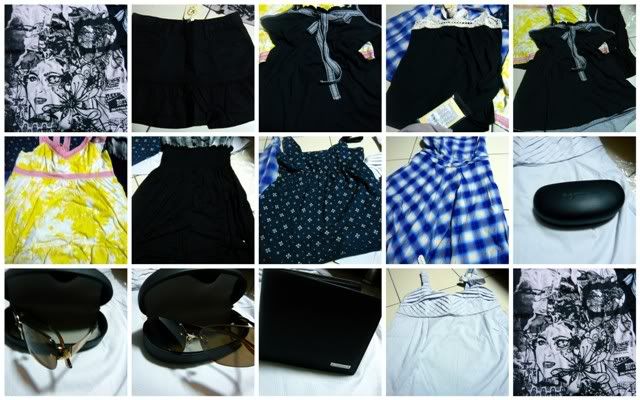 thats 7 tops, 2 dresses and 1 skirt! avg 22 per piece!
ain't I a happy shopper
at least until the bill comes....whahhaa
Comment! (0) | Recommend!
Saturday. 5.2.09 2:36 pm
In the words of jimmy logan, "I'm done"
Comment! (1) | Recommend!