Saturday. 4.9.05 10:47 am
Chelle did her class analysis! check it out!
i tried to write abt the past few days and my comp died on me.
so i decided to do this:
Your Inner European is French!








Smart and sophisticated.

You have the best of everything - at least, *you* think so.
I'm French! Fad i'm French! muahaha
I am worth $1,554,538.00 on HumanForSale.com
Comment! (0) | Recommend!
Wednesday. 4.6.05 11:06 am
last leg of the race.
after kenna tricked silly by Financial Planning, buanging Financial Market Rules Practices, am now left with massive calculation Portfolio Managment.
slacked the remaining day today.. lunch with mich, jaiyme, jana, aud, joan, lifen, ying ying and ben at
[email protected]
gossiped abt our yr3 pple, pri sch etc. concluded that i'm horribly deproving every step along the way. lol.
anyways,
9th April 2005 Saturday
Sentosa
meet Habourfront @ 11.00am

interested parties just turn up on that day. incl jana, ben(i doubt tho) plus typical crowd.

Lifen did this for me! so cute!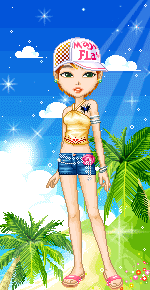 Comment! (1) | Recommend!