my co needs to understand
Thursday. 6.4.09 12:11 pm
spending 100k to contract a property agent and den cut cost by not ordering any more serviettes in the pantry? plain dumb
dumber yet
they decided not to move office afterall. smart move people.
=======================
from a website which i forgot to reference
About two decades ago, Jan Carlzon, then CEO of Scandinavian Airlines System, wrote Moments of Truth, a book about building a customer-service focused culture and the great business results that followed. His fundamental insight was that customers had many small initial interactions with a company, and if those went well, the customer developed a good first impression, which then carried over. By contrast, if these first contacts went poorly (e.g., no one to collect the bags or answer the phone), a bad impression was made and would persist. The lesson from Carlzon¡¯s wisdom, and our own experience at the Princesa Sofia: If you are going to cut expenses in a recession, do so in the ways that are the least visible and help ensure that the fundamental customer experience is unchanged to the greatest extent possible.
I checked in with travel agent Helen Land of Casto Travel to see if she concurred with this idea and ask what she had seen companies doing to cope with diminished demand. She agreed that the best hotels, restaurants, and airlines were doing things to maintain the highest levels of visible service, even as they cut costs in other places. So, some restaurants cut hours or closed on some nights but did not shut down completely. Some hotels had cut back the housekeeping staff and reduced personnel in other, less obvious places like management and the back office. ¡°[You want to] keep the tonier parts of the property going strong,¡± Land said, ¡°with great staff and maybe even ¡®specials¡¯ or ¡®happy hours¡¯ to further provide the guest with what feels like great service and great value.¡± She noted that Virgin Atlantic Airways had not laid off as many staff (proportionately) as competitors in order to retain their top service levels and maintain the airline¡¯s reputation ¡ª so it could come out of the crisis with its customer brand image intact.
The lesson: Not all cuts are the same. Management, which is invisible to the customer, seldom cuts itself, because no one thinks they¡¯re redundant. Meanwhile, small but visible expenditures such as newspapers, food, and customer-facing staff get reduced. The companies that will do the best are those that recognize their own particular ¡°moments of truth¡± ¡ª the small but crucial experiences that matter most to their clientele ¡ª and figure out ways to reduce costs that don¡¯t adversely affect these small but psychologically important customer interactions.
Comment! (0) | Recommend!
Thursday. 6.4.09 11:46 am
i look for things to blingify!
bimbo-like i know i'm bored and i dun really care
soooo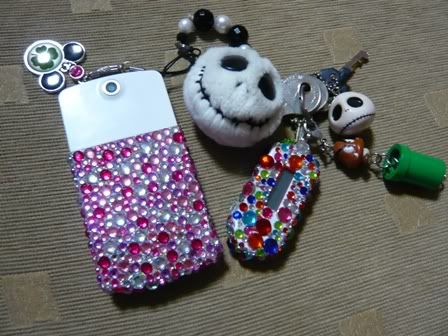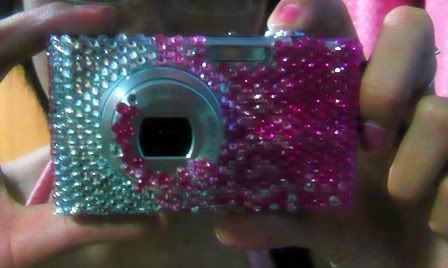 what else can i blingify? lolx
Comment! (2) | Recommend!