procrastinating doing my homework
Monday. 8.25.08 10:44 pm
lol so i figured i would blog :p
ummmmmmm today wasnt bad lol school is def making me tired.
went out with the brother to the mall afterward and got some clothes and stuff. then ate at taco bell :D so good!!!!!!!!!!
ohhhh and we have errrrrrrrrr oh yeah
a homecoming dance coming up lol i dont know if im going.
some girls get all excited about homecoming lol i will get excited when it is prom.
so other than my lamely boring life nothing new. umm oh and not talking to cass.
got into a fight and that is that.
now i think i must finish my spanish homework -_- erg
Comment! (1) | Recommend!
just update and some pics
Sunday. 8.24.08 7:36 pm
yep yep so i got an account on photobucket annddddd i decided to start putting a couple pics in my blog entries justt because its easier than explaining what i see.
lol just takes forever to load onto photobucket
haha so i saw this sign a while ago :p and it made me laugh
oh and this is my color hair lol well this is me :p but yeah its the best pic i could find with the color showing the brightest (bleck).







omg peppermint stick bought them at lunch when we went out to eat soooooooo gooooddd lol but they have so much sugar in them!!!!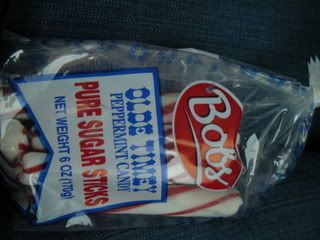 oh and if u look u can see a little black dot lol its an airplane i thought it would be an amazing day to fly in one because all the clouds looked so puffy and white.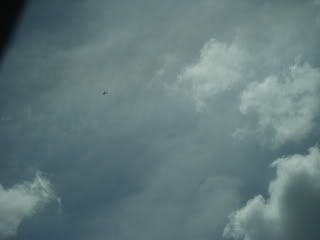 oh and the river it was pretty because it was starting to look stormy.
mhhhhhhmmmm
so i spent most my day in the car. we went to try to find a motorcycle for my mom and me to learn on. we didnt find one but we ended up going 2 hours up in north carolina lol.
going to do some medical terminology homework then bed :p
school in morning (yuck)
but o well cant change it :]
<33333
Comment! (3) | Recommend!
where the line can be drawn at obsessive.
Saturday. 8.23.08 11:19 pm
obsessive- excessive often to an unreasonable degree.
arent we all to some degree absessive about certain things?
let me give and example. girls in general (not all) obsess over every little detail when meeting a boy or being around a boy they like. Like their hair or their clothes or if there make up is perfect.
but how in the heck do u get off saying that i am obsessive with u!
o wait thats right because u decided to do it in a myspace bulliten u no spine jerk who should be shot for the oxygen and space u take up.
it is too bad now that we cannot even be friends. im sorry but my friends do not post lame bullitens ranting about me to 200 other ppl on myspace.
now then lol
my day has beeeen ok. worked and stuff. drove homeeeee Oh and i think im going to start posting alot more pictures on here lol i kinda miss taking photos of every little thing :]
Its so sad when u gain friends and then lose old ones.
<3
Comment! (1) | Recommend!
Thursday. 8.21.08 8:56 pm
ok so its not toooooooooo bad lol these are my classes in order. we have and hour and a half classes. soooo we only have four a semester and we have 2 semesters in a year.
1st block American history and constitution
2nd block medical terminology
3rd block spanish 3
4th block chemistry
i absolutly love my medical terminology class :D my teacher is awesome and the course is amazing!!!!!!!!
oh but i walked into my Amecrican history class this morning andd this guy sitting next to me was talking and all i hear is "fire-crotch" and they both look at me >:O!
i was so pissed!!!!!!!!!!!!!! (i have strawberry blonde hair)
man what jerks right!!!!!!!
i dont even know these guys!! i mean if it was a friend who i know was just joking then MAYBE it would be ok.
pshhhhh so mad
oooooooooooh and i drove to school :D hehe so weird but fun!!!!!!!!
<333333333
love you my nutanminions!!!!!!
Comment! (5) | Recommend!
the numbness of dissapointment
Tuesday. 8.19.08 2:30 am
comes in waves of just numbing sadness :[
not doing so great. lol can u tell?
we start school wednesday :[[[[ might help me to be around friends tho.
ugh i find that coldplay is my friend in my time of need lol
oh and love the song strawberry swing <3333 absolutly beautiful.
shopping again with mom tomorrow
andddddddddd might look at prom dresses :] would make me happier lol
so materialistic
ok ill just say one thing about him actual im going to say something to him (even tho he will never read this)
I just wish you would realize that we could be great together. No u realize that u just dont want a relationship. Which in my mind is silly because a relationship is where u start to find who u spend the rest of your life with. And we could be amazing <3
urggg ok now going to bed
love you my little nutanger-minions lol jk jk
Comment! (1) | Recommend!
upset very upset and aggravated (warning rant in blog)
Sunday. 8.17.08 8:27 pm
ok so first let me say i am the biggest idiot ever!
urggg ok so i was getting along fine with cass and all. And for some reason i thought i could change his mind and make him want a relationship. Right now he says he doesnt want a relationship and cant figure out his "feelings" (yeah i know total bs). So for some awful reason i got it in my head to wait and try and see if maybe we could work out.
and it seemed as if he kept giving me little hints of hope
and then saturday at work with shannon she got to talking to me. And i realized that everytime he talks about another girl it really hurts me. And everytime he smiles and hugs me it hurts me because i know that hes not "mine". yeah yeah yeah i know lame but true.
and of course i started crying at work. And i love shannon she really helped me and comforted me. So then i went home and talked to him. And pretty much I agreed that maybe we shouldnt be in a relationship. which exactly after i said it i regreted because i want to be in a relationship with him. I just want him to be in one with me too. I want him to want to work at making us work. I want the love and the attention and the understanding.
And all today every single stupid boy with brown hair at the mall made me upset and every stupid thing that reminded me of him made me think of him. And i cant talk to him because im so upset.
But in a way i dont regret saying it because i do believe i deserve the whole package of a relationship. And then i try to think of wanting that with someone else and i cant. And i have options too. I mean there are a few guys who have asked me out in the past month or so and ive said no.
but when me and him where talking last night. I mean he really hurt my feelings.
he said
"But I am just a phase to you right now."
"you are young and silly, and you can't make heavy decisions, or truely understand your feelings right now."
urgggggggggg tears again
ITS NOT FARE!!
then i texted jay and something is wrong with him. im going for a walk with him tomorrow. i love him to death hes a great friend and we used to date but we are really close like brother and sister.
ugh <3
o btw great crying song
"No air" by Jordin Sparks featuring Chris brown.
dont usually like hip hop but love this song
Comment! (3) | Recommend!