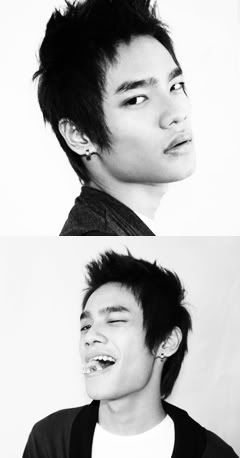 Beneath Inconsistency and Imperfections.

FOLLOW ME: http://twitter.com/Derrickweejh

people who kept complaining about why
can't they comment, which is because you
just have to type the first four code given.
hah i know its stupid but this is how it works!


Tuesday. 3.3.09 9:45 am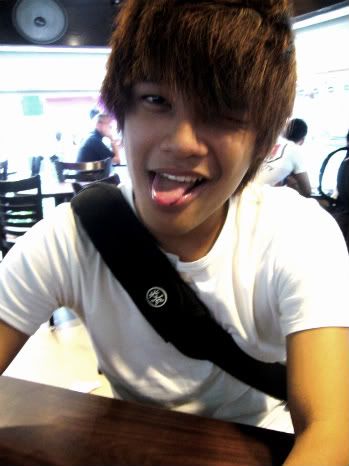 There will be a new blogshop opening soon. Stay tune for the Black Dog Store!
Comment! (4) | Recommend!
Monday. 3.2.09 10:27 am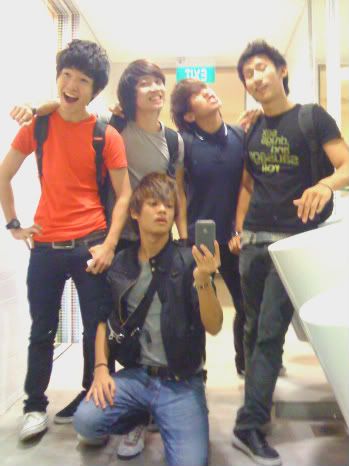 Where its at, i know karma's coming to pay me back.
i broke your heart in 30 seconds flat.
Now how did i, just how did i become that kind of guy?
To look at you and lie right in the eye.
My friend told me i'm that aint right.

im sorry, i didnt mean to break your heart.
We just cant throw the love down in the dirt.
You probably think that im a fucking jerk, cause the way i let you down it made you hurt.
Instead of thinking what could have been, why not move on, and start thinking about what will be?

Being happy does not mean that everything is perfect.
It means that you've decided to look beyond the imperfections.

Gym and swim today, got myself lots of terrible muscle ache.
Comment! (4) | Recommend!
Sunday. 3.1.09 7:03 am
Just a short and simple post. Gonna make this quick.
My Coke advertisment is out, but its hard to notice luh cause im at the back of the poster.
Anyway i've decided to start working out soon and that day will be tmr.
After class i'll be heading to the gym and probably swimming after that.
Alright my KFC delivery is here! Byeee.
i fucking miss my secondary school life. sighh
look we're all so naive and adorable! Spot me, i'm on the phone!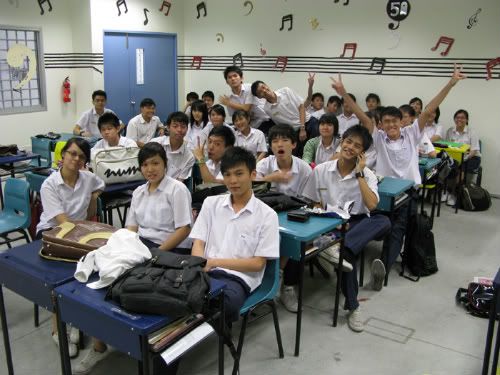 Comment! (4) | Recommend!
Wednesday. 2.25.09 3:28 am
i guess i need a haircut badly, my hair is super thick like a broom.
Unlike Liyun's new haircut, her sis said she looks cute with it. Awww
I wna keep my hair longer, but not thicker! Guess i'll just go and trim it off real soon!

See what i mean?
I wanted to post one picture of it. But i just cant decide, so i just post all luh.
Anyways, cant wait for the weekends. I've been staying at home these past few days.
Getting sick of it, makes me wna grab something to eat every sec.
I think i've walked into my kitchen for many couple of times.
This coming Weekend, i'll probably head down to Great World for dinner.
Havent step into Great World for such a long time.
Getting sick of town area.
Oh not forgetting Moive Marathon!

Anyway Antm cycle 12 will be out soon on the 5th of March i guess.
This cycle i think the models are much more hotter and better.
Unlike some models in the past cycle, super weird and freaky.
Cant wait for cycle 12 and soon i'll have Antm fever!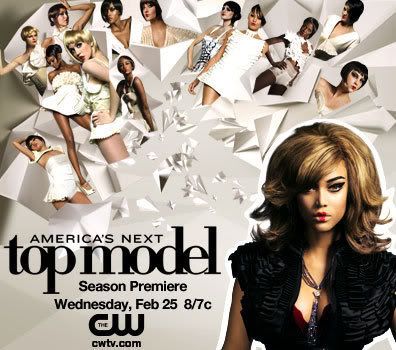 Times goes by, so slowly.
i'm straving..........
Comment! (2) | Recommend!
Tuesday. 2.24.09 11:21 am
My blog is currently is deep shit. Will fix it soon when i'm free.
Anyway here's something interesting.
CAPRICORN MAN
A man in this Zodiac will has a pair of round big beautiful eyes, a nice
structure jaw line. He is a good listener and can understand everything
easily and clearly. He can guess what you will say before you even say it.
He often shakes his head or touch his hair. He is a big built, but he will
tend to have a small ear. He tends to have a darker shade of hair and eyes'
color. He will likely have a short and strong neck, broad shoulder,
muscular, strong hands and grips. He has a shorter fingers compare to the
man of the same size and same height in the other zodiac. His hands can work
well at the same time can protect and care for his woman.

His height will be proportional to his weight. He will walk firmly and
always take a big long step. As he walks he will look around in caution with
no disturbance from his problems at present or in the past. He likes to
watch things built with fascinate and wonder about how it is done, so you
could see him watching a construction site and not get bored.

He is a good dancer. He is a careful person in instinct, so even at dance
floor, he will already have to know what in front or behind him before he
will take any steps.

Green is his favorite color. You will mostly see him wear green, navy, blue,
or brown. In all 12 Zodiacs, he is the one who can get the most satisfaction
from possession of beautiful thing, and cherish it as if it is very valuable
to him even it is just a crystal ball made in France.

It is his luck that he hardly has to chase after woman. They always come
themselves without his invitation. He likes to treat his guest in his house
than visiting his guest at their house. He does not like to be a center of
attention, so if you need his help, you have to look up for him. He lives
his life in stability and simplicity. Every decision made are already "Sure"
and carefully thought out. He will not do what he has been asked to do if he
is not interested in doing it. He acts casually but in reality, he always
doing things seriously.

Love will make him shines and you will see it in his face. He will not say
it out loud, you have to know it yourself.
Comment! (4) | Recommend!
Monday. 2.23.09 9:53 am
Celebrated Liyun's 18th birthday on the 21st of Feb.
Gathered some of her sister's friends and cousins and had dinner over at her place.
Her mom is a great cook i must say, same goes to my Grandma as well. Heh
About more then 10 of us decided to head out of the house.
Went over to Goldenmile cause they wanted to get into a place "thai disco" as they are still in the mood of thai!
But sad to say, not everyone brought their id, so we had changed plans.
Off to Boat Quay, we drank, 5/10, sing and go crazy.

Great to see everyone is enjoying the thrill and fun.
Hope you had a great 18th birthday my friend. Lets go club together someday! Heh.

Chocolate Fudge Cake we've bought from Secret Recipe.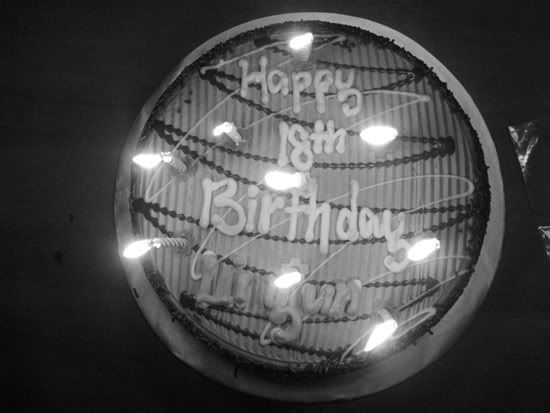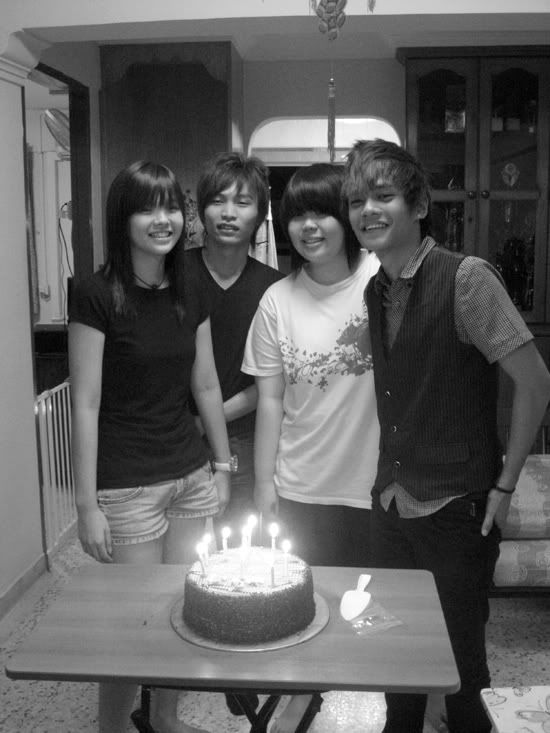 Got her this birthday card and also Angbao luh. LOL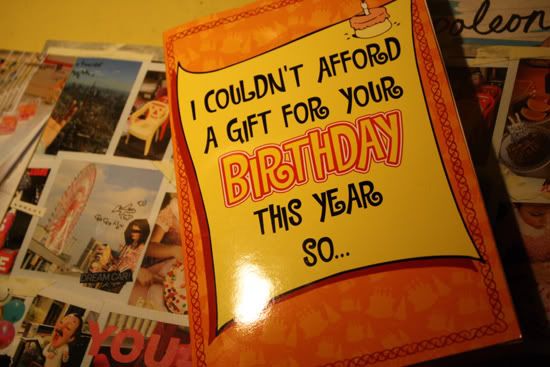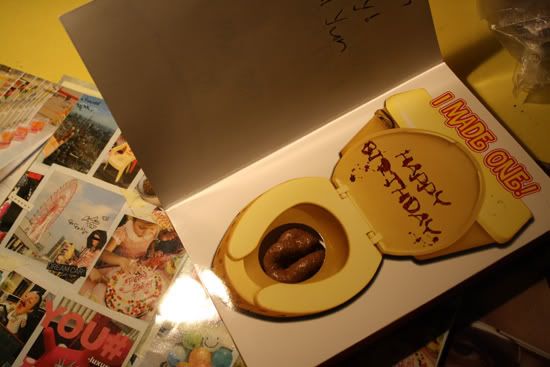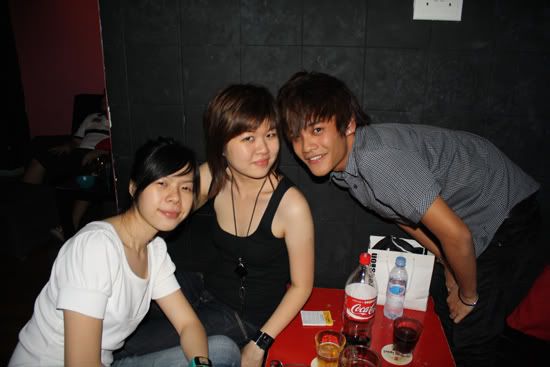 I think my drinking level is getting better (:


Comment! (1) | Recommend!