Wednesday. 5.18.05 8:47 am
absolutely fave guy of the moment. dreamy~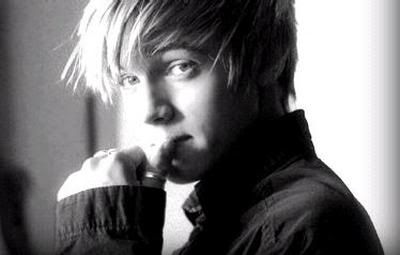 how can a guy be so damn cute~~
"She's No You"
They got a lotta girls
Who know they got it going on
But nothing's ever a comparison to you
Now can't you see that your the only one I really want
And everything I need
Is everything you do?
Any girl walk by, don't matter
'Cause your looking so much better
Don't ever need to get
Caught up in jealousy
She could be a super-model
Every magazine... the cover
She'll never, ever mean a thing to me...
[Chorus:]
She's no you... oh, no
You give me more than I could ever want
She's no you
I'm satisfied with the one I've got
'cause your all the girl
That I've ever dreamed
She's only a picture on a magazine
She's no you... she's no you
They got a lot of girls
Who dance in all the videos
But I prefer the way you do,
The way you move
You're more than beautiful
And I just wanna let you know
That all I ever need
Is what I've got with you
Any girl walk by, don't matter
Every time your looking better
I think your perfect
There ain't nothing I would change
She could be a super-model
Every magazine... the cover
She'll never, ever take my heart away
[Repeat chorus]
No one's ever gonna get to me
Oh, the way you do
Now baby can't you see
That you're the one... the only one
Who's ever made me feel this way?
Nothings ever coming even close
No one's ever been comparable to you
I don't want nothing I don't got
I don't need nothing but you
I can't get more than you're given me
Don't stop anything you do.
Your all that... all that, and then some
You know what... just what I need
And no girl, no place and no where
Could mean a thing to me.
[Repeat chorus]
~*~*~*~*~*~*~
btw, anyone interested in PAINTBALL WAR? DBF FT 08/07/05/06
as in, we play paintball
venue: science centre
cost: 30+ incl gear, paintball, rental of war zone
let me know asap
~*~*~*~*~*~*~
and last outing for HOCK
wondering if u all wana come out for a simple dinner maybe steamboat or wat at marina den talk cock the night away or other suggestions welcome.
tho i know u guys went clubbing today already... just an idea.
hock, let me know if you ok with it hao mah?
~*~*~*~*~*~*~
wat happened to T's BBQ?
money issue can do as usual wat. collect from whoever we can first den the rest pay ya back. if not can always get pple whom u can collect from pay more first den claim back.
Comment! (4) | Recommend!
Monday. 5.16.05 11:09 am
Green Day - Basket Case lyrics
Do you have the time to listen to me whine
About nothing and everything all at once
I am one of those
Melodramatic fools
Neurotic to the bone
No doubt about it
~*~*~*~*~*~
Think thats me..haha.
1. fer those whu took my quiz: Thanx.
2. fer those whu din said my quiz was hard/stressful: its not nearly as tough as fad's her's is crazy~!.....if it was sooo very hard, den u dun quite nearly know me enuff do u? ;oP
3. fer those whu din score well: well.. i'm reminded of how little i know u too.
4. fer aud whu cheated: erm. chelle gave u two ans out of eight and u still think its stressful?? (refer to 2)
unanimously declared: merrick is going nutty
T wrote me(/everyone) a testimonial couple of days back. thanx... tho i said u sound fake. haha.
coz i realised i have no meaningful things to write for pple like hock, kev without sounding contrived. so therefore i shall not write any.
ok...fine....
i'm really just too lazy. bleh.
developing into a big fat hermit.
i'll soon turn into...
http://img.photobucket.com/albums/v196/AleydiZZ/starwars_special050.jpg
my psychologist recc me for retail therapy... but no money how to therapy i asked her. all my money went to her le. she recc me Mustafa, cheap and i could get lost in there. or go M'sia.
which reminded me of the fact that i wanted to go m'sia so much the other time... and due to circumstances, couldn't make it. sending me into further spirals of dispair.
deep breath...
hmm. that din help..
Comment! (1) | Recommend!