Times are really bad when...
Friday. 6.12.09 9:06 am
even the garung guni man can afford colour fliers and the manpower to stick them on hdb walls on every floor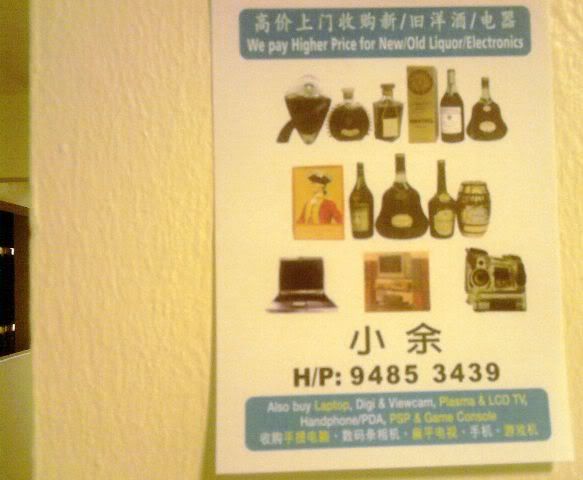 Comment! (0) | Recommend!
Sunday. 6.7.09 10:01 pm
yes, u read it right
a squeaky bat told me it loves kung fu
http://www.nutang.com/nutrol.php?mod=gallery&photo=7669
and wants to watch Ip Man on tv
(nevermind that bats are half blind)
and it refused to go away
might have sth to do with my watching Blood yesternight and realising the BF is a vampire in disguise. Blood is a pure cgi movie btw, no story line/logic watsoever and is flimsily linked to the anime Blood+
Comment! (0) | Recommend!