*spring break, yee-haw* password: beach
*a ball and a car crash* password: ball
*my weekend* password: war machine
Friday. 3.3.06 10:52 am
last night i had a zombie dream... now, i'm not sure if any of you guys know this but my greatest fear is zombies. they absolutely terrify me. i would probably immediately die of fear if i ever heard that zombies were coming. but anyway, last night in my dream i was stuck in Wal-Mart (which actually makes this dream a nightmare. even without the zombies) with my little sister and a ton of other people. i remember getting delicious food for my group (because people always group up when the zombies come) and also getting some guns and a golf club. i was able to get one of those six-shooter guns and somehow double A batteries worked as bullets. it was a dream, okay?!? also, Jeff Goldblum was a zombie and i killed him using the golf club. it was gross, i jammed the end of it through his eye. i felt pretty bad, i really like Jeff Goldblum, i think he's a pretty cool guy. but anyway, that's pretty much all i remember from my dream. it was a good one though. my zombie dreams usually are. oh, hey, also, i sunk to a new low the other night and made my cat a myspace profile. you should probably add her if you have myspace. it's
www.myspace.com/doctordamndoom
(i can't link it for some reason... sorry) yeah, her name is dr. doom. anyway, it's 11 in the AM now and i need to shower and find lunch and run errands and all that fun stuff so... everyone have a great weekend and be good! i'll try and take some pictures or something. oh wait... before i forget! i don't know if you guys have noticed but i'm acutally number 8 out of the top 10 on the homepage! see, i just joined blog mad which helps generate traffic to my site. it's brand new and is still in beta testing but so far it truly has upped my traffic. so... if anybody's interested click here!
http://www.blogmad.net/?ref=7a41f18ff7ef509
blech, just awful...
Comment! (3) | Recommend!
Friday. 2.24.06 3:30 am
yep, that's right.
i'm watching chopping mall.
what? you've never heard of it?
here's what my info button told me:
"Teens trapped overnight in a mall are terrorized by
security robots."
one star.
it's got that girl from Night of the Comet though...
not the hot and sassy older sister.
the cute cheerleader younger sister.
so far i've seen lots of blood and even...
boobs.
somehow, the teens have gotten ahold
of shotguns. i don't know how.
i missed that part.
i did, however, see a robot light
a dumb blonde on fire. she died
because she had sex AND she was
a smoker. that's a wretched
combination when it comes to
campy horror movies.
oh my... the robot just threw
a dashing young man down a
couple flights of stairs. dead.
don't ask me why i'm typing
in this weird way. i'm bored and
sleepy but not ready for bed.
i thought i'd make this look like
poetry. i think i'll try and find
some screen shots.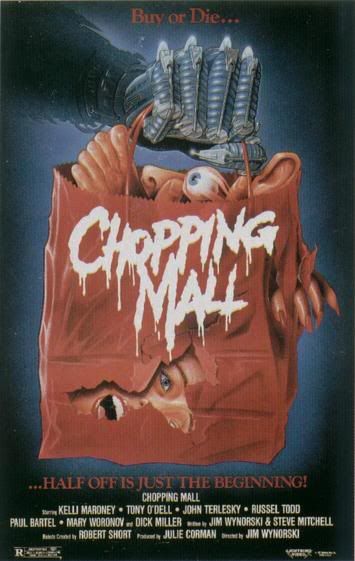 what a fabulous poster... good taglines as well.
the killer robot: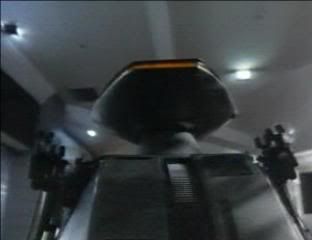 aaaand...
that's about it.
chopping mall screen shots
are hard to find.
sorry all.
anyway, the brunette
got killed. i'm not
interested anymore.
i think i'll find dr. doom
and get some sleep.
so, i said i wasn't
interested but...
somehow our leading lady
just now had a tarantula
AND a snake on her.
oh yeah... i forgot
some malls have pet stores.
the mall in this is pretty fancy.
there's a stand called Krush Groove.
i'm not sure what it sells...
anyway i really do need to
get some sleep. i have to
get up and eat lunch with
Edward before he ditches me
for Mardi Gras at the beach.
Comment! (3) | Recommend!
i got a new haircut. so...
here's a picture of my old one...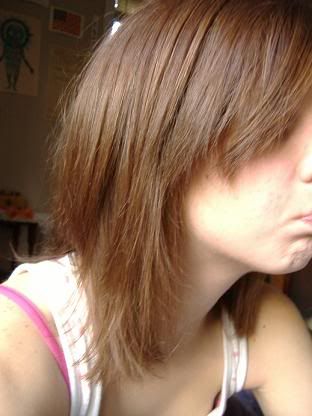 my new cut!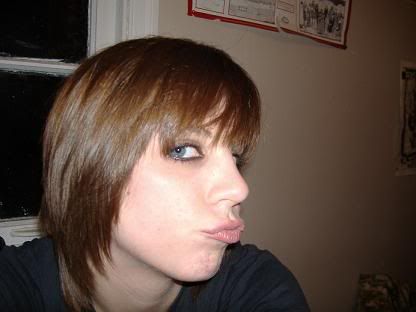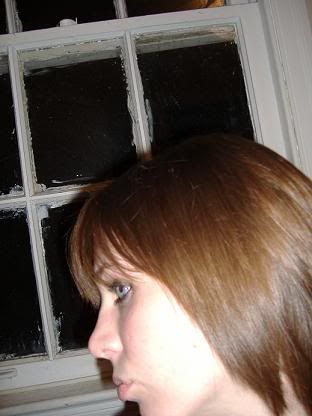 Comment! (9) | Recommend!