Thursday. 9.9.10 8:23 am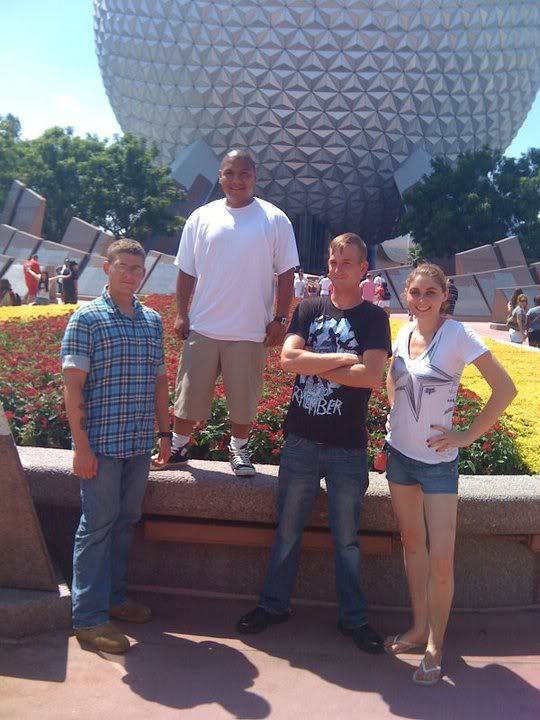 DISNEY WORLD!!!!!! I look short next Tye. That's so bangin :)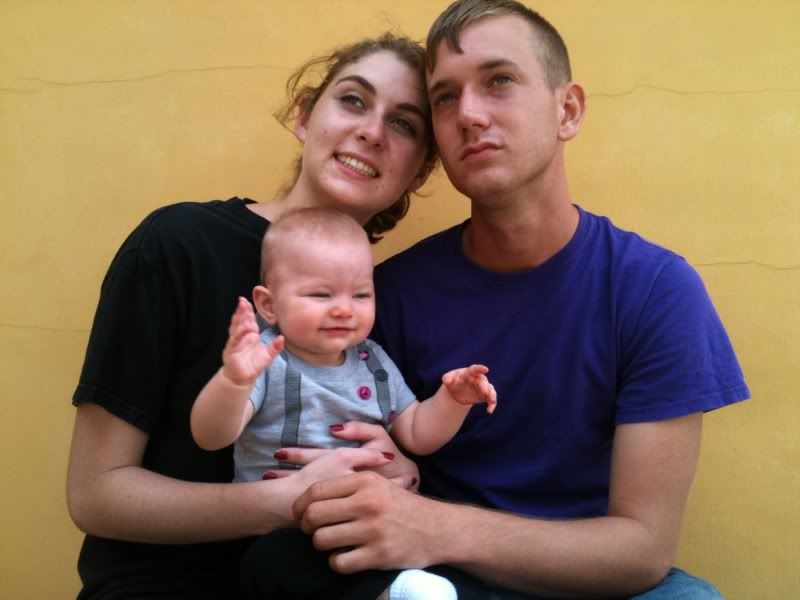 What are we all looking at??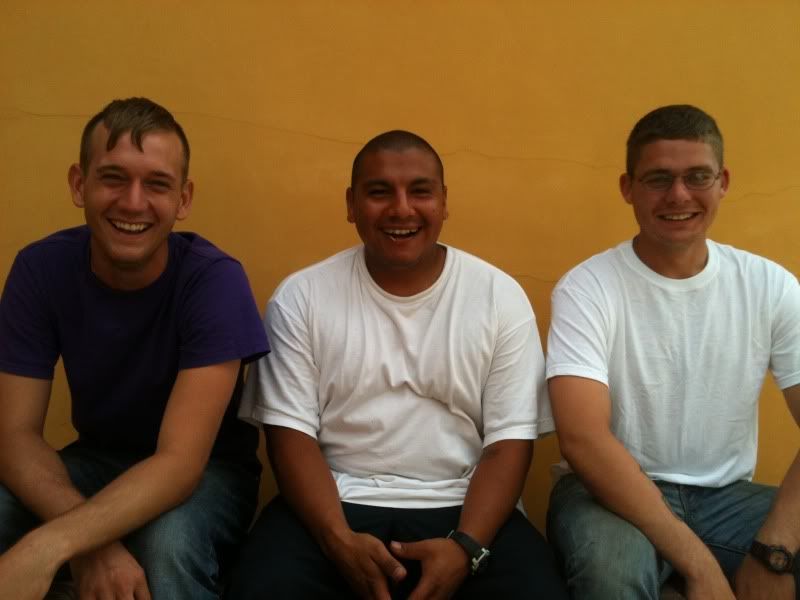 Tye (far left) and his buddies. This picture is absolutely adorable
Clean KB!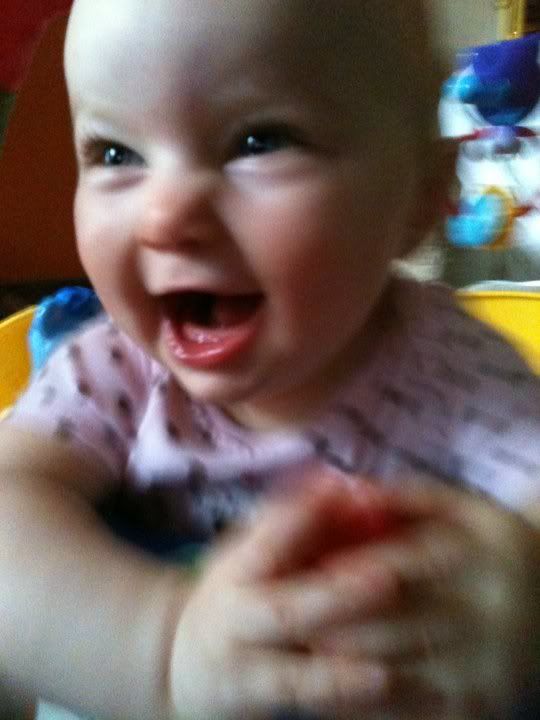 ACTION SHOT! This is my favorite picture of her ever!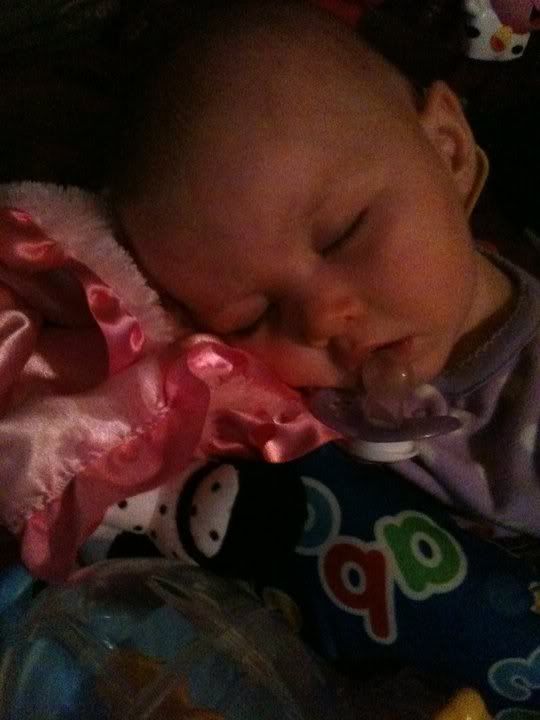 After a long day
Tyler and I are apartment hunting. We've come across some 2 bedroom apts that look nice. He's gonna check them out when he gets the chance. There not far from the base, which is awsome :) We're hoping to have the family moved up there by mid October. I can't wait :)
Going to a B-day party today. A friend of mine is turning 15. Woo!
Comment! (5) | Recommend!
I Wish you were happy for me
Wednesday. 9.8.10 2:24 pm
I'm am so excited that by love and I are finally tieing the knot :) We're looking for an apartment near base and can't wait to get things started.
But... my mom is not happy. She has done nothing but be negative and completely discourage me. It's not that she doesn't want us to get married, she doesn't want us getting married at the time we're planning. She has done nothing but say anything she possibly can to convince me not to do this. It kinda hurts... I wish she was happy for me. At first she was excited about it. Now, it's like she'll do anything to keep it from happening. Even my father is telling me I shouldn't move up there. I understand the point my he's making. He doesn't want us to get settled into a lease and then have him get stationed somewhere else. But, I highly doubt they're going to redirect Tye when he's in the middle of school.. We just want to get a 6 month lease and see how it goes from there.
I want this more than anything. Yet all my family is doing is bringing me down. I don't understand... I hate this...
Comment! (1) | Recommend!
Tuesday. 9.7.10 7:53 pm
Sooo...
Not this weekend, but next weekend I will be know as Mrs. Edge :D
Words cannot describe how completely estatic I am. This is all I've ever wanted with him whether he knows it or not.
Next step... Moving up there.
Comment! (1) | Recommend!
Monday. 9.6.10 12:07 pm
I wish this weekend didn't have to end so soon.
Hung out at the house friday night and went to bed kinda early.
Disney was awsome. I went on Mount Everest in Animal Kingdom for the first time and it was SO BANGIN'!!!!!!!!! Went to EPCOT too. Magic Kingdom was over crowded, screw that! We ended up not sticking with out beach plan. We just chilled in the area doing stupid stuff.
Ended up in a cow pasture while cops were searching for a man that shot someone down the street. There was a helicopter combing the area. We were all running like crazy and the spot light missed us. Last thing any of us need is being apart of a murder investigation! ha ha good times.
Had a family day at my house on Sunday. Went fishing and tried to build a tent out of bamboo, rope, and a blue tarp. More good times! Tye's buddies that tagged along were a blast! We hung out that night and called it another early night.
My family and Tye's family met up for breakfast at Mimi's Cafe. We talked about when we want to get married and how were going to plan the move and living arrangments.
I am beyond motivated to get married. I'm ready for this. This has all been so surreal to me. But this weekend made everything so very clear. I'm getting married :) and Tye and I both want to get married now lol.
Lets do this babe. I'm totally game!
Comment! (2) | Recommend!
Friday. 9.3.10 3:39 pm
Today is dragging out forever x.x
Tyler's gonna be here late tonight :D He's bringing a few buddies along. Were gonna have so much fun!!
Tomorrow we're all going to Disney. Then, a cheap hotel by the beach and little party time. My mother has offered to watch Khloe Bell for the day and night.
Sunday we're coming home in the morning and having a family day. It'll be nice hanging out with my love and my little girl. Together as a family :)
I can't wait :)
Comment! (2) | Recommend!
Wednesday. 9.1.10 7:47 am
I woke up this morning feeling uptight and stressed.
I need my mom's debit card to go shopping for Khloe. However, for some reason Sam thinks she is the almighty card holder and won't give it to me. I told her I was going shopping this morning and then needed it for an appointment our mom and my mom-in-law made for me.
Next, The front door was unlocked and cracked open. Umm... I don't even know what to say to that. My dad would have murdered someone if he saw that before I did.
Going to a hair appointment to get pretty for my interview. I'm always very nervous when I get my hair cut. I'm Terrified it won't look good.
After that is my disney interview. I'm more confident than nervous.
Just found out mom's coming home today :)
Today should be interesting.
Comment! (1) | Recommend!
Tuesday. 8.31.10 10:29 am
Cleaning like crazy hoping time will go by faster.
I think I'm gonna skip out on trivia tonight or just pop by for a little bit.
Tomorrow is my interview for Disney >.<
Mom's being transfered to another hospital for tests today. Dr.s are suspecting she has
hypokalemia
. If diagnosed, it would explain pretty much everything that is wrong with her.
My love will be here Friday night :)
Did you know that fortune cookies were invented in America?????
KB is asleep. :) She's adorable.
I'm out. PEACE
Comment! (3) | Recommend!
Monday. 8.30.10 8:12 am
Went to Blizzard Beach in Disney yesterday with my woman. It was a blast! I'd never been there before (that I know of). Khloe LOVES the water. Dara, some of her family, Khloe, and I floated around the lazy river for a while. Khloe was so excited and giggled and splashed around. Eventually Khloe and Dara's little cousin pasted out for about an hour. Dara's mom watched the babies while we ran around. We went on slides and in the wave pool. It was an awsome day. It was nice to take everything of my mind abd just have fun with friends and my little girl.
My mother is still in the hostpital... I'm going to visit her today. I just have to wait untill Khloe goes down for a nap so I can get ready for the day.
Tyler will be here in 4 days :) Another long 4 days for 2 days of happiness. I wish he could stay longer. It'd be even better if Khloe and I could go with him. He told me he was looking for an apartment. :) I can't wait untill we have a place of our own to call home.
Comment! (0) | Recommend!