Thursday. 12.7.06 12:03 am
Sneaky Ninja!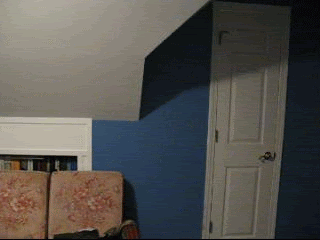 Sometimes I drop my homework and get freaky.
Comment! (9) | Recommend!
Saturday. 12.2.06 10:11 pm
Not only that, but I uploaded it. Ladies and Gentlemen, I present:
The Bathroom Chronicles
OMG I DID NOT MEAN TO RECCOMEND MY OWN ENTRY, HOW SHAMEFUL! I was just trying to see who had done me the honor. Thanks, by the way.
Comment! (15) | Recommend! (7)
Saturday. 12.2.06 8:57 pm
I went and wrapped up my movie, the one I was originally working on. I spent about 10 minutes on credits and stuff, and the program crashed (not the first time). The kicker is that now it won't even open. And I don't know how to use the safe mode. Help?
Comment! (1) | Recommend!
Wednesday. 11.29.06 10:28 pm
I have made my first entry in TheArchive. So, go check it out. I will add everything as I go. Also, notice that I may post things that were on here too. That's ok. Enjoy!
Ugh, fine.
HERE
is your link, you lazy bums. *Looks around.* Anybody else notice the apperent lack of vowels in my links? wtf?
Comment! (72) | Recommend!