Tuesday. 8.24.04 9:51 pm
I realized something extremely important. All these female action heroines are always running around trying to kick people's asses and what happens? They get their hair in their faces. I have a solution for them! It's called a rubber band. GET a rubber band, for crying out loud.
Comment! (0) | Recommend!
You thought I was joking!
Monday. 8.23.04 4:26 pm
IT's OVER!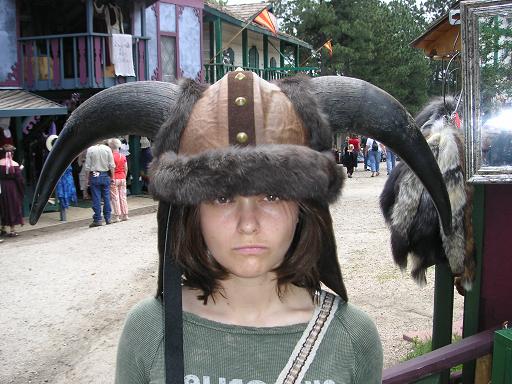 And this is just an old picture of Ranor's I had to include: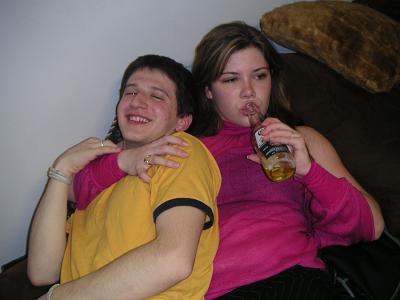 Comment! (1) | Recommend!
The Pictures just don't stop!
Monday. 8.23.04 4:20 pm
The fruit of my labor: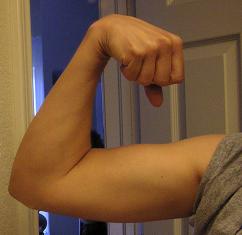 My parents always made me grow carrots and squash... if I had only known what else grew in gardens...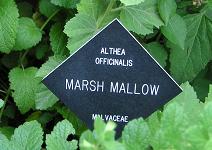 While wandering in the Garden of the Gods, my sister and I came across this elusive imp:
Comment! (0) | Recommend!
Monday. 8.23.04 4:18 pm
Luckily I managed to escape injury, or death. But the tale of the burning tire will not be soon forgotten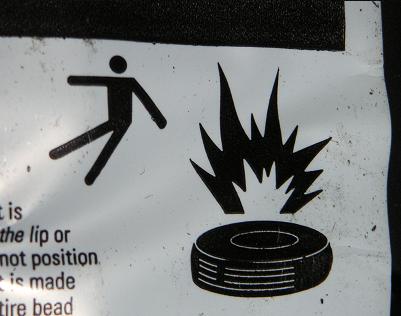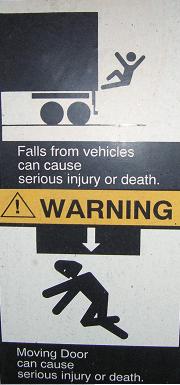 Comment! (0) | Recommend!
Monday. 8.23.04 4:09 pm
It's high time I added some more pictures. Here are some of the interesting warning signs I saw during my time on the Pigment Brigade: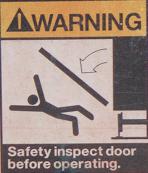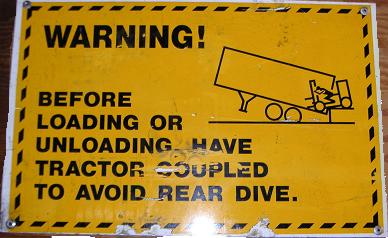 We thought this one was hilarious until it actually happened to T. It is only because of her incredible skill and good looks that she is still alive today.
Comment! (0) | Recommend!
Integrity and other outdated nonsense
Sunday. 8.22.04 10:34 pm
So I watch Princess Diaries 2 the other day, )if you don't want me to ruin a mid-movie scene stop reading now)
So she is engaged to Andrew, Duke of Something, and even though she doesn't love him and it is a marriage of convenience, they are fond of each other and she loves "Genovia" so much, she is willing to do almost anything for it. HOWEVER... Prince Charming Nicholas of the Evil Throne-Stealing Uncle shows up at her window and asks if she would like to go for a bit of a walk. (This is after he kissed her earlier causing them both to fall into a fountain). So she GOES WITH HIM (mistake number 1) and then she dances with him (mistake number 2) and then she falls asleep in his arms AWWW SO ROMANTIC and wakes up to discover that the news people have her little rendezvous on tape and now everyone knows about it, including Andrew. (mistakes numbers 3 through infy) And SHE... SHE is mad at Nicholas because she thinks that he SET HER UP by romancing her so that Andrew would break off the wedding and he would get the throne. Of course, he didn't, but that isn't the point. The point IS, she was ENGAGED. And if you are engaged, I don't give a CRAP what your tender little heart is telling you on a moonlit evening, you do not go prancing and dancing with another man! If you don't want to marry the guy you are engaged to... break up with him. If you want to marry the guy you are engaged to... DON'T CHEAT ON HIM. IS THAT SO TERRIBLY HARD????
I couldn't believe this ridiculous "romantic scene". Yes it was romantic, objectively, but I couldn't enjoy a minute of it because it was dishonorable and wrong and CHEATING and CHEATING IS BAD! And to top it off, she's furious with Nicholas because the news gets a hold of the information... but let's think about this here for a minute... last I heard, Nicholas isn't the one who is engaged to someone... YOU ARE. And maybe if you didn't do things that were terrible and wrong, no one would have anything to feed the press about you, isn't that a novel idea?
Was I supposed to find that scene romantic? Because if I was, that's really very sad what that says about the state of American entertainment, where cheating on people is romanticized and seemingly encouraged if that is what your heart tells you to do. And her grandmother is sooo understanding. The grandmother gave up true love because of love of country- she didn't cheat on anyone, and even after her husband died she didn't dash off with her one true lover because she had morals and standards and she knew that somethings were more important than love. So what of Princess Mia? She spits on her engagement, embarrasses her groom on the wedding day, and then calls it all off, giving a heart rending speech about how much she loves her country and how she should therefore be able to rule without a husband at all. Wow, Mia, you sure proved to me that you loved your country when it wasn't even important enough to you that you would restrain yourself from jaunting off and disgracing it for one evening of lying around on the grass with a stuck-up jerk who will only last long enough to fill the time before Princess Diaries 3.
hiss!
Comment! (0) | Recommend!
Do you have a problem with Tony Hawk?
Wednesday. 8.11.04 11:33 pm
Then you can get off your board and take a phony walk.
I have two sides, one happy one anger. You can ask any stranger, my board is fast and danger. www.illmitch.com.
Quotes:
"If some guy tried to mess with any of y'all, he would have a better chance walking through Hell in a bra and panties made of gasoline and not getting burnt."
...?
-Marka
"A mop in a warehouse makes just about as much sense as boobs on a bull."
-Marka
I have to get into top form to start the school year. Let's see what is working for me and against me:
For: two more days of heavy lifting, two weeks of nothing to do but workout, not enough money to buy unhealthy food, and my iron will
Against: Only two more days of heavy lifting, two weeks of nothing to do but sit on my butt, nothing to eat but Swiss Miss Bars and almost-expired string cheese, 48 Nut Rolls given to me by the coolest trucker EVER, Gary Anderson, of Gary Anderson Trucking (high rates, free candy!), and my human weakness. (I know you're all thinking, 'what human weakness?', trust me, it's only a phase)
Looking at the size of the paragraphs alone, "against" is looking pretty unbeatable. But maybe my will, since it is iron, might weigh a little heavier.
Coming soon: The Perfect Husband List By Kristina and Z
Comment! (2) | Recommend!
Tuesday. 8.10.04 11:56 pm
So Bob lost the primary. To tell you the truth I only really started campaigning for him yesterday, though I did my part before that with the bumper sticker. I've seen it when we've won, I've seen it when we've lost, but I knew Bob and I was there and I talked to him and when it was over he gave me a hug and thanked me for my efforts (crazily sticking up signs around Koebel Library this morning and calling people last night) even though there were three cameras two inches away.
We got pretty hammered, the margin was 60% to 40% or so. Some of the first counties that came in were the ones we were hoping we'd get and we didn't get them.
The hardest thing about it, I guess, was the fact that Bob is such a good, decent man. You should have heard his defeat speech. All it was about was getting behind Coors now that he won and coming together as a party and keeping on fighting the good fight to make a difference in the world.
He went up to the Olympic Training Center in Colorado Springs and they told him that some people really wanted to meet him- turned out to be some members of the Iraqi Olympic team. They didn't know very much about who he was, but they knew that he'd served in Congress and was running for something else- they figured that he might get to talk to President Bush at some point and they wanted to give him a message. They said that this was the first time that the members of the Olympic team were chosen on merit... the first time the Olympic commission was elected democratically and they were really representing their country's best side. They were beyond excited about it and they wanted to thank President Bush and Schaffer too and anyone else here in America for giving them their country back. They gave him a pin that said, "Iraq is Back" that they were wearing to show their pride in their newly restored country and their newly restored hope for a good future.
Schaffer was so positive and he couldn't say a bad thing about Coors. Most of us listening agreed that none of us could give such a speech without injecting some hint of bitterness. ("I know there are some serious doubts about this man's ability to run a nation, I hope none of us here think that", My Fellow Americans) His grace in his loss made me like him a whole lot more than I did already, and that was bad because it made me even more sad that he lost. We talked to his wife for a good while and he has five kids! I feel like if all the voters had met him, they all would have voted for him right away. But he couldn't meet everyone, I suppose.
I stocked up on my Republican junk and my faith in humanity and I guess I'll be ready after a couple days off to get in gear for November. I can't get real excited about it. I can't listen to any of the wackos on either side talking about how much the other person is a liar. I want to vote
for
somebody, not
against
somebody, and that's all anyone seems to be doing these days. That's why I like this link! www.jibjab.com ! I was voting for Schaffer, I wasn't voting against Coors. With all his money and the popularity of his name, what chance did the little guys have? Just some signs and a dream and a little back room filled with telephones and people who believed.
For me, at least, it wasn't all in vain. I'll remember Bob when he's nameless on some county water board someplace, and he'll be doing good for Colorado in whatever way he can. Because he's just that kind of guy. And my sister and I met some eligible young Republican bachelors and we were interviewed for the Denver Post. So pick up your Denver Posts, residents of Colorado, and perhaps I will be in them! (Note: Subscribe to the Rocky Mountain News. Buy the Denver Post this once out of a machine ;) Never, ever believe anything a paper from Boulder tells you unless it is the Onion. And Savage of the Savage Nation is crazy. I don't care if he's conservative. He's crazy.) And that is that. This is a no-spin zone. Ha. what a joke. That's all, from this Krazy Kerrrber Konservative Konversation Korner. I should go find my Dole hat and call up Sean Mellot.
Comment! (0) | Recommend!