Saturday. 3.18.06 8:17 am
also from BITCh's blog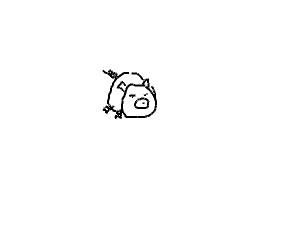 Toward the middle, you are a realist.
Facing front, you are direct, enjoy playing devil's advocate and neither fear nor avoid discussions.
With many details, you are analytical, cautious, and distrustfu
With less than 4 legs, they are insecure or are living through a period of major change.
The size of the ears indicates how good a listener you are.
The bigger the better. You drew small ears, you are an OK listener
http://drawapig.desktopcreatures.com/
Comment! (0) | Recommend!
Saturday. 3.18.06 8:09 am
i got this off BITCH's blog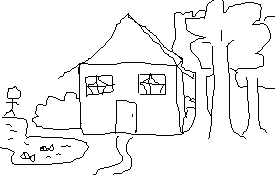 Your house tells the world that you ought to be a leader. You are a freedom lover and a strong person. You love your house and family. You are a gifted artist as well. Once you have a problem, you need a friend with you. Your life is always full of changes. You are very tidy person. There's nothing wrong with that because you're pretty popular among friends. Your life is always full of changes.
You will avoid being alone and seek the company of others whenever possible. You love excitement and create it wherever you go. You see the world as it is, not as you believe it should be.
You are not a romantic person by nature. We also see that you are sensuous, sexual, and privately passionate. You don't think much about yourself.
http://www.drawahouse.com/takethetest/
Comment! (0) | Recommend!